In this issue:
Great news for our healthcare readers!
The Most Powerful Labor Organizing Tool of 2019
UAW President Rory Gamble Denies Involvement in Corruption Scandal
AI Impacting White Collar Jobs
Scoreboard, Insight, Sticky Fingers and more…
The bottom of each story contains a link to the individual post on our site.
Labor Relations Insight  By Phil Wilson
Resolution or Revolution?
Did you make any New Year's resolutions as you kicked off the new decade? For the first time in a long time I didn't. I'm not really sure why. Partially it could be that so many resolutions don't make it to February. But I've made many that stuck over the years, so I don't think that's it.
Instead it may be a shift in my thinking overall. LRI just celebrated our 40th birthday on January 11. We had a great celebration of our first 40 years with our current team, many former teammates, and numerous consulting partners (with many others there in spirit). It was a great way to cap off an incredible 40-year run my Dad started back in 1980.
The celebration also provided an opportunity for us to begin planning LRI's next 40 years. Over the last couple of months of 2019, we've done a lot of work on our own organization. This includes a reorganized leadership team and new strategic process. As we kick off a new decade, I've never been more excited about the direction of our company.
Our strategic work included a lot of reflection on what made us successful over the first 40 years. Part of that was clearly articulating our core values. I know what you're thinking – that's what I usually think when somebody mentions core values. But the process we went through was very meaningful and I'd like to share it with you.
We began with this distinction: you don't come up with core values, they are there all along. Our core values started with my Dad in a one-room office in front of a self-storage business in 1980. As he added team members and changed locations those core values continued to drive everything we did. All we did was describe the values that were already there.
The way we went about describing the values was interesting. We started by listing people – current teammates, former team members, and consulting partners – who we felt like best represented what LRI stands for and what made us successful during our first 40 years. Once we had that list, we started describing the things that made those individuals stand out.
After a lot of spirited discussion and debate, we boiled those behaviors down to these six: integrity, excellence, show up and step up, help others, teamwork, and lead. None of these are surprising or revolutionary. But these are our DNA. They set us apart. They make us successful. We slip up sometimes, but this is who we are. And I guarantee that clearly articulating these behaviors – and holding each other accountable to them – will revolutionize LRI.
I shared a document describing our DNA at the 40th anniversary party. I wanted to share it with our clients and readers.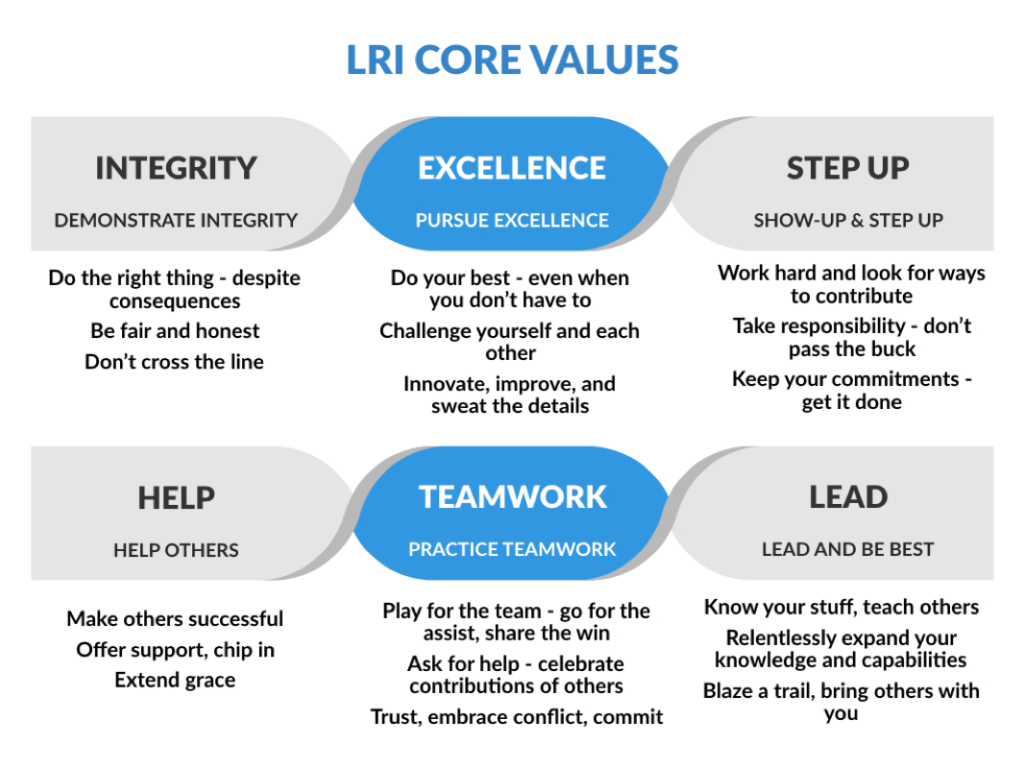 Again, we've lived these core values for 40 years. That's not the revolution. What is different is our commitment to live these values with intention. We are now going through every aspect of what we do, from the consulting services we deliver, the products and information we offer, the people we add to our team, and even the clients we work with, using these principles. That's what is revolutionary.
We hope you'll be with us for our next 40 years!
**********
Union Bailout Update
Several NLRB decisions at the end of the year reversed several Obama-era Board actions, returning issues to previous long-standing interpretations of the National Labor Relations Act. Among them were:
Apogee Retail addressed employer confidentiality during investigations, restoring standards on par with other Federal agencies
Caesars Entertainment overturned Purple Communications, and returned the control of a company's email system back to the company, allowing the restriction of email systems, as long as Section 7 rights are not singled out
Valley Hospital determined that union dues checkoff ends at the expiration of a collective bargaining agreement
The Board also signaled an intent to overturn Obama-era rules on union access to employer property, returning reasonable restrictions that had existed for almost 40 years.
The long anticipated Joint Employer Rule was handed down in mid-January. In the final rule, the department provides a four-factor balancing test for determining FLSA joint employer status in situations where an employee performs work for one employer that simultaneously benefits another entity or individual. The balancing test examines whether the potential joint employer:
Hires or fires the employee;
Supervises and controls the employee's work schedule or conditions of employment to a substantial degree;
Determines the employee's rate and method of payment; and
Maintains the employee's employment records.
The final rule will be effective 60 days after its publication on January 16th.
The Board signaled in an unpublished case that it intends to adopt a new test which would expand what constitutes effective recommendation of discipline, widening the definition of who qualifies as a supervisor.  Bloomsburg Care and Rehabilitation Center reviewed the authority of Licensed Practical Nurses (LPNs), holding that they were not supervisors. The Board agreed with a Regional Director in this case, while disagreeing with the test used, and citing the Third Circuit's 2017 holding in NLRB v. New Vista Nursing and Rehabilitation, suggesting a more useful test. All that's needed now is an appropriate case to come before the board.
In United Parcel Service, Inc., the Board reversed yet another Obama-era Board ruling - the 2014 Babcock & Wilcox Construction Co, Inc. – and reinstated the legal standard for deferring to the arbitration process to the prior standard.
In the largest monetary remedy in the history of the NLRB, CNN has agreed to pay $76 million in backpay to benefit over 300 individuals. It took 17 years from the time CNN severed a contract with unionized Team Video Services in 2003, for the case to wind its way through an administrative law judge, the NLRB, the D.C. Circuit Court of Appeals, to finally be resolved through the Board's Alternative Dispute Resolution program.
**********
Laboring Toward 2020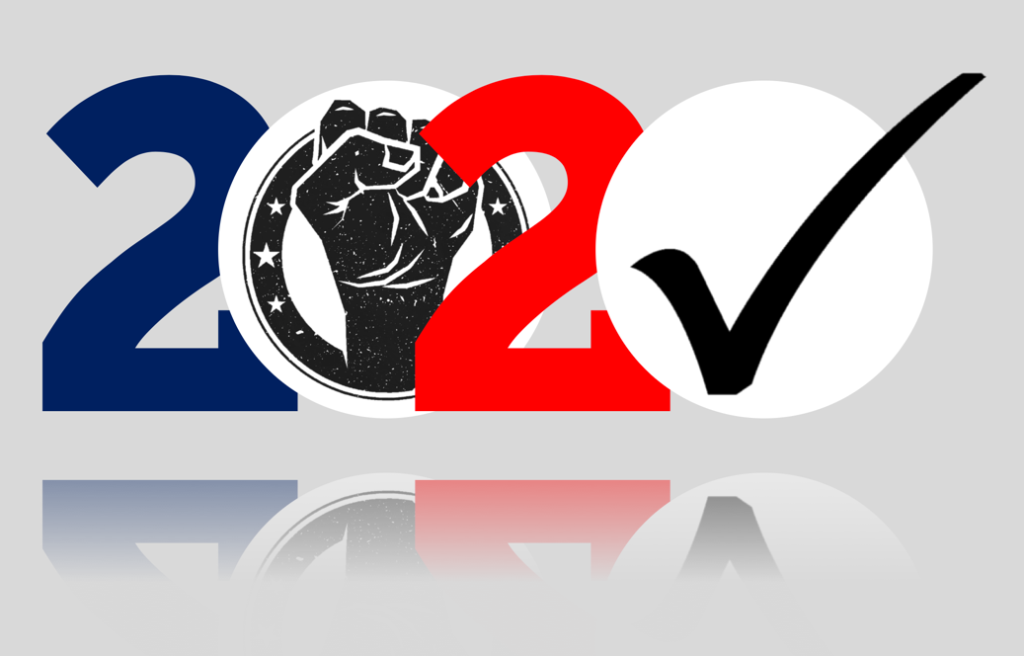 All of the Democrat contenders present at a recent labor convention in Iowa, of course, pandered to Big Labor. Bernie Sanders touted his plan to double union membership by the end of his first term. However, in contrast to the 2016 primaries, unions in Sanders neighboring state of New Hampshire are not buying it and have abstained from endorsing him. The exception is SEA/SEIU Local 1984, who decided to back Sanders even though SEIU International is still on the sidelines. In contrast, Elizabeth Warren just scored the endorsement of 60 union leaders and members from the granite state.
For Elizabeth Warren, the USMCA trade agreement has her in a bind. Though her vote is unlikely to affect the outcome of the agreement, if she supports it she risks angering key constituents in swing states, and if she opposes it she is going against her party leadership and the AFL-CIO.
**********
AI, Technology, and Labor
AI and automation (robotics) are typically lumped into a single category of "technology," especially in terms of impact on jobs. Though unions rail against both as a cause of blue-collar job reductions, it is becoming increasingly clear that the two types of technology affect jobs differently. A recent report by The Brookings Institution indicates that artificial intelligence implementation usually impacts white collar jobs such as market research analysts and marketing specialists, sales managers, computer programmers and personal financial advisors.
**********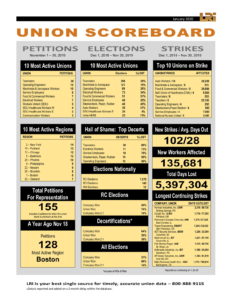 SCORE BOARD
Who are the winners (and losers) of the labor movement? Don't guess, just check the LRI Scoreboard
View this month's scoreboard (archives also located here).
Download a PDF of this month's scoreboard
**********
Labor Solutions Corner
See the entry below under Healthcare for news about our new healthcare edition of INK!
If you just can't wait, take a look at our healthcare page:
https://lrionline.com/healthcare/
**********
Tech/Media Unions
The Communication Workers of America have announced a new campaign that will focus on organizing the tech and video game industry. It's called the Campaign to Organize Digital Employees and it launched at the beginning of the year. Check out the campaign's website here.
Also this month, a majority of newsroom staff at Sports Illustrated signed union cards declaring their intention to organize with the CWA.
At Google, around 2,300 contracted cafeteria workers have voted to unionize with a local chapter of Unite HERE. This came around the same time that a fifth former employee filed a complaint that she was fired for her attempts to organize within the company.
**********
Healthcare
Great news for our healthcare readers!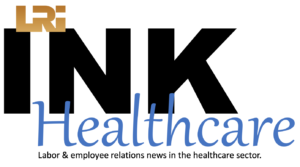 Because healthcare is now the largest employment sector in the U.S. and is expected to add over two million jobs in the next decade, unions have stepped up their attack on healthcare employers, but that's NOT the good news.  LRI is bringing new focus and resources to your business! 
Lori King is a national nurse leader with subject matter expertise in labor relations, and has joined our team. Her expertise with nurses and unions will be invaluable to your labor relations team.
We are also moving our healthcare related news from this edition of INK to a new quarterly healthcare newsletter, to begin in the second quarter of this year, with Lori providing solid editorial content along with our usual survey of labor news and events specific to healthcare.
Lori has already written a paper on nurse-to-patient ratios which you can secure on this page:  https://lrionline.com/healthcare/. Read a bit more about Lori, download the paper and sign up for INK Healthcare there. By signing up for the newsletter, you'll also receive occasional breaking news emails pertaining specifically to healthcare. As always we will keep these to a minimum, as we respect the frantic pace of working in your industry.
Thanks to all our healthcare readers!  Your commitment to a tumultuous industry makes life better for all of us!
**********
The Most Powerful Labor Organizing Tool of 2019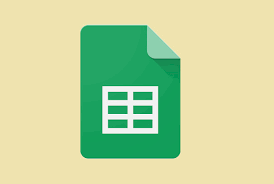 A google spreadsheet. (Wait - what?)
Young workers seem to be currently disillusioned with capitalism - a recent Gallop poll showed a tie with socialism - but they also don't seem to want to rely on organized labor alone and are taking matters into their own hands. It started in the art world. A museum curator started a crowdsourced list of salaries and benefits in a Google spreadsheet that eventually totaled more than 2500 anonymous entries. Inspired by the effort, baristas in more than a dozen cities followed suit, as did groups of journalists, ad agency staffers, and public interest lawyers.
In some situations, the activity resulted in pay increases but no union organizing effort, but in other cases took a turn toward unionization.
**********
Union Corruption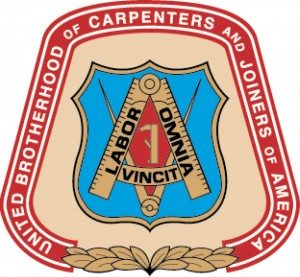 George Laufenberg, former benefit funds administrator for the United Brotherhood of Carpenters, has been indicted for fraud and stealing more than $1.5 million in dues-funded plan assets.
Meanwhile, new UAW President, Rory Gamble, released a letter this month denying involvement in the organization's ongoing corruption scandal.
**********
It's All Academic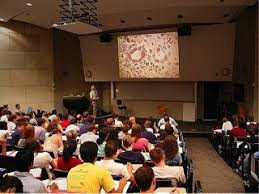 After a 27-day strike, the Harvard Graduate Student Union went back to work at the beginning of this month. The union, university, and a federal mediator have continued to meet for bargaining sessions since the end of the strike, but have yet to come to an agreement regarding any of the major contract provisions.
Over at the University of Chicago, the Seventh Circuit Court of Appeals ruled this month that the university must recognize student library workers' collective bargaining efforts. Student library workers voted to unionize in June of 2017.
**********
Gig Economy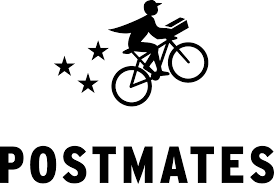 California's controversial AB 5 bill, which imposes the country's strictest standards for determining whether or not an employee can be classified as a contractor, went into effect this month. Still, some gig companies and industries aren't ready to throw in the towel.
Uber and Postmates filed a suit against the state of California alleging that the new law is unconstitutional; and a month before that, a federal judge in the state granted a temporary injunction that blocks the new law from impacting more than 70,000 independent truckers.
Meanwhile, the US Chamber of Commerce Employment Policy Division has published an article entitled, "Ready, Fire, Aim: How State Regulators Are Threatening the Gig Economy and Millions of Workers and Consumers." Check it out here.
**********
Union Pension Turmoil
Union pension funds continue to struggle. News of late includes:
The American Federation of Musicians and Employers' Pension fund, which covers approximately 50,000 people, is expected to run out of money within 20 years and is seeking to cut benefits.
Congress and the President have passed a measure to redirect taxpayer funds in an effort to save the dwindling United Mine Workers Pension Fund.
Police unions in Winnipeg, Canada are seeking $3 million in damages from the city over pension changes.
**********
Logistics/Manufacturing
The Center for Automotive Research punched some numbers and found that the new four-year contracts (negotiated last year) between the UAW and Big Three automakers will increase labor costs for US companies an average of $8 to $11 per hour. Meanwhile, foreign-owned factories are only expected to see a $2 increase.
**********
Minimum Rising
New York Governor, Andrew Cuomo, issued an order last month announcing that by December 31, 2020, tipped workers will receive the minimum wage regardless of how much they make in tips. This will affect more than 70,000 tipped workers in the state, including hairdressers, nail salon employees, valet parking attendants, etc. It will not, however, include restaurant workers which, according to restaurant worker groups, is a good thing.
And a little further south, a measure to raise the state minimum wage to $15 per hour has officially made the ballot in Florida for November.
**********
Labor Around the World
By the time the USMCA was approved by the House, most labor unions, and the AFL-CIO, were on board with the deal. The United Food and Commercial Workers Union (UFCW), however, still has a bone to pick — but not with who you'd think.
After the passage of the USMCA, UFCW put out a news release criticizing Canadian ranchers for not fighting to keep Country of Origin Labelling (COOL) requirements as a part of the deal. The UFCWs' primary argument is that, "Keeping this information hidden endangers our health and destroys middle class meat processing jobs across our country."
This is a big issue for the Canadian beef industry, who fought hard against COOL legislation and "reported losses of $640 million per year the last time the Americans imposed the labelling requirements before they were repealed in 2015." The UFCW doesn't plan on letting this go any time soon.
Early this month, India saw millions of workers go on strike to protest the Hindu nationalist government's economic policy, "especially the planned sale of several state-owned companies."
In other international news, a recent New York Times article lays out how the European Union is inadvertently funding forced labor in Eritrea, a country in Africa. Read the article here.
**********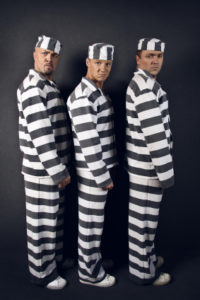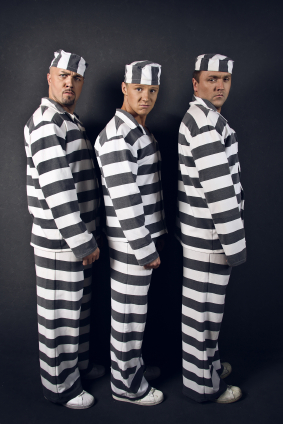 Sticky Fingers
Douglas Dye – UAW: $8,443
Glenn Blicht – ILWU: $150,000
Angel Luis Garcia – ATU: $117,000
Jessica Pangburn – IUOE: wire fraud
Rocky Gannon – AFGE: wire fraud and forgery
Current charges or sentences of embezzling union officials: