In this issue:
Betrayal Of Trust
Lockout Pays Off For Steelworkers
SEIU Plays Hardball
Union Woes at Kaiser
Insight, Teamster Beat, Sticky Fingers and more…
The bottom of each story contains a link to the individual post on our site.
**********
Labor Relations Insight by Phil Wilson
The worst job I ever had was waiting tables at Pizza Hut in Sapulpa Oklahoma. One of the (many) things I hated about that job was tips. In 1985 people didn't tip a 16-year old boy waiting tables at the Pizza Hut in Sapulpa Oklahoma. Almost never.
Now I'll be the first to admit that one explanation for my meager tip income may be related to my less than stellar table-waiting skills. Part of it certainly was that we were not a fine dining establishment (although Pizza Hut was what counted as fine dining in Sapulpa). But I did get a little dejected when I took great care of a table only to find a big fat goose egg in the tip column. I'd complain to my manager but she treated this situation like she did everything else, by promptly ignoring it. Mercifully I got promoted to the kitchen after a few months.
I thought about this formative time when I read through the recent Alstate Maintenance decision from the NLRB. In Alstate an airport baggage handler complained to his supervisor - in front of his coworkers - about being assigned to help the French soccer team with their luggage. His complaint was that skycaps helped the French team the year before and didn't get a tip. The supervisor promised to raise the concern but told them to help with the luggage. The skycap and his co-workers delayed for a while but eventually they did help the team. Later, after reviewing the situation, Alstate decided to terminate the skycap because he was "indifferent to the customer" and complained about the job in front of coworkers.
The NLRB found that the skycap's complaints about the French soccer team were not protected concerted activity and therefore upheld the termination. The 3-1 NLRB majority overturned the 2011 WorldMark decision and returned to the question of protected concerted activity to the Myers line of cases. Generally, the Act does not protect individual complaints. The question in cases like this is when does an individual complaint rise to the level of protected activity?
Under Alstate Maintenance, just because an individual gripe is made around coworkers and a supervisor, does not give it protection. To gain protection the statement must either be a true group complaint or be a clear attempt to instigate or prepare coworkers for group action.
This decision makes a lot of sense. The Obama Board made every effort it could to expand the types of activity that qualify for protection under the Act. Pretty much any complaint made around others (in real life or online) qualified for protection under WorldMark. Alstate just puts the law back on the very reasonable ground under Myers.
The general impact of this decision is limited. The only activities that lose protection under Alstate are individual gripes that happen to be made in the presence of others. A very broad range of workplace complaints still qualify for protection if they are done in a concerted manner.
When I complained to my manager at Pizza Hut about my tips that was about me. While I wish my complaint had gotten more consideration that "meh," it was me griping about my situation. There is no reason the federal government should be stepping into situations like that. If instead I had made the complaint about all wait staff or was encouraging all wait staff to join me in complaining, that's different.
From a policy standpoint this decision also makes sense. If the purpose of the NLRA is to encourage and protect collective action, the act shouldn't protect individual complaints. The fact that the Act only protects collective action should, on balance, encourage individuals to take group action instead.
The vast majority of what was considered protected concerted activity remains. Almost any complaint about work qualifies for protection if it is made on behalf of coworkers or intended to encourage coworkers to take group action. The big difference after Alstate is just making an individual gripe in front of coworkers or on social media will no longer qualify for protection. The Act was never designed to protect such activity.
Employers can rest a bit easier after Alstate. The Ring Board signaled here that a lot of the nuisance PCA cases involving individual gripes won't be considered. It gives employers a bit more confidence about when a gripe rises to the level of protected activity. At the same time, these cases are always very fact-sensitive and potential employee relations landmines. For that reason, it is important to take every employee complaint seriously and to save disciplinary action for only the most serious situations.
Finally, I'd like to applaud the Ring Board for this decision. The Worldmark decision is just one of many Obama-era decisions that overturned years of Board precedent that I hope will get more thorough consideration than my complaint to my Pizza Hut manager. Have a great month.
**********
Union Bailout Update
In a guidance memorandum last week, NLRB General Counsel, Peter Robb, announced a change designed to help employers avoid litigating unfair labor practice charges filed by unions or union-represented employees who have filed grievances regarding the same underlying dispute. This is an update to the approach created in the 2014 Babcock decision. If you have unionized workforces, read more details here.
The definition of Protected Concerted Activity was just tightened to a more limited scope by the NLRB, making a distinction between "protected group action" and "limited individual action." No longer can a statement by a single individual, even if in front of other employees, be regarded as protected. See here and here for details as to what does or does not qualify.
Although the NLRB adopted a new standard for determining appropriate bargaining-union composition, it is still possible to end up with a micro-unit. In other words, the difference between an "overwhelming community of interest" (ala Speciality Healthcare) and the new "community of interest" standard is still a little bit like shifting sand. Analysis used to determine community of interest include factors such as departmental organization, skills and training, job duties, functional integration, contact, interchange, terms and conditions of employment, and supervision.
A proposed joint-employer rule is still expected soon, as NLRB chairman, John Ring, rejected a request by two Democratic lawmakers to scuttle the proposal. In fact, due to the partial government shutdown, the board recently established an email address at regulations@nlrb.gov for the electronic submission of public comments on the rulemaking. The deadline for comments is January 28. The deadline for comments replying to comments is February 11. This couldn't come at a better time, as a recent D.C. Circuit decision did little to quell the uncertainty around joint-employer standards. The ruling was so confusing that conflicting news stories appeared, some saying the court had upheld Browning-Ferris, and others saying the court had "nixed" it!  We won't try to parse the court testimony in this story overview - go here for more details.
In another perspective of the joint-employer/independent contractor discussion, gig economy companies like Uber and Lyft are having to keep a wary eye on lawmakers - not at the federal level but at the state level. California is a bellwether for what may be to come in many states, especially where the lawmakers lean to the left. The states of Washington and New York are following a similarly restrictive path. Republican controlled states like Texas and Florida have headed in the opposite direction, but it looks to be a significant tug-of-war.
**********
Betrayal Of Trust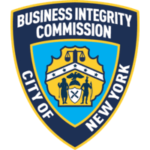 Seems the union leadership representing New York City's sanitation workers can't be trusted to keep their noses clean. A proposed bill by the city's Sanitation Committee would allow the Business Integrity Commission (BIC) to bar union officials from representing the workers if they are found to be "lacking good character, honesty and integrity." From the ProPublica article:
"In one report, done with Voice of America, ProPublica showed that the union at Sanitation Salvage, a major Bronx hauler, had for years been run by a mobster, and federal authorities found that the company unlawfully threatened to fire workers who opposed the union during an election. In another, ProPublica showed that one of the largest unions, known as LIFE 890, had officers with criminal backgrounds, had stacked its payroll with family members and had long been regarded by many workers it represented as a sham operation in cahoots with company owners."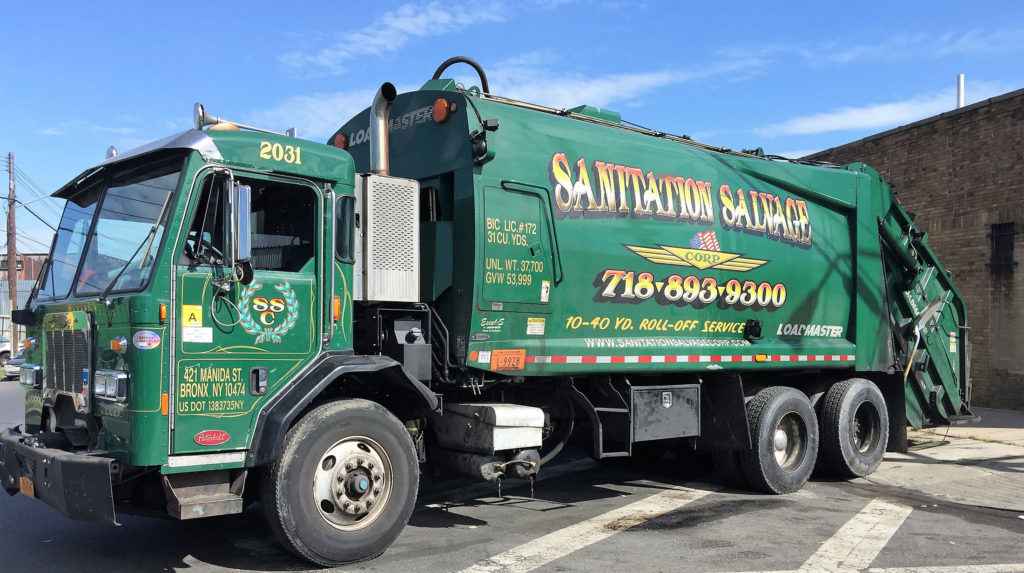 The proposed bill would give the agency the authority to oust any union official if they have certain criminal convictions or are found to be associating with members or associates of organized crime or anyone convicted of racketeering activity.
Across the country in California, developers have had to take two unions to court for violating a number of anti-trust regulations and the Racketeering Influenced and Corruption Organizations Act. The Southwest Regional Council of Carpenters and the Laborers International Union of North America, Local 300, have filed environmental impact challenges though the project had already been cleared by the city, all the while stating that if the developer would use the unions exclusively for project labor, those challenges would disappear.
**********

Lockout Pays Off For Steelworkers
After a seven-month lockout, a new six-year agreement was ratified, providing "significant wage increases and preserves affordable benefits" for about 1200 members of USW Locals 12012 and 12003. The Massachusetts-area union members worked for utility company National Grid.  Their situation was helped by a recent bill signed by Massachusetts Governor, Charlie Baker, extending unemployment benefits for the locked-out workers.
**********
SEIU Plays Hardball
The SEIU played hardball with an employee (and former shop steward) who refused to sign a new union card that was designed to commit union members to paying dues whether or not they decided to leave the union. In anticipation of the Janus decision, SEIU Local 668 (Pennsylvania) presented their membership with new cards designed to protect the union from an anticipated loss of dues. When 14-year veteran social worker, Francisco Molina, sent a letter to the union refusing to sign the card and resigning from the union, the union refused to respond. Instead, two months later, he received a letter from his Lehigh County employer informing him that he was being dismissed because he "violated the conflict of interest policy." Molina, who has never received discipline in his 14 years on the job, believes it was retaliation and a violation of his constitutional rights, and is suing the union.
**********
Union Woes at Kaiser
In December, Kaiser Permanente faced a week-long strike of around 4000 mental healthcare members of the National Union of Healthcare Workers (NUHW). RNs from the California Nurses Association and members of the Stationary Engineers Local 39 also joined picket lines across the state. According to the NUHW, it was the largest strike by mental health therapists in the nation's history. Staffing was the driving issue.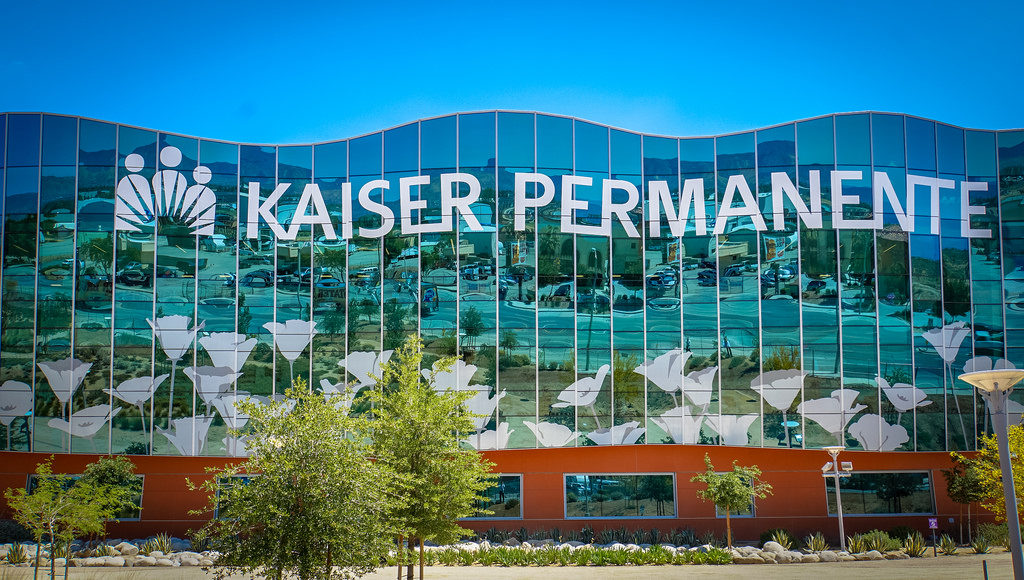 Meanwhile the NLRB has scheduled an evidentiary hearing for March, spurred by allegations filed by a coalition of 11 labor unions. This is a pretty messy case, with the 11 unions themselves splitting into two camps after the SEIU-UHW used its preferred "ballot initiative filing" method to intimidate healthcare providers. When Kaiser negotiated with the newly formed Alliance of Health Care Union, the group which had split with the original alliance, it was able to secure a provision prohibiting those unions from taking action against the company through ballot initiatives, legislation or other public campaigns. In response, the original coalition (which includes SEIU-UHW) filed the complaint triggering the NLRB action.
**********
It's All Academic
The trend of teachers strikes continued into the New Year with the Los Angeles United School District, the second largest in nation, leading the charge.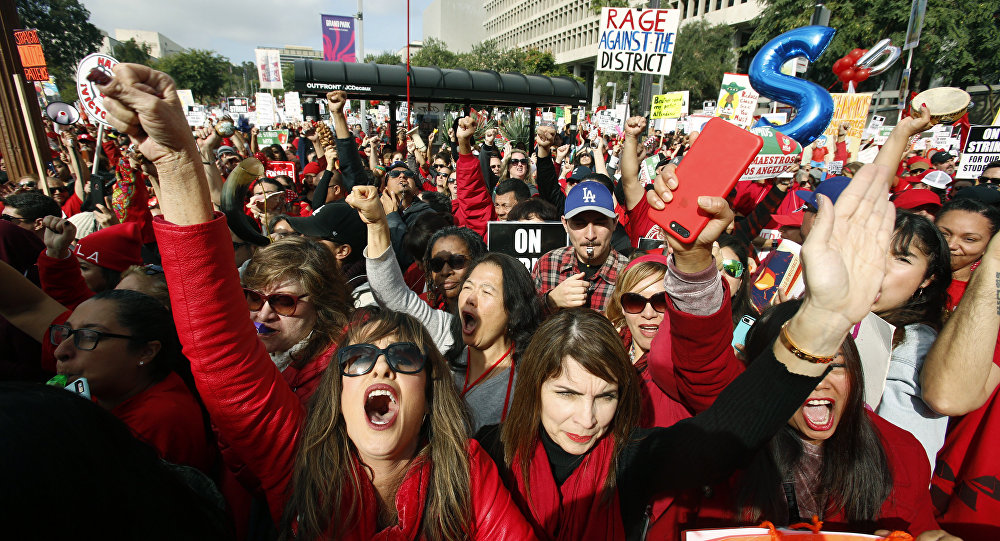 After a week long strike, teachers and school support staff voted overwhelmingly to return to the classroom this week, reaching an agreement that includes "class size reductions in all grade levels, 300 additional school nurses, 80 new teacher librarians, one counselor for every 500 students and a 3 percent raise for teachers."
As Los Angeles teachers prepared to head back into the classroom, teachers in Denver voted to strike by 93 percent. They may start walking out as early as Monday.
Additionally, December saw the first ever labor strike at a charter school when teachers at 15 branches of Acero Charter Schools walked out for four days.
***********
Teamster Beat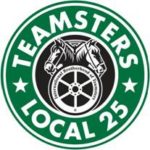 Teamsters Local 25 is being investigated after some new members were left with almost the entirety of their holiday paycheck deducted to cover a IBT initiation fee.
What usually happens in this local is that new members pay their $500 initiation fee into the union in $32 weekly installments. But for some reason last month Local 25 reversed this longstanding policy and members didn't find out until receiving their paychecks with the remaining balance of what they owed deducted. For some, this left them with little to nothing to take home after a full week of work.
**********
Does It Every Get Old?
If you're fascinated by the depth and breadth of corruption among union officials and employees, this article from the National Legal and Policy Center covering the top ten union corruption stories of the year should interest you.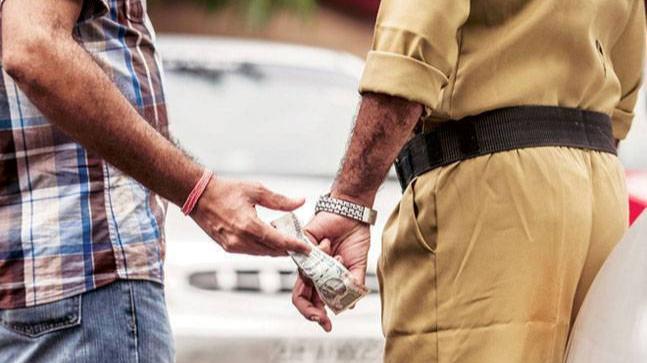 Along with several (dis)honorable mentions, the countdown includes:
Indiana Ironworkers terrorize nonunion workers at construction site
New York City Industrial Employees president pleads guilty to thefts
Two Food and Commercial Workers officials indicted in NYC racketeering bust
Boilermakers boss in Pittsburgh sentenced for embezzlement, tax fraud
Rikers Island jail guard boss, business partner found guilty of fraud and conspiracy
Several persons convicted and sentenced in UAW-Chrysler play-for-pay scandal
New Jersey businessman and local UAW boss plead guilty to ripping off union benefit plan, insurer
Union lawyer, Texas pharmacist sentenced for roles in massive worker's compensation claims scam
Contractor sues AFL-CIO Building and Construction Trades Council for inflating Hudson Yards project in NYC by over $100 million
U.S. Supreme Court overturns public employee union monopoly in its Janus ruling
Read the full story for the juicy details.
**********
SCORE BOARD
Once again, the government is behind in posting the data.  Probably the shut-down.  We'll post the updated Scoreboard when all is caught up!
**********
Fight for $15
The minimum wage went up for workers in twenty states on New Year's Day - a clear indication that the movement for a national minimum wage increase continues to grow.
In fact, Democrats introduced new legislation last week that would raise the federal minimum wage to $15 an hour and gradually eliminate the lower minimum wage for tipped workers. The legislation also includes a measure that would see automatic increases to the minimum wage based on the median wage of all Americans.
Due to political optics, this trend is destined to continue despite sound economics and the known negative impact of minimum wage laws.
This YouTube video provides the details of the 2018 changes to minimum wage across the country:
**********
Right-to-Work
When the Electrical Workers Local 31 (IBEW) received notification that a former member wanted to stop her dues deduction in June of 2018, the union told her that she was required to continue paying them until January 2019 when her contract expired. This is a common scheme for unions faced with smaller dues income in right to work states. IBEW has been ordered to repay the unlawfully deducted dues.
**********
Auto Workers

Another former UAW official has been sentenced in the Fiat Chrysler scandal. Nancy A. Johnson will spend a year in prison and pay a $10,000 fine for "conspiring with other UAW officials and FCA executives to accept the illegal payments."
Meanwhile, the UAW is embattled in a new fight with another Big Three company, General Motors. The union is suing the company over its decision to hire temporary workers at the Fort Wayne Assembly plant instead of offering those positions to laid of workers from Lordstown.
**********
Labor Around the World
India just had one of the largest general strikes in world history. More than 150 million workers in government, banking, transit, manufacturing, transportation, education, agriculture and the informal economy participated in the protest against Prime Minister Modi's proposed changes to the country's labor law.
In France, Uber lost another legal battle over whether its workforce should be classified as contract workers or employees entitled to benefits. Last month, France's Court of Appeal upheld the 2016 decision which ruled two Uber drivers were Uber staff and "entitled to holiday pay, paid rest breaks and the minimum wage."
Domestic workers in Mexico are catching a similar break. The Supreme Court there declared unconstitutional the country's optional nature of enrolling workers in the country's social security system and gave the country three years to build a system making it mandatory. This would affect more than two million of the country's housekeepers, gardeners, cooks, and drivers.
Great Britain has introduced what it claims to be the biggest labor reform bill in twenty years. Click here to dive into the details.
**********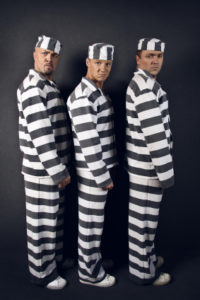 Sticky Fingers
Current charges or sentences of embezzling union officials:
Robin Ray Bishop - UBC:  $500
Nancy Adams Johnson - UAW:  $40,000
Johnnie Nicholas - UMWA:  $37,900
Ivar Carlson - IATSE:  $37,014
Terry Doan - Insulators:  $200,000
Charles Webster - GMP:  $4,633
http://nlpc.org/index.php?q=union-corruption-update
**********
Labor Relations INK is published semi-weekly and is edited by Labor Relations Institute, Inc. Feel free to pass this newsletter on to anyone you think might enjoy it.
New subscribers can sign up by visiting: http://lrionline.com/free-stuff/newsletter-signup/
If you use content from this newsletter please attribute it to Labor Relations Institute and include our website address: http://www.LRIonline.com
Contributing editors for this issue: Phillip Wilson, Greg Kittinger, and Meghan Jones
You are receiving this email because you subscribed to receive our labor relations newsletters and updates. You can manage your email preferences by clicking the link at the bottom of any of our email communications.
NOTE: if you are using older versions of Internet Explorer, read the text version, as the html may not load properly. We recommend upgrading to the latest version.