In this issue:
Union Membership Drops Yet Again
Just Another Lazy Union Afternoon…
Union Pension Turmoil
Insight, Right-to-Work, Sticky Fingers and more…
The bottom of each story contains a link to the individual post on our site.
**********
Labor Relations Insight by Phil Wilson
Is there a "Trump Effect" on Union Organizing?
Just about every call I've had since Donald Trump's November surprise gets around to THE question. Will Donald Trump's election mean the end for labor unions? Or will unions rise like a phoenix from the ashes and organize like never before as a reaction to the new administration? Or maybe something in between?
I've mostly answered this question the way lawyers tend to answer questions (sorry): "It depends." But we are now beginning to get some data that is shedding light on the "Trump Effect" on labor unions. And for unions the data is not looking good.
First, we got the overall union membership numbers. Membership dropped by nearly a quarter-million people – an astounding number. Private sector membership dropped (again) to an all-time low of 6.4%. Ouch.
But you can afford to lose members if you are organizing new ones. How did unions do on that front? Last week we released our latest LRI Rightnow annual elections review. If you haven't picked up a copy yet let me give you a taste of what you're missing. Here is the chart from page 1: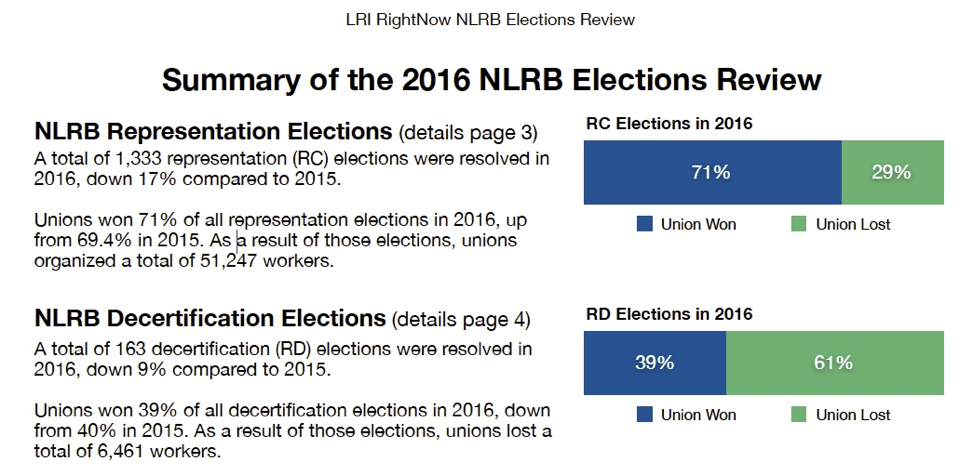 Double ouch. Total RC elections resolved in 2016 were down 17%. Unions organized just over 50,000 new workers. Remember, those folks don't turn into a revenue stream – err, dues-paying members – until a union negotiates a contract. That only happens around half the time. But even giving union negotiators a big benefit of the doubt, unions are probably down around 200,000 workers just last year.
What impact will Donald Trump's election have on these numbers. Early results are not promising for unions. Since the election we are adding right to work states at a rate of about one per month. Traditionally strong union states like West Virginia, Kentucky and Missouri have passed right to work laws since the election, and there are at least a couple of more strong possibilities for 2017. That will cut union membership even further because when workers get a choice about paying for union representation usually around half of them don't think it's worth the investment.
Here is an even bigger problem. Since the election unions seem to have put the brakes on organizing new members. Take a look at this chart from the annual election review: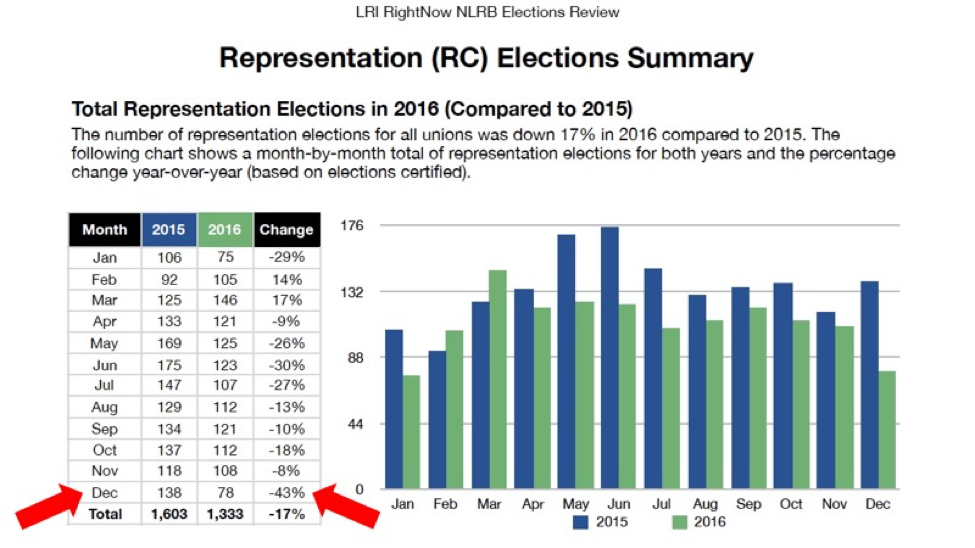 Unions basically took the month of December off. The total elections resolved for December 2016 were down 43% compared to December 2015. There can be a few anomalies in end of year data, so this number may adjust slightly. But it is a – dare I say – huge drop in organizing activity.
You may be tempted to conclude based on this data that unions are in a death spiral. There is certainly evidence for that view. But I'd challenge you to think about a few other data points.
While traditional organizing certainly appears to be in a decline (or perhaps a lull) Trump looks like he is triangulating to make deals with unions in areas of mutual benefit. His second oval office meeting was with a small army of union officials. He is promoting issues that at least some in the labor movement (especially unions focused in the construction trades and manufacturing) are vocally supporting.
Whatever you think about Trump, he identifies himself most as a deal-maker. He is looking to make deals and he will be creative when trying to get those deals to happen. I think some of those deals will help unions grow membership. And unions are not going to abandon traditional organizing.
Bottom line for you? Traditional organizing appears to be on the decline. But does that mean you can rest easy? No way. The organizing data does not track any of the massive uptick in workplace disruptions around things like minimum wage or immigration. Many of those are driven by unions. Also, some industries are bigger targets than others (get the annual report to see where your industry stacks up).
The key is to control what you can. The most important thing you can control is the kind of leaders you develop and the employee relations environment you provide for your employees. Whether you face a workplace disruption, a potential organizing effort, or are just experiencing rapid change, the main thing you can do is develop strong leaders.
**********
Union Bailout Update
All employers will be able to breathe more easily once the union-friendly DOL officials have been swept from the administration. Case in point: DOL General Counsel Richard Griffin's January memo claiming that football players at all 17 private schools in Football Bowl Subdivision (FBS) are
employees under the National Labor Relations Act
(NLRA), conflicting with an earlier decision by the NLRB in which it declined to exercise its jurisdiction over a representation petition filed by a union seeking to represent Northwestern University's scholarship football players. Rep. Virginia Foxx, head of the House Education and the Workforce Committee, called on Griffin to "
abandon his partisan agenda
or step down immediately." With the
nomination of Alex Acosta
to head the Dept of Labor, and the appointment of
Phil Miscimarra to head the NLRB
in place of Mark Gaston Pearce, the Trump administration is working to correct for the last eight years of the NLRB and DOL being in the pocket of the unions. The board also has room for two more appointees, which would be expected to be more employer/employee friendly.
The EEOC also got a facelift with the appointment of current member Victoria Lipnic as acting chair.
Among other past administration rulings under scrutiny are confidentiality policies, joint employer (and here), and the blacklisting rule,
Additionally, the House Committee on Oversight and Government Reform Subcommittee on Government Operations took the Veteran's Administration to task over a revelation that 290,000 VA employees spent around 1.1 million hours on union affairs in fiscal year 2015, with 346 of those employees devoting all of their hours to official time. Official time is defined as "paid time off from assigned government duties to represent a union or its bargaining unit employees."
Iowa legislators are getting in on the act, proposing sweeping changes to laws related to collective bargaining with the state's public employee unions. With Republicans controlling both houses and the governor's office, there is little chance for the usual Big Labor outrage and protest to stop the move.
**********
Union Membership Drops Yet Again
As we reported earlier when the Bureau of Labor Statistics first released their report, union membership fell again this year, down to 10.7% for total membership, and 6.4% for private sector employees. Some have chastised Big Labor for continuing to squander union dues dollars on a single political party, much to the distaste of union members who do not align with their union's political bent. Others have suggested that unions need to move away from trying to organize a large body of employees (such as the latest failed organizing attempt at Boeing), and instead focus on small carve-out segments of the employee population - the micro-unit approach.

**********
Just Another Lazy Union Afternoon…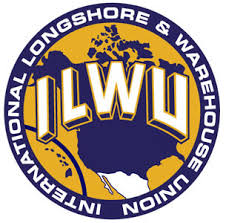 Just another day at the docks for the International Longshoremen's Association as they shut down a shipping terminal at the Port of Charleston in South Carolina, while another Virginia ILA official was sentenced to 3 ½ years in federal prison for defrauding his union members of $1 million. Robert Smith, a former business agent for the dockworkers, pleaded guilty last October.
Meanwhile, the UFCW demonstrated their method for dealing with employees bold enough to speak out against discrimination and harassment. When Chula Vista-based UFCW organizer Anabel Arauz filed a complaint against beleaguered UFCW boss Mickey Kasparian, the single mother was sent to frigid Utah and demoted to handling paperwork and grievance filings. Arauz said Steven Marrs, president of the Federation of Agents and International Representatives (FAIR - an offshoot of the UFCW) told her at a Jan. 12 union meeting, "You're basically on the shit list, so they're going to send you to the most cold weather [place] to basically teach you a lesson.
**********
SEIU Watch
SEIU is facing more accusations of fraud; similar to those from 2014 when the Supreme Court ruled that the union was illegally collecting dues from personal home health care workers. "Members" of the union have recently filed a petition to decertify SEIU, making this the "largest union decertification effort ever" with 27,000 supposedly organized people.
Christine Boardman, President of SEIU Local 73, appealed the International's decision to keep the Local under
trusteeship
for the time being. Local 73 was placed into an emergency trusteeship last August. The most interesting part about all of this is that when it comes to SEIU, you never really can tell who you can trust less—the Local who has been placed under trusteeship or the International who placed the Local under trusteeship.
Members of SEIU Local 1000, along with a right-to-work attorney, have filed a lawsuit to change the way SEIU collects dues money. The primary issues at hand have to do with members who would like to opt-out of paying in dues money that gets contributed to SEIU's political agenda; as well as changing the statute that requires members to opt-out at a specific time each year. If a member forgets to re-opt-out, or if they miss the deadline, dues will again be deducted from their paycheck until the annual "opt-out enrollment" the following year.
And last but not least in SEIU news, a Sacramento County Superior Court judge has officially thrown out Dave Regan's lawsuit, filed in November 2015, against California Hospital Association officials. This makes for the third lawsuit lost by Regan in relationship to his failed backroom deal with CHA executives. The news apparently doesn't have him down and out too much as it's just come out that he will officially be running for reelection next month.
**********
Union Pension Turmoil

The Iron Workers Local 17 in Ohio has become the first pension fund to get Treasury Department approval to cut benefits. Had cuts not been approved, the fund was projected to go insolvent by 2024. "As for current retirees, there are 336 who will see cuts of 30 percent to 60 percent."
In Nebraska, two cities are looking to change their police and fire benefits plan from one that is defined to a cash-balance plan, similar to a 401k. The proposed bill drew protests from firefighters and police officers in Omaha and Lincoln.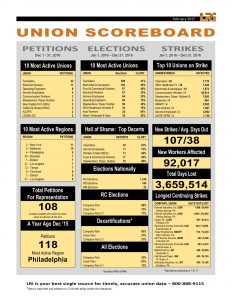 **********
SCORE BOARD
Who are the winners (and losers) of the labor movement? Don't guess, just check the LRI Scoreboard
View this month's scoreboard (archives also located here).
Download a PDF of this month's scoreboard
**********
Fight for $15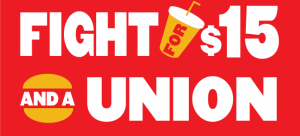 Isiah Leggett, Montgomery County Executive, vetoed legislation late last month that would have made it the first county in Maryland to require a $15 minimum wage. Leggett argues that because Montgomery is not a "destination city," like Seattle or New York, their "residents will essentially shoulder the bulk of the cost" should a $15 minimum wage be implemented.
A recent report by James Sherk, a former research fellow in labor economics at The Heritage Foundation, provides evidence that supports Leggett's reasoning. According to the report, "fast food prices would rise by 38 percent under a $15-an-hour minimum wage and cause a 36 percent drop in employment." Click here to see a detailed chart of how consumer prices at some of the most popular fast-food restaurants would be affected.
**********
Right-to-Work
On Feb 6th, Missouri Gov. Eric Greitens signed a Right-to-Work bill into law, making Missouri the 28th state to adopt the measure and leaving Illinois now surrounded by right-to-work states. According to Jim Schultz, the former director of the Illinois Department of Commerce and Economic Opportunity, over 1,100 businesses have black-listed Illinois because it is not a Right-to-Work state. Big Labor has vowed to block the measure by seeking a public referendum. The AFL-CIO teamed up with the NAACP to file the petition paperwork and begin the signature gathering process.
New Hampshire was not so lucky, as a Right-to-Work measure in that state failed to pass by a margin of 200-177 in the state house. The Republican-controlled body then voted to ban consideration of the measure for the duration of the session, effectively postponing another run at right-to-work for 2 years.
In Michigan, an attempt to thwart effective implementation of that state's right-to-work law failed. The NLRB ruled 2-1 that the International Brotherhood of Electrical Workers (IBEW) Local 58 violated the rights of members by requiring them to present photo IDs to resign their membership.
With a new conservative appointment to the Supreme Court, a final ruling in the Friedrichs v. California Teachers Association case could make right-to-work the law of the land for the public sector. Congress has made noise of passing a national right-to-work law for the private sector, but unless they abolish the filibuster rules, it is unlikely to secure enough support to pass.
**********
Auto Workers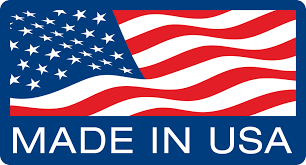 According to UAW President Dennis Williams, the union is preparing a Buy American ad campaign urging consumers to buy U.S.-made cars and trucks. First, from union facilities (of course). But second, from non-union facilities still made in the U.S. Williams hasn't said when the ad campaign will begin.
It is evident Williams has not thought through the unintended consequences of his admonition that "If it's not built in the United States, then don't buy it." He's telling people to buy a U.S.-made Toyota Camry over a Mexican-made Ford Fusion. We're not so sure the Detroit automakers will appreciate his point of view.
It also looks like the union has picked out their next big fish—Tesla in California. We'll keep you posted as that campaign is sure to be an interesting one.
**********
Labor Around the World
The Regional Labor Court of Minas Gerais, an inland state in Brazil, became the most recent government to recognize the "employment relationship between the Uber application and one of its associated drivers." A UK court came to the same conclusion last October.
Early this month, workers in Nigeria took to the streets to protest the nation's bad leadership and harsh economic conditions. Led by the Nigeria Labour Congress and Trade Union Congress, the day was dubbed a "National Day of Action Against Corruption and for Good Governance." Workers in Nigeria are pushing for a higher minimum wage.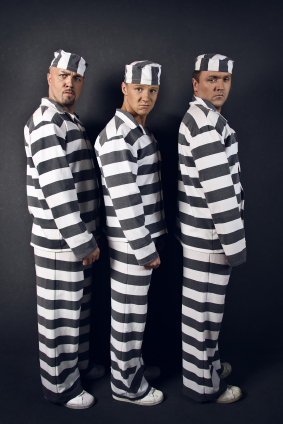 **********
Sticky Fingers
Current charges or sentences of embezzling union officials:
Keith Christopherson - IAHFI: $67,814
Carmen Martinez - AFSCME: $19,070
Ashley Cline - LIUNA: $37,000
John Kauffman Jr. - NFFE: $22,062
Kathleen Smith - IAM: $18,658
http://nlpc.org/category/project-name/union-corruption-update/
**********
Labor Relations INK is published semi-weekly and is edited by Labor Relations Institute, Inc. Feel free to pass this newsletter on to anyone you think might enjoy it.
New subscribers can sign up by visiting: http://lrionline.com/free-stuff/newsletter-signup/
If you use content from this newsletter please attribute it to Labor Relations Institute and include our website address: http://www.LRIonline.com
Contributing editors for this issue: Phillip Wilson, Greg Kittinger, and Meghan Jones
You are receiving this email because you subscribed to receive our labor relations newsletters and updates. You can manage your email preferences by clicking the link at the bottom of any of our email communications.
NOTE: if you are using older versions of Internet Explorer, read the text version, as the html may not load properly. We recommend upgrading to the latest version.