In this issue:
Tension In The UAW
Whistlin' Dixie
Media Overtaken By Big Labor?
Teamster Beat
SEIU Watch, Sticky Fingers, Insight and more…
The bottom of each story contains a link to the individual post on our site.
**********
Labor Relations Insight
By Phil Wilson
It's back. After a several year hiatus, the Department of Labor (DOL) resurrected the so-called "persuader" rulemaking. This month they asked the Office of Management and Budget to approve the proposed rule that sat dormant for years. It looks like the rule will go into effect this spring.
Most people haven't thought about this rule for several years, so here's a quick reset: The Labor Management Reporting and Disclosure Act (LMRDA) passed in 1959. That law focused primarily on union corruption. It outlawed and required reporting of certain transactions between unions and companies. The purpose of these restrictions is to disclose, and hopefully eliminate, potentially corrupt transactions between employers and unions.
A less known part of the LMRDA deals with payments to so-called "persuader" consultants. The LMRDA also requires companies (and consultants) to report payments for services like communicating with workers about exercising their rights under the National Labor Relations Act. While these communications are generally lawful protected speech, there was concern by some members of Congress that the practices of some persuader consultants were improper. They felt that if these activities were exposed to the public that it would discourage improper practices.
The persuader requirements apply to both attorneys and non-lawyer consultants and the companies who hire them. However, the LMRDA exempts "advice" activities from reporting. Historically the DOL has said that most consulting outside of direct communication with employees was "advice" and therefore not reportable. This is what the new rule changes. Under its proposed rule DOL is reclassifying basically all labor and employee relations activities into "non-advice, persuader" activity reportable under the Act.
DOL wants companies, consultants and attorneys to report any time they draft, revise or provide:
Materials for presentation, dissemination, distribution to employees
Speeches
Audiovisual, multimedia presentation
Website content
Planning, conducting one-on-one or group meetings
Employee attitude surveys concerning union awareness, sympathy or "proneness"
Training supervisors to conduct meetings
Coordination or directing activities of supervisors
Establishing or facilitating employee committees
Developing personnel policies
Deciding which employees to target for persuader activity or disciplinary action
Conducting a seminar for supervisors

This is a massive change. Obviously this list captures huge numbers of activities regularly performed by consultants and attorneys. Review of handbooks and policies, conducting training seminars, performing employee surveys, and drafting communications (to name just a few) happen daily in hundreds of thousands of companies around the country. To make things worse, this isn't just a suggestion. Failure to comply with this rule carries criminal penalties. It's a big deal.
The rule will certainly be challenged, but most people don't realize that a similarly broad interpretation has been in place before and survived legal challenge. This is a new, more expansive interpretation and it may get blocked but at this point employers should be planning for the worst.
What should you do? First, make sure you and your leaders get re-educated on the rule. If you haven't signed up for our webinar on the rule that's a great place to start. We will keep you posted on any updates or changes to the rule.
Second, you should start to inventory your relationships and activities that potentially fall under the rule. This is the only way to determine and help your leaders understand your potential exposure.
Third, make sure any industry groups you belong to are aware of the rule and encouraged to inform members and lobby against it. This is an "under the radar" rule that won't get a lot of attention unless the business community makes it a priority. This rule change is bigger than anything the NLRB has proposed (including joint employer and the ambush rule).
Finally, you need to think carefully about how concerned your company is about reporting and determine a strategy based on that risk profile. Some companies won't care about reporting (many report each year under the current interpretation). Others will want to avoid or strictly limit the amount of activity they have to report. Once you know your profile, a set of actions will flow from that. You may need to do nothing – or you may need to overhaul how you do your employee relations activities. It is a case-by-case decision.
We file more of these reports each year than any company by far. We will obviously be watching the rulemaking carefully and if you have any questions about how this rule affects your company (or law firm) don't hesitate to reach out. We'll be happy to help.
If this is any indication 2016 is going to be a barnburner of a year from a labor policy standpoint (oh, and I hear there is a big election coming up too). So try to get some rest over the holidays – you may need it. Happy holidays and have a safe and happy New Year.
**********
Union Bailout Update
As if the Fight for Fifteen wasn't enough, the retail, food service and cleaning industries face another specter in the form of the "Schedules That Work Act" introduced by Sen. Elizabeth Warren (D-MA).  Under the bill, employees are given the "right" to have more say in:
The number of hours the employee is required to work or be on call
The times when the employee is required to work or be on call
The location where they work
The amount of notification the employee receives for schedule assignments
Minimizing fluctuations in the number of hours scheduled on a daily, weekly or monthly basis.
Work schedules or schedule changes must be provided in writing 14 days in advance, and there are financial penalties for failure to do so, and there are mandated premiums to be paid for being on call or working split shifts.  Although supposedly only aimed at the targeted industries, the bill leaves it to the discretion of the Secretary of Labor to expand the scope.
The NLRB dealt a blow in another case involving a food service company when the board disallowed a settlement between the employees and the restaurant they worked for. After years of contention, two FSLA claims filed by employees (individual and class action) and a RICO suit filed by the restaurant against the union fronting the dissenting activists, were settled with the restaurant agreeing to pay $1 million to the employee-plaintiffs. However, due to the years of disruptive activity by the union front group, the restaurant demanded non-disparagement and non-disclosure provisions.
Because some employees had filed ULP charges, alleging they had been fired for union organizing activity, the judge demanded that the NLRB agree to the terms of the settlement. No surprise here - the board (thinking "more highly of itself than it ought to think") ruled that Section 7 rights were of paramount authority, and that the two provisions were an encroachment on protected concerted activity.
In another cautionary tale of being careful with the unintended consequences of agreements, a fired employee was able to sue his employer - 6 years after the fact - even though the unionized company had a grievance and arbitration process in place with a 6-month time limit.
The hospital had fired an employee, and during the grievance process, attempting to sidestep arbitration, agreed to reinstate the employee with a "last chance" agreement. When the employee violated his end of the bargain he was again terminated. The hospital didn't realize that the last chance agreement nullified terms in the union contract, which opened the door for the employee lawsuit six years after being fired, putting almost a decade of back wages and the costs of a court case on the line for the company.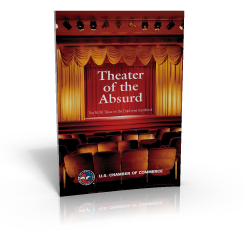 The U.S. Chamber has produced a nice treatise on the overreach of the NLRB into the arena of employee handbooks, aptly titled "Theater of the Absurd: The NLRB Takes On The Employee Handbook.  The 45-page PDF covers the board's recent impact upon seven areas:
Confidentiality of workplace investigations
Employee misconduct
Communications and non-disparagement
Protection of intellectual property and confidentiality of company information
At-will disclaimers
Non-solicitation
Dress codes
The Chamber's conclusion summarizes the experience of many American workplaces…
…the Board's irrational interpretations of the law have created a serious headache for employers and employees looking for stability and common sense in labor relations.
**********
Insight Article Big Hit on LinkedIn

Phil's Labor Relations Insight article for November received almost 13,000 views when it was included as an Editor's Pick in LinkedIn's Pulse news feed. If you missed it, you can catch it again here. If you skipped over the article because you aren't interested in the topic of Joint Employer, I encourage you to read it, as the title can be misleading to the key point.
**********
Tension In The UAW
You heard us say last month that the UAW's success pushing through their collective bargaining agreements with the Big Three, eliminating the two-tier wage system, has some people expecting those same companies to move auto production to Mexico. Today, we'd like to dive a little further into what the reasoning is behind that.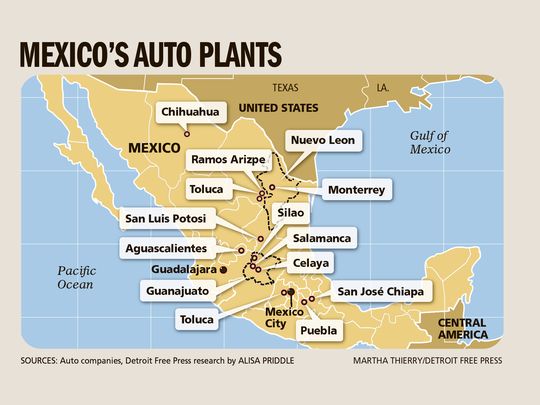 Will Ford, Fiat Chrysler, and GM move all auto production to Mexico? No. However, just as all vehicles have a different tag price, so does their cost of labor. Cheaper cars are cheaper to manufacture. More expensive vehicles – trucks and SUVs – are, you guessed it, more expensive to manufacture. Truck and SUV manufacturing may be able to support these higher wages; however, production costs associated with, say, the Ford Focus can't.
Charles Lane, writer for the Washington Post, speculates that we won't see the actual effects of this decision until gas prices come back up. Increased fuel prices mean less interest in gas-guzzling vehicles (trucks, SUVs) and more interest in fuel-efficient cars (those that U.S. auto manufacturing companies will be forced to move south of the Rio Grande). The fact is, roughly 70 percent of the Big Three's sales this year came from pickups and SUVs. What's going to happen when gas prices catch back up and the Big Three's most lucrative products hit a wall?
Lane suggests:
In a different world, one in which the Big Three were not legally bound to deal with the UAW at all U.S. plants, and thus did not face a binary choice between paying UAW wages or moving abroad, the carmakers would at least have had the option of hiring Americans to build smaller cars at some wage between union scale and Mexican rates: bad for the union, but not necessarily bad for American workers.
Elsewhere in Michigan, UAW members are not as happy with their union's dealings. Nexteer workers are concerned UAW leaders are more interested in keeping face with the company than representing its employees. After 98 percent of Nexteer workers voted down the most recent deal brought to them by UAW, the union issued a strike and then called it off shortly thereafter, claiming a new tentative deal was on the table. Members haven't seen any sign of a new deal.
In Wisconsin, Kohler employees have been involved in a nasty strike for the past five weeks. In week two, the UAW actually distributed a list of all Local 833 members who had crossed the picket line. The document said things like: "No longer our union brothers or sisters," "A scab is a scab," and "Don't be afraid to point them out." A tentative deal was announced on Tuesday.
**********
Star Wars Leadership
Star Wars: The Force Awakens hits theaters this weekend in one of the most anticipated movie events of all time. I personally cannot wait. I don't know about you, but I think this whole Star Wars thing just might catch on!
I'll never forget going to the first Star Wars movie in 1977 (okay, technically it was episode four, but you know what I mean). My grandmother's review: "It had a lot of Zoom, Zoom, Zoom!" But like any great story, Star Wars is a tale much bigger than the Zoom-Zoom. At its core it is a story about human nature. Our dark side and our light side.
As leaders we often must deal with these two aspects of our nature. Consider: …
Read the rest of this LinkedIn post here
**********
Whistlin' Dixie
By now you've likely heard that, after a year of working the system, the Auto Workers finally made their way into the Volkswagen plant in Chattanooga, Tennessee as the official representative of 162 maintenance workers.
Volkswagen plans to appeal this decision to the NLRB because they believe that this carve out group shared a compelling community of interest with the balance of the plant's 1400 employees. According to the company:
"We believe that a union of only maintenance employees fractures our workforce and does not take into account the overwhelming community of interest shared between our maintenance and production employees."
The American Council of Employees, who share the UAW's interest in organizing the plant, support Volkswagen's appeal saying that the avenue the UAW took would serve to "subdivide maintenance workers with no concern for how this might negatively impact employees' long-term interest."
For further insight from LRI's Phil Wilson, check out this Times Free Press article where Phil addresses the question: "What does the UAW vote mean for VW and auto manufacturing across the country?"
**********
Media Overtaken By Big Labor?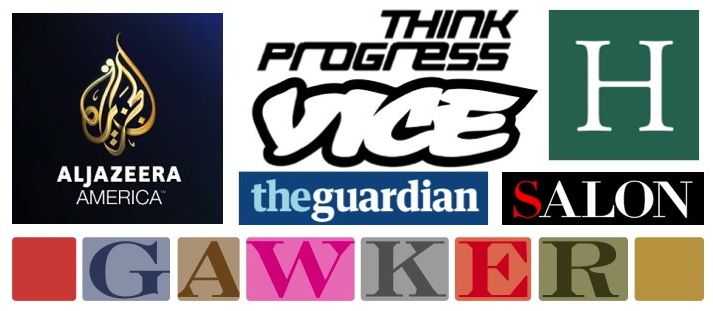 As the largest digital newsroom yet looks to unionize, we should probably start asking when enough momentum in this media-organizing trend will begin to impact the nature of online journalism.
The HuffPost campaign is just another in a recent spate of online newsroom organizing campaigns, including successes at Gawker, Salon, Vice, ThinkProgress, The Guardian, US and Al Jazeera America.
Because the media typically leans left, it has tended to treat Big Labor kindly. But it brings up some new questions about conflict of interest, when the typical union constitution disallows any dissent or disparagement by its members against the union.  Should we consider these newly minted union members extracted from the ranks of "unbiased" journalists? How much farther will this trend go before the impact in reporting is noticeable?
**********
Teamsters Beat
The Teamsters Central States Pension Fund is - simply put - a tangled mess. At a recent meeting in Ohio, one of the funds trustees, Bill Lichtenwald, had to tap dance at a meeting of Teamsters and retirees when having to explain why $6.1 million in union funds were being paid to lobbyists to persuade congress to push through a pension reform bill that will result in a 50% cut to most of the retired Teamsters in the room. Lichtenwald was not helped by the fact that he was recently named in a federal investigation for misusing 70 percent of state union's dues on salaries, parties and golf clubs as president of the Ohio Conference of Teamsters.
Lichtenwald refused to answer questions about the investigation, and instead limited them to questions about the pension fund issue. "Then how can we trust you?" asked Fairfield Teamster Rob Stapleton. "That's a choice you have to make," he replied.
*The Chart below was from a May article - click image to read.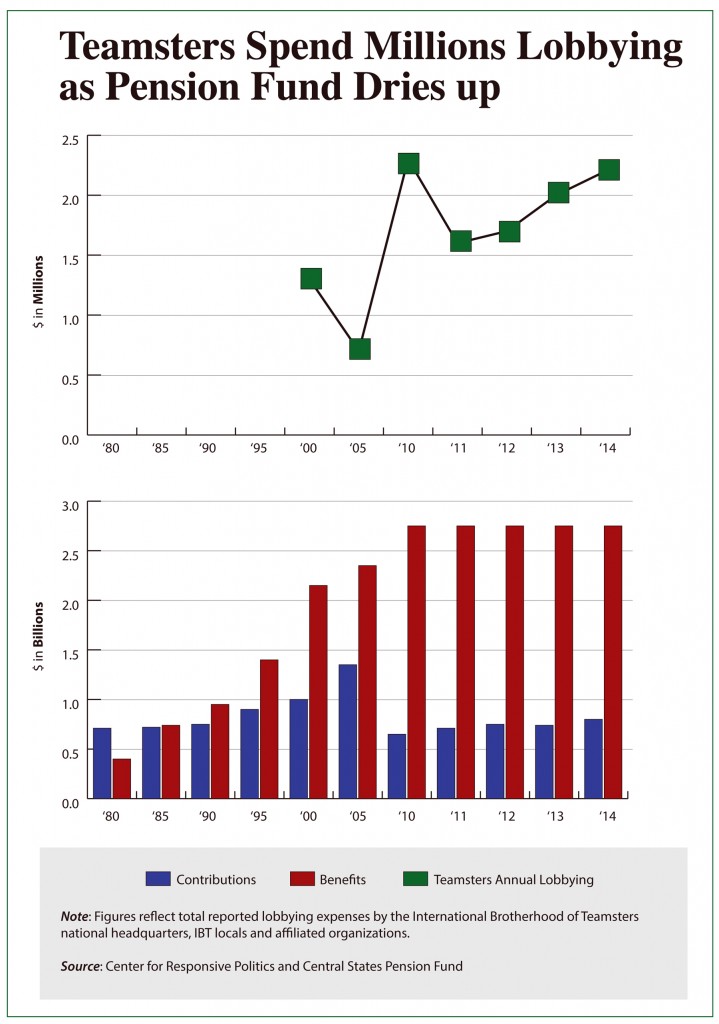 **********
Labor Around The World
Robots are replacing workers in an auto plant in India. The Ford plant in Sanand, Gujarat currently has 453 robots on the shop floor. Up to 90 percent of the work being done is automated. Volkswagen India is working with 123 robots.
Han Sang-gyun was the leader of the Korean Confederation of Trade Unions. On November 14, he became a fugitive. Sang-gyun is accused of organizing illegal labor rallies and for inciting violence at a massive labor demonstration. He was arrested on December 10 after police discovered he had claimed sanctuary at a Buddhist Temple in downtown Seoul.
In February, the Bureau of International Labor Affairs filed a report that "raised serious concerns about the effective enforcement of labor laws in Honduras and the nation's compliance under the trade agreement." Earlier this month, U.S. and Honduran officials signed a labor plan that involves U.S. monitoring of labor practices in Honduras.
**********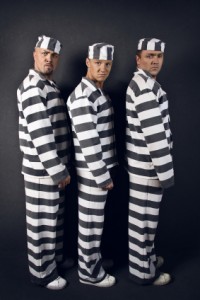 Sticky Fingers
Current charges or sentences of embezzling union officials:
Shelly Sutton - AFGE:  $65,000
Marcella Champion - AFGE:  $4130
Daniel Rush - UFCW:  $500,000
James Adams - SMART:  $45,043