In this issue
Changing of the Guard
Vaccination Mandates
Rideshare Rollercoaster
Scoreboard, Insight and more…
Labor Relations Insight by Phil Wilson
Be careful what you wish for
Tomorrow the NLRB will officially flip to a Democrat majority, with former SEIU in-house counsel David Prouty replacing William Emanuel. The Republican majority was in place for just over four years, one of the shortest runs of Republican control in the history of the NLRB. The new Board majority appears ready to reverse most of what its predecessor Board accomplished, especially if new General Counsel Abruzzo has anything to say about it (and she does).
Labor unions have finally gotten nearly everything they've wished for (setting the PRO Act aside for a minute). In fact, General Counsel Jennifer Abruzzo recently issued the standard "submissions to advice" memo that every GC issues to regions upon their arrival to the job, outlining her own wish list.
The first section of the memo covers cases where the Trump-era Board overturned precedent (although much of that "precedent" had been set just a few years earlier by the Obama-era Board overturning longstanding precedents of its own). The key doctrine listed in this section include:
Employer handbook rules (they'll argue to overturn Boeing and its progeny).
Confidentiality rules during investigations and separation agreements (bye, bye).
Protected "concerted" activity (basically any complaint is about to become protected).
Union access (there will be more of it).
Independent contractor status (there will be less of it).
Section two is where things get really interesting. The highlights of this section include:
Weingarten rights – I never understood how this didn't change during the Obama board, but I fully expect this Board to reinstate the Epilepsy Foundation rule that gave employees a Weingarten right to a witness in non-union settings.
Reinstating the Joy Silk doctrine (essentially granting bargaining orders without an election – i.e., card check recognition – in cases where the employer cannot prove why it doubts majority status or where the employer has committed an unfair labor practice). I've got more to say about this below.
Overruling Ex-Cello and essentially adopting penalties (of course, they're not called that since unless the PRO Act passes, those are illegal) in failure to bargain cases.
There is other stuff in the memo as well and every labor pro should read it. But the bottom line is something that should have been crystal clear by now – this General Counsel and this Board are arriving on a mission. I know many employers aren't showing a lot of concern about the PRO Act because they know it doesn't have nearly enough votes in the Senate and they don't think the filibuster is going away. That all may be true. But the PRO Act is coming in spite of this. It's coming in the form of agency decisions and actions.
Another era that recently began is Liz Shuler's rein at the AFL-CIO, after Richard Trumka's unexpected death earlier this month (may he rest in peace). Shuler has the unenviable job of continuing to navigate the union movement through a pandemic and a massive shift in the labor market, all while preparing her official run for the presidency next year.
Most observers believe Shuler will continue very much in the vein of Trumka, focusing heavily on policy and politics, although she bristles at the idea that the AFL-CIO can't "walk and chew gum at the same time" by both organizing and pushing legislation. Since union membership has continued its free-fall during the Trumka-Shuler rule, there's not much evidence the AFL-CIO can either walk or chew gum. But time will tell.
One of the things I've argued a long time is that organized labor's problem is their model. The basic argument is they must shift away from a lodge model (organizing and bargaining shop by shop) and instead embrace an association model (think an AARP or NRA for working people). This is why I think all of the praise being heaped on stuff like the Joy Silk, Ex-Cell-O and even the PRO Act being the keys to saving the labor movement are really misplaced.
As much as unions bellyache about the unfairness of employer conduct in elections and bargaining, the truth is unions mostly do a terrible job of organizing (by promising to deliver things like dignity, respect, and even a voice that they flat out can't and don't deliver) and then do an even worse job servicing the members they do have.
Even Magner's own article on Joy Silk includes a chart from Brian Petruska's law review article that shows ULPs against employers have dropped by nearly half at the same time union petitions have dropped. This issue isn't employer resistance. The issue is unions are selling a product nobody really wants, and then providing awful customer service after the sale. That's why so many of their new customers get buyer's remorse when they figure out the product wasn't nearly as good as the sales pitch.
Making it easier for unions to organize through card check just moves the checkout line faster – if the purchase ultimately stinks it just makes the problem worse. Imposing penalties and even contracts on employers still doesn't change the fundamental problem – unions by and large do a terrible job of servicing members in the lodge model. In most cases union leaders see members as a nuisance to deal with. And no amount of thumb-on-the-scale is going to fix that fundamental problem.
The ironic thing about all this is that what unions really are good at and what they've been successful with over the years is lobbying and politics, something they could deliver even more effectively under the association model. I conservatively think they could collect billions more than they do today and at the same time actually offer great services to working people. Now that is something they may want to add to their wish list.
**********
Union Bailout Update
The Senate confirmed Jennifer Abruzzo as National Labor Relations Board General Counsel. Abruzzo will serve a four-year term, after passing a confirmation vote of 51-50, with VP Harris having to cast the deciding vote. Also securing Senate confirmation to the NLRB were David Prouty and Gwynne Wilcox. The Association of Builders and Contractors voiced the concerns of many in the business community:
"Throughout their careers, David Prouty and Gwynne Wilcox represented some of the largest union organizations in the country and their campaigns against employers and small businesses, raising serious concerns of conflicts of interest as members of the NLRB, as was evident during their Senate testimony," said ABC Vice President of Legislative & Political Affairs Kristen Swearingen.
On August 12th, newly minted GC Abruzzo released a 10-page memo outlining her agenda for the newly pro-union NLRB, including:
scrutiny of employee handbooks and policies
employee use of employer email systems
expansion of protected concerted activity
confidentiality in workplace investigations and separation agreements
expansion of Weingarten rights to non-union employees
union access to employer property
management rights clauses and employer flexibility to manage under labor agreements
union dues following contract expiration
NLRB jurisdiction over religious institutions
deferral of ULP charges to arbitration
injunctive relief against employers to remedy alleged violations
permanent replacement of economic strikers
independent contractors
The fate of "joint employer" status swings in the balance as the NLRB rescinded a Trump administration rule making it harder to establish joint employer status, while urging a federal appeals court to uphold the 2019 McDonald's joint employer settlement.
The Third Circuit Court of Appeals upheld a 2019 NLRB decision to eliminate an Obama-era post-arbitral deferral standards rule and return to the decade's old standard, which the court held was rational and consistent with the National Labor Relations Act. For history and ramifications of the return to the Olin standard (and some insight in preparing for this standard to swing yet again under the Democrat controlled Board), read the full article.
Democrats are getting creative in finding ways to promote unionization. The attacks on businesses embodied in the PRO Act (and the myriad rule-making actions sure to come) are the obvious components. In a shrewd twist, Senate Majority Leader Chuck Schumer disclosed a tax credit for union dues, adding a carrot to the stick, in the $3.5 trillion budget package.
In a flagrant example of the weakness of mail ballot procedures to handle a union election, a re-run election had to be ordered in a decertification election when the Board agent, on a Zoom call, read the result of each ballot immediately after extracting it from both the interior and exterior envelopes, instead of following the prescribed protocol, revealing the employee name associated with each vote.
**********
Changing Of The Guard
The combative, longtime president of the AFL-CIO, Richard Trumka, died of a heart attack in August. After serving as the Secretary-Treasurer for 14 years, Trumka ascended to the presidency in 2009.
Trumka used his post at the helm of one of the largest labor organizations in the world to promote unionism to both blue and white collar workers, and promoted public policies such as infrastructure and healthcare reforms that would benefit the "working class."
This characteristic statement succinctly sums up his philosophy of unionism, "We need to be a labor movement that stands by our friends, punishes its enemies and challenges those who, well, can't seem to decide which side they're on."
Liz Shuler, elected as Secretary Treasurer of the AFL-CIO in 2009 as the first woman in that position and the youngest woman to ever serve on the organization's executive council, has succeeded Trumka as President. The executive officers' terms run through June 2022, when the convention will elect new leaders to serve four-year terms.
**********
Labor Solutions Corner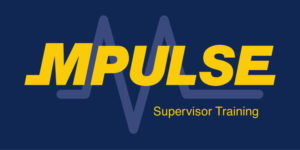 The best opportunity to stop a union organizing campaign is before it gains traction among your workforce.
For years companies have relied on our live Tripwire Supervisor Training to ensure front-line leaders are able to spot organizing early – long before the obvious signs occur – and know what to do once they recognize it.
We've converted this half-day live workshop into two 90-minute virtual instructor led sessions, so your supervisors can experience this training safely, and with the least disruption to their work day.
Newly rebranded as MPulse Supervisor Training, we are holding an open-enrollment course next week, Aug 31 and Sept 1, at 2pm CST each day, so you can experience this training for yourself.  If you email Greg Kittinger prior to noon on Tuesday, Aug 31, we'll hold you a seat in the two sessions (limited availability).
**********
Covid-19
Plenty of chaos continues to fly surrounding vaccine mandates for workers throughout the U.S. Unions have shown themselves to be divided over their stance while bargaining on the issue with some unions pushing back at Biden following their support of him in the 2020 election. In short, there's no coherent picture as of yet. That's the case even in California, a state quick to roll out mandates, although the state hasn't achieved across-the-board union cooperation (yes for health worker unions, no for teachers unions) on requiring the jab.
Workplaces throughout the U.S. will continue to feel out whether compulsory vaccination will work more good than possible harm (which would be a possible employee exodus). On that note, Genesis HealthCare took the plunge of requiring universal vaccination of all its nursing home staffers and vendors. And Delta Air Lines just became the  first major U.S. employer to penalize workers who won't get vaccinated with a $200 monthly surcharge.
The one certainty out there is that there is no overall certainty on worker vaccine mandates yet, so the issue remains confusing in the near future. Yet with the newly breaking full FDA approval of the Pfizer-BioNTech vaccine, one should stay tuned for more developments, including increased workplace mandates, even as the issue of hazard pay is actively being wagered by unions around the country amid the circulating delta variant.
This month, the U.S. Chamber of Commerce held a targeted event on COVID Vaccine Distribution and the U.S. Workforce, during which the CEOs of multiple leading companies discussed how to best vanquish vaccine hesitancy. Here are their perspectives:
–  United Airlines CEO Scott Kirby: As head honcho of the first U.S.-based airline to require employee vaccination (with a religious/medical exemption), Kirby stressed the importance of valuing employee input, although he expressed surprise at how little pushback his vaccine mandate received. Only about 5% of his employees expressed anger at the vaccination requirement; and about 60% of employees revealed overwhelming positivity over the mandate. Ultimately, Kirby expressed hope over what he witnessed: a silent majority who secretly wanted the mandate to be put into place. Kirby views this finding as evidence of the "unspoken need of many in the workforce," and he believes that more companies should consider implementing mandates after seeing United step up to the plate.
- Kaddas Enterprises CEO Natalie Kaddas: The top executive of this essential company (which helps to prevent power outages around the U.S.) made it a top priority to help her employees feel safe, and Kaddas recognized that employees worried about side effects and whether they could take time off from work. The company implemented a positively received rule: vaccinated employees will receive two paid weeks off if they develop a breakthrough case.
- EcoDaisy CEO Priscilla Johnson: As the leader of a company with a largely remote workforce, Johnson faced a different type of challenge while encouraging her employees to get vaccinated. Still, she stressed how leadership can provide personal testimonies from those who have been vaccinated. That can make all the difference to help accelerate economic recovery, which is in the best interest of companies and individuals alike.
**********
Organizing
It probably comes as no surprise that the Democratic National Party employees are going to end up with a union, most likely without a vote.  The DNC said that if a majority of workers "in a mutually agreed upon bargaining unit express their desire to form a union," they will voluntarily recognize it. The SEIU is certain of the outcome.
In what has historically been a difficult industry for unions to gain a toehold, momentum is building in small restaurants across the country. All of the obvious reasons that organizing in such businesses is tough - small employee groups, rampant turnover, disparity between servers and kitchen staff - don't seem to be as hard to overcome when the move is initiated from within the staff rather than from outside the walls.
**********
Union Corruption
Disgraced former UAW President Gary Jones is looking to reduce his 28-month prison sentence for embezzlement after cooperating with prosecutors on the conviction of his predecessor, Dennis Williams. Jones has received a temporary reprieve from his sentence, although his luck may run out next month. In the meantime, a federal judge gave access to related secret government files to a watchdog, so more may come of this story in the future given that this vast embezzlement scandal (involving money meant to train workers) has churned out 15 convictions over the past several years.
That's not all. UAW took in $1.1 million for the sale of Williams' Michigan lakefront house with the proceeds being earmarked for the union's general fund. Current UAW President Ray Curry vowed that "[t]his sale rights a wrong from the past." Curry further promised to "ensure that the abuses of the past can never happen again."
In other news involving the same bribery scandal, automobile manufacturer FCA US LLC has been sentenced for a conspiracy conviction (in violation of the Labor Management Relations Act) for making at least $3.5 million in illegal payments (including lavish gifts) to UAW Officials. As such, FCA must pay a $30 million fine with this corruption case being labeled as possibly unmatched in severity, historically speaking, although employees of FCA will not receive restitution after a federal judge ruled that they didn't suffer direct harm.
**********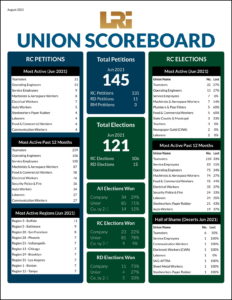 SCORE BOARD
Who are the winners (and losers) of the labor movement? Don't guess, just check the LRI Scoreboard.
View this month's scoreboard (archives also located here).
Download a PDF of this month's scoreboard
Click here to go to the LRIRightNow interactive scoreboard page.
**********
Tech/Media Unions
The recent trend towards a record-breaking run of union organizing at news outlets shows no sign of slowing down. This month, the New York Times saw tech workers walk off the job while Politico staffers began to take steps toward unionization.
Elsewhere, SoftBank workers halted union efforts to organize workers against parent company Mapbox. This case may be a sign of slowed organizing momentum at sizable internet companies following union successes at Google parent company Alphabet Inc. and Kickstarter.
**********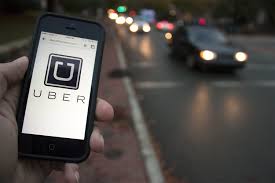 Rideshare Rollercoaster
California's Proposition 22, which exempted app-based ride-hailing and delivery company drivers from being classified as employees, is under fire from the courts. When Alameda County Superior Court Judge Frank Roesch ruled that Proposition 22 was unconstitutional, Uber promised to appeal. The state Supreme Court declined to hear the case earlier this year but left open the possibility of a lower court challenge.
Rideshare Drivers United, a lobbying group of app-based workers, called both riders and drivers to boycott rideshare services for a 24-hour period in late July, to protest wages, working conditions and legal protections. It is unclear how many actually participated, but an Uber representative said they had not experienced an impact on services.
**********
Healthcare
If there was ever a time for traditionally overworked medical staff to be pushed to a breaking point, that time is now. Pandemic-driven conditions have led to frustrations as hospitals battle the delta variant, and certainly, much of the current dispute lies between nurses and doctors and the vaccine hesitancy that's causing ICU units to overflow. Medical workers are leaving the profession in droves, which has led to issues of understaffing and deteriorating workplace conditions that have caused nurses to declare, "We went from heroes to zeroes."
How the healthcare industry copes with these difficulties will be a sticking point for the future, following nationwide strikes throughout countless hospital systems. Beyond the strictly virus-connected working conditions, nurses at a Tenet Healthcare facility in California went on strike for what they say are unfair working conditions as Tenet has achieved record growth.
**********
Minimum Rising
Ahead of 2021, the National Employment Labor Project (NELP) indicated that 74 jurisdictions (various cities, counties and states) were set to raise their minimum wages with 40 of those jurisdictions moving to $15 per hour or more. Meanwhile, the federal minimum wage hasn't budged since 2009 and currently sits at $7.25; however, the U.S. Department of Labor recently outlined a rulemaking process to carry out President Biden's order to increase the minimum wage for workers who fall under covered federal government contracts.
Beginning on January 30, 2022, those workers will see their hourly wages rise to $15 per hour or above. Other rulemaking points include the following: (1) Maintaining a forward-looking stance for raising this federal contract minimum wage in accordance with inflation; (2) Pinpointing 2024 as the target year to wipe out the tipped minimum wage for all federal contract workers.
**********
Labor Around the World
South of the U.S.-Mexico border, workers at a GM plant (in Silao, Guanajuato) are seeing early results from the U.S.-Mexico-Canada Trade Agreement (T-MEC) signed by President Trump which went into effect in mid-2020. The labor mechanisms of that agreement have led to Mexico GM plant workers to vote out a union (the Confederation of Mexican Workers, one of the most powerful in the country) that stood accused of intimidation tactics. Mexico's Labor Ministry announced the demise of this collective bargaining contract with U.S. Trade Representative Katherine Tai praising the dispute resolution procedures of the new trade accord, which took the place of 1994's North American Free Trade Agreement (NAFTA).
Further analysis of the effects of T-MEC point towards possible continued tensions (concerning export-rule agreements) between countries as the agreement's provisions begin to take effect. However, the winning vote against union corruption at the Silao GM plant speaks volumes, and T-MEC has been touted as a foundation for positive force for workers and businesses alike.
**********
Labor Relations INK is published semi-weekly and is edited by Labor Relations Institute, Inc. Feel free to pass this newsletter on to anyone you think might enjoy it.
New subscribers can sign up by visiting: https://lrionline.com/free-stuff/newsletter-signup/
If you use content from this newsletter, please attribute it to Labor Relations Institute and include our website address: http://www.LRIonline.com
Contributing editors for this issue: Phillip Wilson, Greg Kittinger, and Kimberly Ricci
You are receiving this email because you subscribed to receive our labor relations newsletters and updates. You can manage your email preferences by clicking the link at the bottom of any of our email communications.
NOTE: if you are using older versions of Internet Explorer, read the text version, as the html may not load properly. We recommend upgrading to the latest version.