Labor Relations Insight by Phil Wilson
On August 13, the NLRB General Counsel's office issued a number of new and interesting advice memoranda. An advice memorandum issues when a region asks the General Counsel's office for advice about how to resolve an unfair labor practice charge. The General Counsel's office writes a memo explaining how they evaluate the case and their advice on how the charge should be resolved (either dismissed or proceed with a formal complaint).
There are two types of advice memoranda released to the public. The first is a memorandum where the General Counsel directs a region to dismiss a pending unfair labor practice charge. Those are required to be released under NLRB v. Sears, Roebuck & Co., 421 U.S. 132 (1975). The General Counsel also has discretion to issue memoranda on closed cases, but those aren't required to be released.
The advice memoranda issued earlier this month cover a number of pressing issues around what types of employee protest activities qualify for protection under the Act. They also cover several issues unionized companies face during the Covid pandemic. These are very practical questions, and it is very helpful to see how the regions are being directed to respond to these cases.
In Cudd Energy (28-CA-240949) the General Counsel was asked to weigh in on a case where an employee at an energy company went off on the company's decision to use a new type of fracking equipment. In an f-bomb laden Facebook post the employee railed against the change and threatened to not help or assist anyone with the equipment unless he got a raise. The charge went further to allege that the employer's social media policy was overbroad.
In this case the General Counsel found that the Facebook post was unprotected. To get protection under the act the employee's activity must be concerted. In this case the employee's complaints were individual grievances – he did not want to work on the new equipment and disagreed with the decision. Furthermore, there was no attempt to engage in concerted activity – he said he would not help others unless he got a raise.
Even though the outburst was on Facebook where coworkers could have seen or liked the post (there was no evidence on either of these points) the General Counsel found these would not have changed the nature of the conduct. It remained an individual railing against his employer on social media. Since the activity did not give rise to protection under the Act, the appropriateness of the social media policy was no longer an issue.
Hornell Gardens (3-CA-258740) dealt with a similar issue – whether an individual grievance converts to concerted activity gaining protection under the Act. In this case a nurse protested against being required to share isolation gowns. After complaining to the employer in an employee meeting, she ultimately threatened to walk off the job in protest, which she eventually did. The employer terminated the nurse for abandoning her patients. Later, when interviewed over the incident, the employer was quoted saying they would notify the state licensing agency of the action.
The nurse filed an unfair labor practice arguing that her termination was unlawful and that the interview was a threat in retaliation for her protected activity. The General Counsel found, like in Cudd, that the complaints here were individual grievances. While she did raise concerns during a meeting in front of others, her complaint was that she did not want to share gowns. Her walkout was also personal – while she mentioned it to others, she did not try to get others to join and she was the only nurse to leave.
The General Counsel also found that the reporting to the licensing agency did not give rise to a claim for retaliation. First, because the initial activity was not protected or concerted. Second, because the walkout was a violation of her licensing requirements and reporting this was routine.
One other protest case also did not qualify for protection under the Act. In Starbucks Coffee Co. (4-CA-252338) a protest was held inside a Starbucks store. In addition to the non-employees involved in the protest a number of off-duty employees also participated. The company terminated the off-duty employee participants for participating in the protest which had the purpose and effect of disrupting company operations. The off-duty employees claimed their actions should be protected by the Act.
The General Counsel found that the protest and disruption by off-duty employees lost protection of the Act. Unlike actions for on-duty employees (pointing to the decision in Wal-Mart) the actions of off-duty employees who caused a disruption inside the store was not protected activity. The General Counsel declined the opportunity to ask the NLRB to reconsider the Wal-Mart case regarding disruptive protests inside a store.
In another case the General Counsel found that complaints about employer safety issues during Covid did qualify for protection under the Act. In Marek Brothers Drywall (16-CA-258507) an employee complained about lack of handwashing or sanitizing stations during a safety meeting. These complaints were not personal to him – during the safety meeting he referred to his coworkers and asked them to join with him in his complaints. The General Counsel found that this activity did qualify for protection under the Act, and therefore found that the employer engaged in an unfair labor practice by discriminatorily laying him off.
The other notable case dealt with unionized companies. In a situation that is coming up time and again with unionized companies, the General Counsel found that companies are not required to re-open labor agreements mid-term to negotiate over terms and conditions related to the Covid pandemic. In Memphis Ready Mix (15-CA-259794) the union asked the employer to re-open their contract to bargain over paid sick leave and hazard pay for employees covered by the agreement. The General Counsel determined that employers are not required to open a contract for mid-term bargaining over issues related to the pandemic.
These advice memorandums are helpful guides to answer many of the thorny questions raised during the pandemic. I hope these summaries are helpful and we'll keep an eye out for new ones.
**********
Union Bailout Update
The NLRB retains the current GOP majority as Marvin Kaplan and Lauren McFerran are confirmed to the board. Kaplan's new term will expire in August 2025 and McFerran's in December 2024.
The DOL and the NLRB have both issued separate rules defining joint employer status. Both make it harder to find a business to be the joint employer of another business's employee. It is expected that the Equal Employment Opportunity Commission (EEOC) will issue its own rule soon defining joint employment under federal anti-discrimination statutes like Title VII of the Civil Rights Act, the Age Discrimination in Employment Act (ADEA), and the Americans with Disabilities Act (ADA).
In Nicholson Terminal, the NLRB found that an employer policy against "calling, participating in or encouraging others to call or participate in an illegal slowdown, strike (including a sympathy strike) or walkout," was lawful. The decision reversed an Administrative Law Judge, citing The Boeing Company "reasonable employee" standard.
In another possible "new normal" ruling, the NLRB upheld an administrative law judge's ruling directing that an unfair labor practice trial be conducted by videoconference because of the pandemic. The William Beaumont decision will mean that more ULP trials will likely be held via video until the pandemic subsides, but it may also mean videoconferencing could become an accepted method post-pandemic.
The NLRB provided additional clarification of a successor employer's duty to bargain in a supplemental decision issued in late July. The question presented was whether and to what extent the successor could take further unilateral action, free of the duty to bargain with the union. The board clarified that, in the context of unilaterally imposed terms and conditions of employment, a successor employer is free to take actions that are reasonably encompassed by the unilaterally implemented terms and conditions without first bargaining with the union. To follow the board's logic, read the details here.
The NLRB also announced a proposed rule to return to the Excelsior requirement of pre-Ambush Election Rule standards, eliminating the need to provide personal and cell phone numbers and email addresses. A second proposed rule allows for absentee ballots for those employees on military leave.
In the Covid response arena, the NLRB released five advice memoranda on August 13th providing guidance to Regional offices (see Insight article above). The instructions included:
An employer is not obligated to engage in midterm bargaining regarding Union proposals for paid sick leave and hazard pay because of the ongoing pandemic.
Without independent evidence of retaliatory animus, an employee cannot link an adverse employment action to complaints over COVID-19-related safety measures (or lack thereof) in a safety meeting on behalf of others, despite the fact that they could otherwise be considered protected concerted activity.
Expression of individualized concerns over COVID-19 safety measures do not rise to the level of protected concerted activity.
In the absence of an explanation as to relevance, an employer may refuse to furnish the union with information requested in connection with a pending grievance over COVID-related lay-offs without violating its obligation to bargain in good faith.
An employer need not turn its financial records over to the union in the context of a temporary closure unless it asserts that the move was driven by a lack of assets.
An employer is not operating under a mandatory duty to bargain over a decision (as opposed to the effects of that decision) to close temporarily due to significant business downturn caused by the pandemic.
To the extent that they are an "inevitable consequence" of the decision to temporarily close because of the pandemic as set forth above, an employer is not obligated to bargain over the effects of that decision either.
**********
The Covid-19 Minefield
The Covid-driven legislation has created another layer of regulation of the labor management process, especially the Families First Coronavirus Response Act (FFCRA). A federal court recently struck down portions of the FFCRA regulations related to the two types of leave allowed for in the act.  Now that schools are "resuming" across the country, school and childcare issues are further complicating an employees eligibility for leave under the FFCRA.
Lawsuits aimed at employers are arising from pandemic-related issues. Among the key areas for exposure are:
Failure to safeguard the workplace
Failure to properly pay employees
Failure to accommodate high-risk workers
Failure to comply with the Families First Coronavirus Response Act (FFCRA)
Failure to properly conduct layoffs/reinstatements
Another looming issue is whether or not asking employees to sign waivers against suing the companies for Covid-19 related illnesses is legitimate. Many lawyers claim such waivers will be unenforceable, and California last year passed a law prohibiting employers from requiring employees or job applicants to sign away their right to pursue legal claims or benefits under state law. Several employees have been fired for refusing to sign "Covid" waivers.
**********
Laboring Toward 2020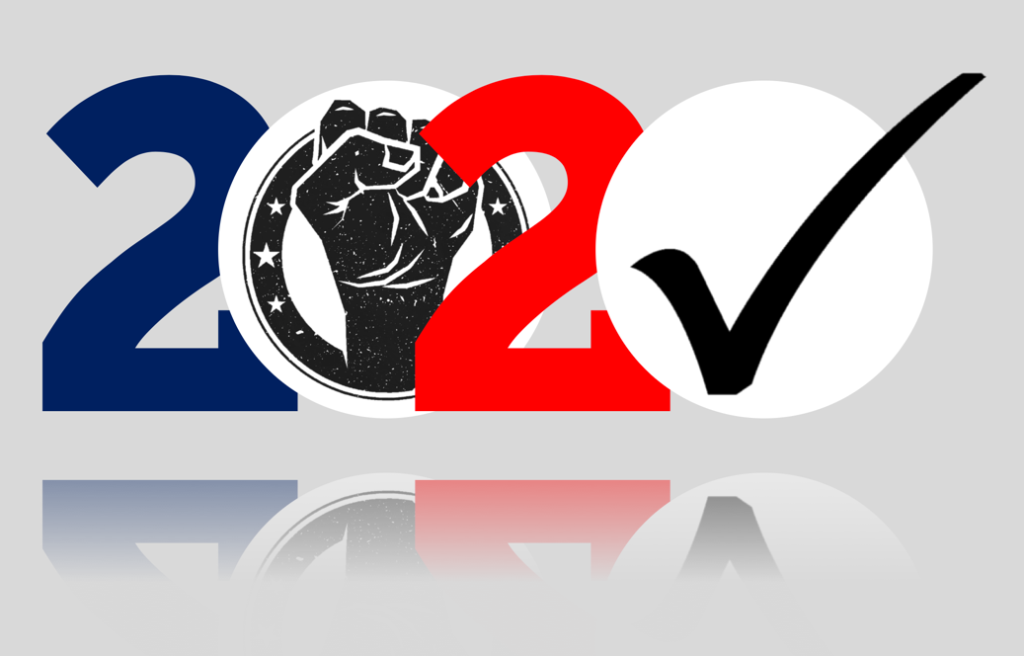 Unions may develop heartburn this election season. Typically backing the Democrat party as the "friend of labor," ten times more manufacturing jobs were added during the first 21 months of the Trump administration compared to the last 21 months of the Obama/Biden administration, leaving labor realists in a predicament. Biden's commitment to the Green New Deal would strip another 200,000 jobs from the energy sector.
Although Trump did secure the backing of the National Association of Police Organizations, the Teamsters and the Pipefitters became the latest of the larger unions to endorse Biden, seemingly willing to cut off their noses to spite their faces.
**********
Tech/Media Unions
Staffers at Hearst magazine have officially voted to secure union representation from the Writers Guild of America East. The WGAE bargaining unit will be composed of 500 employees from across Hearst Magazine's 25 digital and print brands.
**********
Union Corruption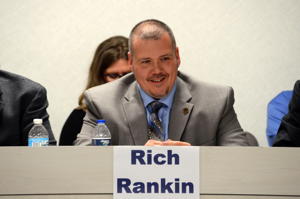 UAW Regional Director Richard Rankin resigned this month after allegations of "sexual and sex-based harassment and retaliation."
At SEIU, the degree to which sexual misconduct allegations have been swept under the rug continues to surface. In addition, sexual misconduct 'whistle blowers' can expect to be retaliated against.
The NLRB has filed a complaint against Teamsters Local 175 for imposing a discriminatory pay scheme at a rehab and care facility in West Virginia. In Long Island, NY, an ex-Teamster official has pleaded guilty to soliciting and receiving bribes from the union's health plan administrator.
And lastly, despite clear evidence that AFSCME forged a worker's signature, the court continues to dismiss her case and deny her restitution, according to the National Legal and Policy Center.
**********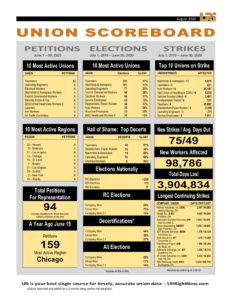 SCORE BOARD 
Who are the winners (and losers) of the labor movement? Don't guess, just check the LRI Scoreboard
View this month's scoreboard (archives also located here).
Download a PDF of this month's scoreboard
**********
Gig Economy
Early this month, a California judge gave Uber and Lyft a ten day window to reclassify their gig economy drivers as employees. In response, both companies threatened to suspend operations in California if forced to transition to full-time employment of drivers in such a short time frame.
After filing an appeal, a California appeals court extended the length of time that both companies have to make the changes. Currently, the time frame is indefinite.
DoorDash is also on the hook in California as District Attorney Chesa Boudin pushes the company to reclassify its drivers as employees. Boudin has already filed a lawsuit and now asks for an injunction from the court.
A similar fight may be brewing in Pennsylvania after a Supreme Court judge ruled that an Uber driver there was not self-employed and thus, qualified for unemployment benefits. This ruling is a reversal of a suit originally filed five years ago.
**********
Healthcare
After striking last month, nurses at HCA Healthcare have now received the go-ahead for a union election. Ballots were mailed out to HCA Healthcare Mission Health system in Asheville, NC on August 18th. The NLRB will determine the results of the secret ballot election on September 16. Mission Health is a seven-hospital health system with more than 12,000 employees.
Unionization efforts among healthcare workers found success elsewhere this month as well, as 700 nurses at West Penn Hospital in Bloomfield, IL voted to unionize.
**********
Logistics/Manufacturing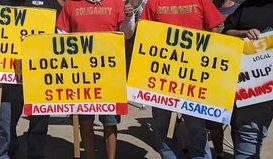 After being on strike for over 9 months, Asarco employees in Arizona are heading back to work. This comes after a June NLRB decision in favor of the unions, who argued that Asarco was not bargaining in good faith.
The biggest takeaway from this strike is the reminder that there is a difference in responsibility, on the employer's end, based on whether or not the strike is determined to be economically based or unfair labor practice based. When striking workers are considered "unfair labor practice strikers," they are protected from permanent replacement. The company has a duty to reinstate the striking workers.
More details on the NLRB's "Right to Strike" and employer responsibility here.
**********
Retail
As of last week, more than 13,802 U.S. brick and mortar stores have closed in 2020. This number is already significantly higher than the 9,879 stores that closed in 2019 and the 5,700 stores that closed in 2018.
While the shift from brick and mortar to online stores has been in transition for years, the coronavirus pandemic has indeed played its part this year. The common denominator amongst all the store closures is high debt and low cash flow.
Click here for a comprehensive list of store closures, from Bath & Body Works to GNC.
**********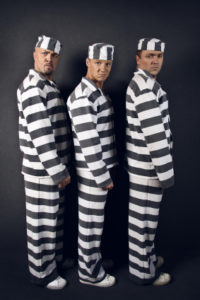 Sticky Fingers
Current charges or sentences of embezzling union officials:
Sean Clark - SPEA:  $83,000
Linda & Jennifer Rogers - AFSCME:  $40,000
Misty Fain - LIUNA:  $50,000
Tony Westly - OPCMIA:  $100,000
Matthew Cuomo - AFGE:  $500
Karen Pierce - UA:  undisclosed
John Ulrich - IBT:  $55,000
Sandra King - FPS:  $57,000
http://nlpc.org/index.php?q=union-corruption-update
**********
Labor Relations INK is published semi-weekly and is edited by Labor Relations Institute, Inc. Feel free to pass this newsletter on to anyone you think might enjoy it.
New subscribers can sign up by visiting: http://lrionline.com/free-stuff/newsletter-signup/
If you use content from this newsletter please attribute it to Labor Relations Institute and include our website address: http://www.LRIonline.com
Contributing editors for this issue: Phillip Wilson, Greg Kittinger, and Meghan Jones
You are receiving this email because you subscribed to receive our labor relations newsletters and updates. You can manage your email preferences by clicking the link at the bottom of any of our email communications.
NOTE: if you are using older versions of Internet Explorer, read the text version, as the html may not load properly. We recommend upgrading to the latest version.