In this issue:
Joint Employer Status
Between A Rock And A Hard Place
Do As I Say, Not As I Do
Another Merger To Save A Union
SEIU Watch, Insight, Sticky Fingers, Scoreboard and more…
The bottom of each story contains a link to the individual post on our site.
**********
Labor Relations Insight
by Phil Wilson
Blacklisting and The Offer You Can't Refuse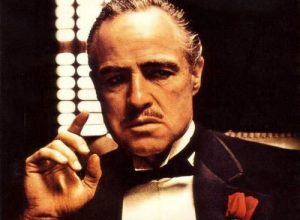 Don Vito Corleone famously suggested the way you get a guy to do what you want is to, "make him an offer he can't refuse." This week the Department of Labor finally issued its rules for enforcing the "blacklisting" regulation. And unions are ready to use the new regulation to take a page out of the Corleone playbook.
The Obama administration is heading into the home stretch and pushing to get as many labor rulings and regulations out the door as possible. If your company is a government contractor, the blacklisting rule is probably the most significant one of the year.
Originally proposed by Executive Order in 2014, the rule gives the DOL the power to discourage and even bar a federal agency from contracting with a company that has a record of serious labor and employment problems. On its face that doesn't sound like a big deal. Of course the devil is in the details and this thing has some pretty devilish details.
Three of the more troubling aspects of the regulation are the following:
1. Taking a page out of the NLRB's handbook, the new regulations prohibit contractors from requiring pre-dispute arbitration for many employment law claims. This is another attack on arbitration agreements and probably impacts the vast majority of contractors.
2. The rule requires reporting of, "any administrative merits determinations, arbitral awards and decisions, or judgment," under 14 different statutes, including the NLRA. The NLRB General Counsel has already made clear that once the NLRB issues a complaint (which happens before any fact finding by a neutral decision-maker) they will report that to the DOL. This is a huge weapon for unions, who can count on the NLRB to issue complaints on flimsy cases.
3. The "helpful citizen" provision opens up a complaint process where so-called helpful citizens (read: unions) can alert the DOL and federal agencies about supposed bad actors. Companies are used to unions complaining about them, but this potential threat to the contracting relationship is much more serious than some Astro-Turf protest.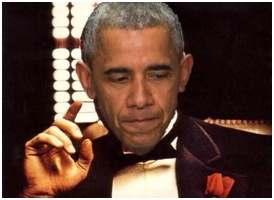 A federal contractor with a horrible safety record or a series of unlawful terminations deserves punishment. That's what the labor laws are supposed to do in the first place. But here is the problem. This rule is not about barring companies proven to have serious labor issues. It allows companies to be debarred because of agency-level complaints. Wait till you see what unions - hand in hand with the NLRB General Counsel's office - will do with this new toy.
As mentioned earlier, the GC has already said once the NLRB issues a complaint, it will be reported to the DOL. These cases can stay open for years. Therefore they remain on your record for years (the new regulation ends up with a 3-year "look back" period). And unions rarely just file one unfair labor practice charge. So you'll have a pile of charges on your record.
The General Counsel gets to decide whether to issue complaint. They can issue a complaint based on very little evidence. That is fine. It is how these cases get in front of a fact-finder. But the fact that a complaint has issued is in no way proof that an employer actually did anything wrong. So for literally years an employer is faced with the prospect of having a black mark (or a bunch of black marks) on its record with no chance to prove they didn't do anything wrong. And under this new rule that can be the difference between getting a contract or not.
Another problem with the rule is it encourages the agencies to drag their feet. One of the main justifications for this rule is that the current laws don't have strong enough penalties. You hear story after story about how long it takes to get anything through the DOL or NLRB. Well, that is very much in control of the agencies. This regulation basically rewards the agencies for stalling serious cases.
Which brings us back to the offer you can't refuse. An employer faced with this situation is between the rock and hard place. They either settle out the charges (that gets them off the naughty list) or make some deal with the union to withdraw them. And unions like this situation just fine. It gives them a lot of leverage, even in cases that are completely fabricated.
The risk to an employer is huge. In addition to the risk of losing a contract it's also another pseudo-official way to trash a company's brand. Many companies will end up settling cases that should go to trial, just encouraging unions to file more baseless charges.
There will inevitably be a legal challenge to this rule and there should be. It is one thing to debar a company who has lost a trial or faced a final judgment of violating labor laws. It is another thing entirely to do it based on nothing more than a bunch of (often flimsy) allegations.
This rule isn't just bad for companies. It is terrible for workers (who, after all, are the ones who lose their job if their company loses a government contract). It is also terrible for taxpayers, who will end up footing the bill for all this additional red tape and increased costs.
The only ones who win? Unions and the plaintiff's bar. But judging from the steady stream of regulations and decisions lately it's easy to see they've already mastered the art of making offers that can't be refused
**********
Union Bailout Update
Decertification activities are one of the most tricky business maneuvers to pull off properly. The employees risk the wrath of the union, while the employer risks the wrath of the NLRB, and can't initiate or provide aid other than to answer questions the employees may ask about the logistics and timing of the process. A turn of phrase can make or break the effort. Case in point: a recent decertification petition was overturned this month due to a simple slip up by a couple of supervisors. The pair asked the employees how many signatures they had acquired on their petition, and upon hearing the answer, told the employees to "go out and get more signatures" instead of just providing the facts about what percentage of employees must sign the petition to make it valid.
Purchasing a business with unionized employees just became a bit more complex, as the NLRB went out of its way to redefine how a "perfectly clear successor" is determined, limiting the ability of the purchaser to make changes to the terms and conditions of the employees. If this is an area that interests you, be sure to read this article for the details.
The board continues to chip away at noncompete agreements. In its recent Minteq International, Inc., decision, the board General Counsel found that two common provisions in an agreement interfered with employees' rights in violation of Section 8(a)(1) of the NLRA. If you use noncompetes, be sure to read the details.
As reinforced in the preceding paragraph, the NLRB currently interprets the law to suit its pro-labor agenda. An additional case regarding management-rights clauses reiterates this tendency. The board latched onto the phrase "required specificity" to rule in Graymont PA, Inc. that the company committed an unfair labor practice when it instituted new policies without bargaining with the union. Operating under the assumption that it had the unilateral right to do so via its management-rights clause, the company even sat down with the union to discuss the policies (after notifying the union it was not obligated to do so), and made several union-suggested changes before implementation. However, after implemented, the union filed a complaint, which the board upheld. In a footnote to the decision, the Board dismissed any claim that the "right to adopt and enforce rules," reserved by the employer in the management-rights clause, had the required specificity to establish a clear and unmistakable waiver by the union.
The attack against mandatory class action waivers just received another blow, this time from the 9th Circuit. The first such appeals court ruling could have been seen as an anomaly (the 7th Circuit), but 9th Circuit covers a vast territory (California, Washington, Arizona, Nevada, Oregon, Hawaii, Idaho, Montana, and Alaska) and could indicate momentum against such waivers.
The usurpation of proper legislative authority by "executive order" comes not only at the pen of the President, but by lesser potentates as well. New York mayor Bill De Blasio signed an order forcing neutrality agreements on any retailers and food service employers participating in "city development projects."  The mayor is basically telling these employers, if you want to do business here, leave your First Amendment rights at the door.
**********
Joint Employer Status
We reported earlier on Microsoft's attempt to fight off a joint employer investigation. In July the NLRB denied Microsoft's petition to revoke the board's petition. The tenuous vehicle used to attempt to force the joint employer connection in the Microsoft case was a corporate social responsibility policy. The board struck again in Miller Anderson, Inc.
In a related offshoot to the joint employer question, Subway decided to partner with the DOL in a move to improve FLSA compliance among Subway franchisees. Although the agreement does not address joint employer, it remains to be seen how such an alliance may impact the joint employer status under scrutiny of the NLRB.
**********
Between A Rock And A Hard Place

In a vivid example of one of the risks associated with union membership, employees of the State of Illinois may face a choice between complying with an AFSCME-called strike, with the potential loss of up to $8000 per month in wages and benefits, or be fined $5000 by the union for crossing the picket line. In an uncharacteristic move, the States website instructs workers how to opt out of the union and acquire fair share payer status, thereby being allowed to work without fear of union retaliation.
**********
Do As I Say, Not As I Do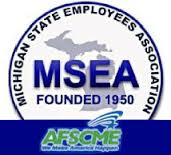 What makes people believe in unions? "Unions protect the rights of working Americans," is a typical response. But what about when they don't?
Earlier this month, the NLRB ruled that one union violated federal labor law in the "actions it took against its own employees" who are, in fact, members of another union. The Michigan State Employees Association (MSEA) is being held accountable for "illegal firings and discipline and refusals to turn over information" to the Central Office Staff Association (COSA). COSA is the union that represents MSEA employees.
The United Food and Commercial Workers (UFCW) has been on the front lines of the Fight for $15 movement, spending members' dues money on the Fight for $15 movement since the beginning. However, in recent contract negotiations with Kroger, UFCW agreed to set starting wages for union members at $8.50, with the potential rise to $13.90 for "seasoned employees."
And let's not forget what happened in California. After fueling and funding the discussion of a $15 minimum wage for years now, Big Labor struck a deal to exempt unionized labor from L.A.'s recently passed minimum wage ordinance. So now "unionized employees at the Sheraton Universal Hotel earn only $10 an hour, while their non-unionized counterparts next door at Hilton earn $15.37—the city's minimum wage for hotel workers."
Click here for a short video on this topic.
It's not out of the norm for unions to force the use of unionized labor. Sometimes it's just that—force. IBEW Local 98 is currently under investigation for the use of intimidation tactics to force companies into hiring their electricians.
**********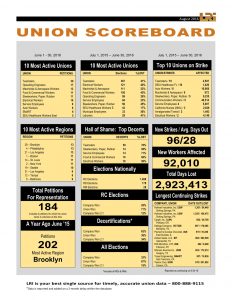 SCORE BOARD
Who are the winners (and losers) of the labor movement? Don't guess, just check the LRI Scoreboard
View this month's scoreboard (archives also located here).
Download a PDF of this month's scoreboard
**********
Another Merger To Save A Union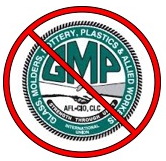 The Glass Molders, Pottery, Plastics, & Allied Workers International Union (GMP), a union with a history reaching back 175 years, has found that a merger with the United Steelworkers (USW) "will give the GMP the strength, resources and ability to continue to serve its membership throughout this century and hopefully well beyond."
Last year, union leadership stated that without a merger, diminishing membership numbers "would require an immediate and dramatic dues increase," and even then, "any downturn in our major industries or another recession could easily devastate" the union.
The GMP was already an amalgam of unions formed by various mergers over the years, with a current membership of only about 25,000 members, while the USW currently boasts a membership of about 850,000.
**********
National Employee Freedom Week

Last week (Sun., Aug 14 through Sat., Aug 20) was touted as National Employee Freedom Week. The project was spearheaded by the Nevada Policy Research Institute and the Association of American Educators, and is described as a "national effort to inform union employees about the freedoms they have to opt out of union membership." About 100 national and state organizations participated in the effort.
**********
SEIU Watch
Mary Kay Henry, SEIU International President, has been busy. Earlier this month, she placed local 73 under a trusteeship and removed two principal leaders from office. Then just last week at the National Fight for $15 convention she was protested against for her refusal to allow SEIU organizers to join SEIU's staff union. Not only that, but many SEIU employees don't even make $15 an hour. Click here to see a video of the protest.
Governor of Illinois, Bruce Rauner, vetoes two SEIU-sponsored bills this month. The first bill, Senate Bill 2536, would have instituted a required yearly training for child care providers who fall under the Child Care Assistance Program. The second would have done the same except with the focus being on home health care providers and personal assistants for people with disabilities. Both bills are believed to have been an attempt for SEIU to use these trainings as recruitment opportunities…and all of it would have been funded by the taxpayers.
Late last month, AFSCME approved a resolution to explore a full-blown merger with SEIU. This is the beginning of what could be two of the largest unions in the country combining forces.
*********
Alt-Labor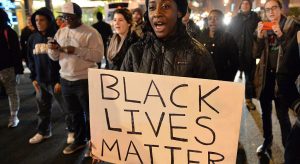 Unions really began embracing their alt-labor organizing approach back in 2012. Groups like Our Walmart and Fight for $15 are the most well-known today. While they continue to claim to be a grassroots effort, began out of the sheer desire of working people to demand more, they weren't. Unions provided the organization and funding. Now they are moving out of the workplace and into the community (e.g. Black Lives Matter) protesting things like police brutality, racial injustice, and the cyclical cycles of poverty. And now that the veil has been removed, unions are less concerned with covering up their association.
Take the Future Fighters for example. This group of young workers began out of the Service Employees Healthcare Illinois-Indiana. If you're attending a Black Lives Matter rally or Fight for $15 protest these days, you're likely to run across them. It helps to realize that where unions are strong (especially those who front such groups, like the SEIU), the movements are likely to be strong as well. Case in point, Black Lives Matter is really wimpy in Detroit (as is SEIU), but really well-oiled in Chicago and Milwaukee, where chaos has been prevalent.
On the Fight for $15 front specifically, the Cleveland city council rejected a $15 minimum wage earlier this month, but supporters made it very clear that they won't back down. At the end of the meeting, members of Rise Up Cleveland, another alt-labor group backed by SEIU, "filed out of council chambers, chanting, 'See you in November!'"
A similar situation occurred in Minneapolis after a city council meeting voted to reject a move toward a $15 minimum wage. Except this time, dozens of members of Neighborhoods Organizing for Change, successfully shut down the hearing altogether. A few weeks later, Judge Susan Robiner of Hennepin County overruled the city council's decision and ordered a $15 minimum wage question to be put on the ballot in November.
Click here for a run-down of Fight for $15's political path.
**********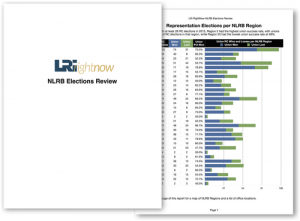 LRI RightNow Mid Year Elections Review
In case you missed it, we recently released our informative Mid Year Elections Review report.  It's not too late to secure a copy!
**********
Union Pension Woes
The New York State Teamsters Conference Pension and Retirement Fund is expected to file an application today to reduce benefits under the Multiemployer Pension Reform Act of 2014. According to the last 5500 filing in 2014, this plan was 46.5% funded. In a letter on February 5th to the plan's 34,639 participants, fund trustees estimated that the plan will go insolvent within the next 19 years.
The Teamsters application to the Treasury Department follows two other applications submitted by the Bricklayers and Allied Craftsworkers Locals 5 and 7.
Meanwhile, Congress is considering legislation that would use taxpayer dollars to bail out the "overpromised, underfunded pension plan of the United Mine Workers of America." This article gives a great synopsis of why that's a terrible idea. Here's a quick quote:
"Such an unprecedented move would send the message that Congress will stand behind sending trillions of dollars in overpromised, underfunded public and private pension obligations across the country."
There are a total of more than 1,300 multiemployer pension plans across the country, the majority of them won't be able to keep the promises they've made. To bail out all private unions would cost $600 billion.
The Teamsters Central States fund is one of the most well-known on this front. Click here to learn more about how they got to where they are.
**********
Unions on the Campaign Trail
One of the reasons Tim Kaine was such an interesting pick as running mate for Hillary Clinton was his stance on right-to-work laws. As Governor of Virginia, Kaine supported his state's decision to establish right-to-work. Apparently now Hillary has clarified that while Kaine supports the States' right to choose, he opposes the establishment of right-to-work on the federal level.
This was a necessary clarification for the Clinton campaign as Hillary looks to bring home the union vote. It's not a hard get when you look at the history. Here's a fun fact:
"40 percent of union members vote Republican, but 90 percent of union money goes to Democrats."
And another:
"Labor unions donated nearly a half-billion dollars to Democrats and left-wing causes from 2012 to 2014."
Find more interesting tidbits here.
**********
Whistlin' Dixie
The UAW just won't back down when it comes to the Nissan plant in Canton, Mississippi. After years of no success attempting to organize that plant, the Auto Workers are teaming up with allies in Europe, specifically the French government—who is Nissan's largest shareholder. One French parliamentarian is expected to visit the plant himself in order to "persuade" Nissan to support unionization at the plant.
A little further north in Kentucky, the Steelworkers are working on getting employees at Pilkington North America's Versailles plant to sign enough cards expressing their desire to be represented to qualify for an official election.
Daimler AG, the German company responsible for the Mercedes-Benz, broke ground late last month on their $500 million plan in Charleston, South Carolina. Daimler seems to be pretty set on avoiding union intervention at this shop, which is expected to be operational by 2020.
**********
Right-to-Work
Unions don't like right-to-work laws, but most still accept it as the law of the land once it's passed. Apparently that's not the case in Wisconsin. Attorney General, Brad Schimel, has had to remind unions of that fact twice this month. This comes after unions in the state filed an appeal of the right-to-work decision, saying that it violated the Fifth Amendment of the United States. Right-to-work law will remain in effect in the state until the appeals court issues a ruling.
Big labor is finding a little more success in West Virginia where a temporary injunction was issued blocking the recently passed right-to-work law. The injunction was filed by ten unions and the AFL-CIO.
**********
Labor Around the World
The full economic effects of Brexit remain to be seen. But as many countries continue to sort through how they'll deal with it, Scotland has a plan in place that unions jumped behind to support. If you're wondering why, the plan involves accelerating planned capital projects. In other words, taking on perilous levels of debt to build public works, for which the unions provide labor. Economists are concerned about the risk of accelerating the debt while future revenue commitments remain uncertain.
The three main Eurostar railway unions are in the midst of industrial action against the railways with five big strikes.  One company representative, Chris Grayling, said: "I'm very disappointed that unions keep on calling strike action over what always appear to be pretty minor matters, not to do with passengers, not to do with jobs."
The Government of India has passed two historic pieces of legislation that deal with the exploitation of child labor and increase maternity benefits for working women.
The Detroit Three began their contract talks with Canadian auto workers earlier this month. Unifor President, Jerry Dias, expects to remain firm on one point: no deals without a commitment for continued work in Canadian plants.
**********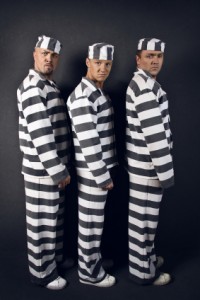 Sticky Fingers
Current charges or sentences of embezzling union officials:
Devon Madray – SPFPA:  $20,000
Joan Dutton & Tatia Clark – USW:  $15,935
Michael Schofield – BMWE:  $31,850
http://nlpc.org/index.php?q=union-corruption-update
**********
Labor Relations INK is published semi-weekly and is edited by Labor Relations Institute, Inc. Feel free to pass this newsletter on to anyone you think might enjoy it. New subscribers can sign up by visiting:
https://lrionline.com/free-stuff/newsletter-signup/
If you use content from this newsletter please attribute it to Labor Relations Institute and include our website address:
Contributing editors for this issue: Phillip Wilson, Greg Kittinger, and Meghan Jones
You are receiving this email because you subscribed to receive our labor relations newsletters and updates. You can manage your email preferences by clicking the link at the bottom of any of our email communications.
NOTE: if you are using older versions of Internet Explorer, read the text version, as the html may not load properly. We recommend upgrading to the latest version.