In this issue:
UFCW Reveals Strategy for 2017
Union Leaders & Money - A Bad Combination
No Opting Out Allowed
Taxpayers Pickpocketed By Unions
Sticky Fingers, SEIU Watch, Insight and more…
The bottom of each story contains a link to the individual post on our site.
**********
Labor Relations Insight
by Phil Wilson
My 10 Top Takeaways from CUE

I am flying back today from the 40th anniversary CUE conference. If you aren't a member of CUE you are really missing out. It is simply the best conference around for people focused on creating positive workplaces. I enjoyed presenting on two panels around the future of work. And today I had the honor of teaching some incredible leaders the ins and outs of Approachable Leadership.
The two panels on the future of work (and the future of unions) were thought-provoking for both the audience and the panelists. I don't know what it felt like as the world shifted from an agricultural-based economy to an industrial one, but I think we're all about to find out. The intersection of artificial intelligence, machine learning, and augmented reality (not to mention robots and autonomous vehicles) feel ready to shift workplaces (and the world) unlike anything that has happened in my lifetime. The Internet and email seemed big and revolutionary. These new technologies feel much, much bigger.
My 10 top takeaways?
Humans are not going to be replaced (completely) anytime soon. Instead there will be a massive shift in what humans will be called on to do. Most tasks (and I use "tasks" versus "jobs" intentionally) that are repeatable or reasonably easy to learn are very likely to be done by bots, learning machines, and algorithms. These tasks - which can often be monotonous and less engaging - are also likely to be done more efficiently and with higher quality in this new world. The tasks that remain will be ones that humans can do better. Tasks that happen in an uncertain environment or require a lot of independent judgment, empathy, and connection, will remain in the hands of people. Those jobs will require a lot more soft skills (like approachability).
Not everything that can be automated or done by a robot will be. These technologies are often not cheap. Just because a robot can make a bunch of hamburgers at one time doesn't mean it makes financial sense to do it. The job tasks that are at the highest risk are ones that are currently expensive but repeatable (like accounting, law, financial planning, and dare I say many Human Resources tasks).
The shift in jobs will be massively disruptive, requiring learning and adapting at a scale not seen since… I can't think of another example. It may be because I'm living so far on this side of the industrial revolution, but I think this will be much more disruptive than moving from farms to factories and cities. To keep a job (especially one that is valuable) many people will have to rapidly develop completely new skills or dramatically improve skills they already have. Many people will have a hard time making that shift. Those people will suffer and feel left behind. If there is a silver lining it's that I believe these new technologies will be more democratized. People who want to do the hard work of improving their skill set should be able to do it. Perhaps we will figure out a way to help people successfully make the transition but if history is any guide I am guessing we will see a lot more use of technology to protest and disrupt during these shifts (if I'm not depressing you enough check out Tyler Cowen's The Complacent Class and Roy Williams and Michael Drew's book Pendulum).
Unions are not about to rise like a Phoenix from the ashes. Pendulum suggests that as we enter the apex of a "we" cycle (that happens in 2023 - like I said, read the book) union membership should be exploding. That's what happened in the 1940's (the last time we were in this apex of a "we" cycle). But that's not what's happening. Unions may yet steal victory out of the jaws of defeat, and the conditions are certainly ripe for it. However, the same disruptive technologies that are transforming our economy are also short-circuiting the perceived need for unions. This is not good news for companies, however. One of the points I made during the panel discussion is that unions are a lot more predictable than mobs. Unions have a profit motive and support one half of our traditional power structure. Angry mobs don't. It's a major threat to stability, not just in America but throughout the world.
All is not gloom and doom. One of the things I love most about CUE is seeing all the innovative work employee relations pros around the country are doing to make their companies great places to work and - be human (that's why I agree with China Gorman). There is a real glass half-full story to tell about how companies are using data to connect deeply with each other, identify problems early, and help employees achieve their goals (at work and in life). I believe the future of the workplace is in good hands as I look around the quality of people thinking and working in this space.
Connection is the killer app. It was suggested to start a drinking game where people take a drink every time I say the word "connection" (others suggested a better game would be drinking every time Zev Eigen says a word you have to look up in the dictionary – either one would test your bladder if not your liver). Either way, the importance of connection is only going to grow. It will be the key differentiator for organizations, especially since this is one thing machines won't be good at. Companies that do the best job of delivering connection will attract and retain the best talent. Those that don't will be in trouble.
Speaking of connections, if you are putting on an event and want to blow your folks away, invite Greg Hawks to speak and emcee. Just do it. You won't regret it.
Don't leave your new boss stranded at the networking event. She won't let you forget it.
Read all the emails leading up to the event. Who knows when you might be called up on stage?
People will do the craziest things at work. No, crazier than that. Even crazier. Just stop guessing.
I am so appreciative of the time I get to spend with the best labor and positive employee relations pros in the business. Can't wait for the next conference this fall. For those of you who went, what were your key takeaways? Let me know in the comments!
**********
Union Bailout Update
In 2015, T-Mobile established an employee-representative group as a way of securing feedback from front-line employees. The company credited T-Voice, as it called the group, for such changes as free Wi-Fi, mobile phone charging stations, and spa days. The Communication Workers of America (CWA) filed a ULP, and an NLRB judge upheld the charge, claiming the group "unlawfully establishes and maintains a dominated labor organization." T-Mobile President John Legere has blasted the ruling and declared his intent to fight it.
The NLRB struck down another arbitration agreement. This time the board did not rely on D.R. Horton because there was no explicit provision in the agreement that limited class or collective actions.  As the National Law Review article outlines, the agreement was struck down because
1) As drafted, employees would reasonably construe it as limiting or prohibiting them from filing charges with the NLRB; and 2) a confidentiality provision within the agreement that prohibited employees from discussing anything related to arbitration proceedings, even those related to terms and conditions of employment, was overly broad and infringed on employees' rights to discuss such issues under the National Labor Relations Act.
The NLRB and the Teamsters filed suit against a company for selling off driving routes that Teamster drivers formerly handled for the company. The company had been without a ratified contract since 2012.
There are several stories on the employer side of the ledger this month.
First up, an NLRB judge in Las Vegas ruled that a manager did not conduct unlawful surveillance when he checked a laid-off employee's Facebook page. The employee was not hired back because she had posted "horrible things" about the company.
In March, President Trump repealed the Obama blacklisting rule affecting federal contractors.
The House has proposed a new bill that would change FLSA options re: overtime for non-exempt employees.  Under the current FLSA, employees cannot be offered comp time in lieu of overtime. The Working Families Flexibility Act of 2017 would change that, allowing one and one half hours of comp time for each hour of overtime worked, with the employee allowed to choose between pay or time.
The Texas senate is backing two labor-related bills, one requiring parental consent before a minor can join a union, and the other elimination the state's paycheck deduction collection of dues from most state employees. Police, fire and emergency responders would be exempt.
**********
UFCW Reveals Strategy for 2017
In March, the UFCW International Executive Board and Advisory Committee sent a letter to all board and committee members outlining the union's goals and plans for 2017 in significant detail.  Download the document here for the full details.
As this circulates, other unions may develop similar strategies, so this may be a document worth reviewing even if you're not concerned with the UFCW.  Here are the highlights:
"Work For Less" language. Anticipate seeing this language (referring to Right to Work states) over the next few months - they will be holding a number of workshops and events to emphasize this theme.
"Value" language. This is another key theme. We've been beating this drum for a long time - people just don't see the value of unions, which is why they are struggling so hard to add members. We believe they are making a huge mistake by focusing on pay, because they really don't deliver better wages, especially in new contracts.
More organizing. The goal is 2-3 organizing campaigns per local by July 1. If they meet that goal (big if…) that means 2,000 to 3,000 organizing campaigns. That is an exponential increase in organizing.
Growing through bargaining. Another goal is to increase membership 2-3 percent through bargaining (adding people to already existing units through contract negotiations). Anticipate this request and consider how it impacts your bargaining strategy (i.e. inoculating other units, what you might get in exchange, etc.)
More local presence. They are encouraging locals to hold more local events for members and in the community. The express idea here is to get more exposure for more organizing.
**********
Union Leaders & Money - A Bad Combination
Five years ago, the Boilermakers union was called out for its lavish spending on leadership salaries and expenses. In response, the union made a big show of cutting the fluff. And a show was all it was. As reported by the Kansas City Star, in the five years since, the union has quickly gone back to their old ways of
six-figure salaries for officers and their relatives. Fine dining, stays in posh hotels and expensive hunting retreats. Cars as parting gifts for retired employees, and hundreds of thousands spent on promotional events and videos. All while membership continues its downward spiral and the pension fund struggles to stay afloat.
Let us put some numbers to it. The salaries and expenses of President Newton B. Jones and his top 6 officials total more than $3.5 million. Additionally, Jones' wife, brother, and son are on the payroll as well.
In another recent example of union leadership's misappropriation of union money, we give you Rome Aloise, international vice president of the Teamsters. Aloise made $300,000 last year. And yet, he's seeking donations from membership to pay for his defense in a corruption probe. Nice try, Aloise.
Last we have President of CWA Local 1039, Lionel Leach. Leach has recently stepped down from his position due to the commencement of an investigation into a missing $250,000 from the Local's coffers.
**********
No Opting Out Allowed
Unions spend millions of dollars each year on politics - no surprise there. As the National Institute for Labor Relations Research (NILRR) reported, Big Labor spent $1.7 billion in the 2016 election season. What is troubling is where unions secure the money it spends on politics.  According to Mark Mix of the National Right to Work Committee, $1.3 billion came from general treasury funds. This is where union dues goes upon being siphoned from employee paychecks.
In over half of all states now, union members are supposedly able to "opt-out" of paying any fees to the union for anything except representational activities on their behalf. In reality, all of their "fees" for such work go into the general pot, and the union spends it as it sees fit, even if against the political wishes of those fee payers.
This short article uses the AFSCME LM-2 recently filed to demonstrate how unions blur the lines between political and representational activities.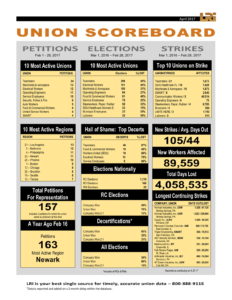 **********
SCORE BOARD
Who are the winners (and losers) of the labor movement? Don't guess, just check the LRI Scoreboard
View this month's scoreboard (archives also located here).
Download a PDF of this month's scoreboard
**********
Taxpayers Pickpocketed By Unions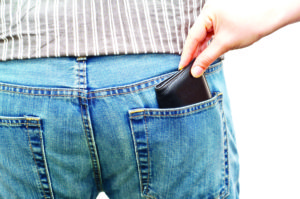 As bad as it is that employees of unionized companies are lied to about the money that is forced out of their paychecks and into union coffers, equally disgusting is how much non-union U.S. taxpayers pay for union political and representational activities. According to a recent report by the Office of Personnel Management (OPM), government employees working on behalf of unions during work hours (and away from their normal jobs) cost taxpayers $162.5 million in 2014 - up $5 million from 2012.
Another report by the Competitive Enterprise Institute disclosed findings that 700 federal government employees do absolutely no work for which they were hired, and work exclusively for the union. Here's a quick list of some of the agencies identified and the number of workers who spend 100% of their time on union activities:
Department of Veterans Affairs - 346
Social Security Administration - 15
Transportation Department - 26
Agriculture Department - 29
Environmental Protection Agency - 16
Small Business Administration - 2
General Services Administration - 17
Energy Department - 2
Education Department - 3
Labor Department - 17
Commerce Department - 4
Department of Homeland Security - 39
Internal Revenue Service - 200 (now that one hurts…!)
These are only those that have been ferreted out by FOIA requests or disclosed by various agency reports. The actual impact is estimated to be much larger than anyone will ever be able to piece together.
**********
SEIU Watch
As is commonly known, the Fight for $15 started with the Service Employees. However, the facts about how much the union spends on this movement are still pretty interesting. Last year, according to the International's 2016 LM-2, that number was $14 million.
Other revelations brought out by SEIU's LM-2s showed that Dave Regan has spent upwards of $1 million on legal representation over his failed partnership with California Hospital Association. It is bad enough that Regan has been blowing his members money by first, secretly shafting them in his negotiations with their employer; and second, bankrolling the cost to protect himself from secretly shafting his membership.

BUT, he also pays himself more than the international presidents of two of the largest unions in the country. That's right. Regan pays himself more money than Leo Gerard (President of USW) and Dennis Williams (President of UAW). These two internationals have four to six times as many members as Regan's local union in California.
How this guy still has a job is mind blowing.
In other SEIU news, more instances of forgery are coming out against SEIU Michigan. Click here to dive into personal accounts where SEIU forged signatures on union cards and started deducting dues from the paychecks of people who never agreed to be a part of the union.
**********
Walker Keeps Big Labor on their Toes
Scott Walker dealt another blow to Big Labor this month when he signed legislation that "prevents local governments from requiring contractors to hire union labor for publicly funded construction projects." This is a huge move forward for many reasons. And Patrick Semmens, vice president of the National Right to Work Legal Defense Foundation, basically captures it in his recent statement to the Daily Caller:
Project Labor Agreements (PLA) not only drive up the cost of projects because of union featherbedding and inefficient work rules, but they discriminate against the 86 percent of American construction workers who choose not to join a union, by effectively banning companies with nonunion workers from bidding on such contracts.
**********
It's All Academic
The NLRB upheld a regional decision stating that Duquesne University must start recognizing the collective bargaining rights of part-time instructors who voted to unionize in 2012. It doesn't seem like this ruling, however, is going to have much of an actual effect on the actions of Duquesne administration–who wholeheartedly stand by their opinion that the federal labor board has no control over the Catholic university.
A similar situation seems to be playing out at Yale University. However, Yale's argument has more to do with the union's strategy for organizing its workers. The administration is still not convinced that Local 33's micro-unit approach (one that kept 90 percent of the doctoral students out of the vote) was legal.
At Harvard, one group of grad students is working to get another election underway after the failed attempt last year by encouraging the NLRB to overturn the results. This is not unlikely, considering the NLRB's recent leanings when it comes to academic institutions. Most recently, in an unprecedented decision involving George Washington University, the Board held that undergraduate resident advisors are eligible to unionize.
**********
Union Pension Turmoil
The New York State Teamsters Conference pension fund withdrew their application to cut pensions after getting information that hinted their first application would be denied. While this doesn't mean the 5,200 active and retired Teamsters members in New York are in the clear for good, it does mean that their pensions are safe for a few more months.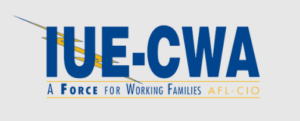 Meanwhile, four more unions filed applications with the U.S. Treasury Department asking permission to cut retirement benefits in order to keep their funds solvent (hopefully). The United Furniture Workers' (merged with IUE-CWA) fund is in the worst shape of the new applicants with projected insolvency expected to take place in the next five years if nothing is done. In total, if all applications are approved, as many as 20,309 union members could see their retirement benefits slashed.
And just in case SEIU-UHW members needed any more reason to decertify their union… here's one. Starting in 2009, SEIU-UHW officials have been making deals with Dignity Health to implement cuts to the pension plan that covers 15,000 workers. When one such worker, Starla Rollins, discovered that the union had been allowing Dignity to underfund members' pension plans (by 1.2 billion as of 2013), she filed a lawsuit. Late last month, that case was heard in front of the Supreme Court. The decision will be published in June.
**********
Labor Around the World
Some may remember that on April 24, 2013, a garment factory complex collapsed in Bangladesh, killing more than 1,130 workers and injuring 2,500. Since then, global clothing companies and U.N. agencies have been working with the Bangladesh government to improve safety standards. One of the main regulations established includes a disclosure agreement. However, at this time, only 17 companies are now meeting the minimum disclosure standards. And only "29 of 72 recently contacted companies are releasing information about how they source their products in Bangladesh."
Jordan saw a 22 percent rise in labor protests in 2016. One report, released by the Phenix Center for Economic and Informatics Studies stated:
The concentrated number of labor protests reflects the deep socioeconomic crisis which Jordan is going through. These are indications of the continuing deterioration of decent work conditions, of low and fluctuating salaries, of the evasion of health insurance and of rising taxes.
In Argentina, the first national strike in 16 months got a bit extreme when security forces started using water cannons and tear gas to control picketers earlier this month.
And in South Africa, nearly 2,000 miners are currently on strike at Barberton Mines Company over a decrease in their monthly bonus payment.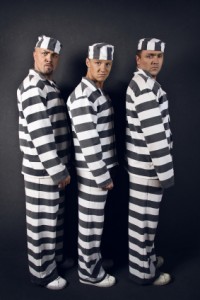 **********
Sticky Fingers
Current charges or sentences of embezzling union officials:
Andrew Thibodeau - IAM:  $70,000
Fenna Saylors - NALC:  $16,647
Casey Cortese - ACT:  $27,000
Monique Tyson - IUPAT:  $20,864
Danae Romero - UISWA:  $900,000
Curtis Dean Lang - United Dairy Workers:  $45,040
Christopher Hayes - FOP:  $70,000
http://nlpc.org/index.php?q=union-corruption-update
**********
Labor Relations INK is published semi-weekly and is edited by Labor Relations Institute, Inc. Feel free to pass this newsletter on to anyone you think might enjoy it.
New subscribers can sign up by visiting: http://lrionline.com/free-stuff/newsletter-signup/
If you use content from this newsletter please attribute it to Labor Relations Institute and include our website address: http://www.LRIonline.com
Contributing editors for this issue: Phillip Wilson, Greg Kittinger, and Meghan Jones
You are receiving this email because you subscribed to receive our labor relations newsletters and updates. You can manage your email preferences by clicking the link at the bottom of any of our email communications.
NOTE: if you are using older versions of Internet Explorer, read the text version, as the html may not load properly. We recommend upgrading to the latest version.