In this issue:
Quarter Mil Salaries for 448 Union Employees Last Year
Decades of Discrimination At This Sheet Metal Local
"Gig Economy" Union Deal Goes Bust
SEIU Watch, Alt-Labor, Sticky Fingers, Scoreboard and more…
The bottom of each story contains a link to the individual post on our site.
**********
Labor Relations Insight
by Phil Wilson
One Year After the Ambush Rule: Why Unions Should Be Worried
The ambush election rule turned one on April 15. We now can look at the true impact of the rule unions wanted so badly to "level the playing field" in union elections. I've looked at the numbers and compared this last year to prior years. The bottom line: the rule's impact has had no impact on what matters most to unions, total petitions and election victories.
When the rule first went into effect the number of union elections spiked nearly 15% over the year prior (while the number of days to an election dropped by 1/3). While many of those elections were in small units, it looked like the rule was going to work exactly how unions hoped it would.
With a full year under our belt it is now clear that the election spike was probably just petitions held back waiting for the new rule. By the end of the full year the number of petitions regressed back to the mean. In fact, this year the total petitions were actually lower than the prior year and about flat over the prior 4 years. Take a look: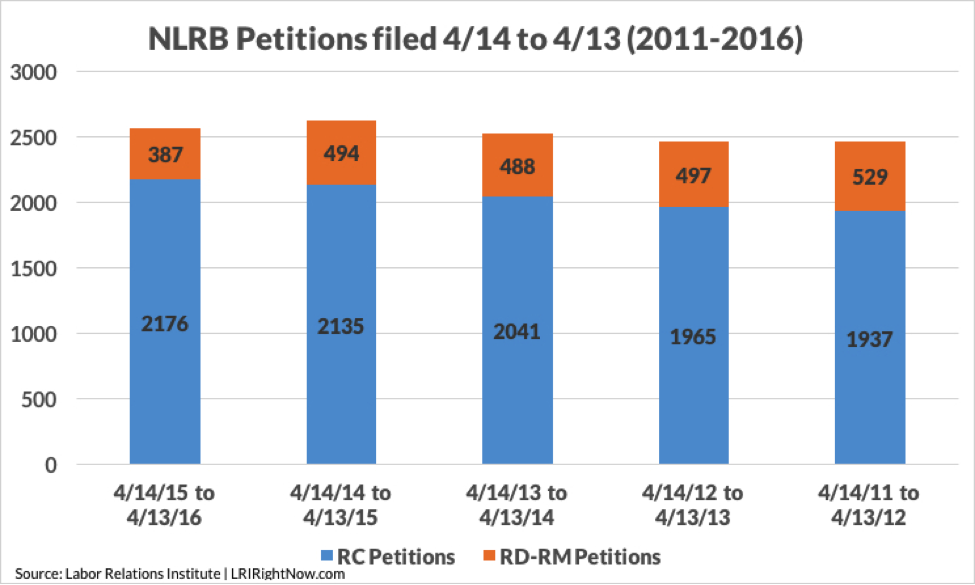 The total number of election in the April to April timeframe dropped by 66 over the prior year. If unions are looking for an ever-so-small silver lining there was a 1.7% increase in RC petitions over last year (36 more than the same period in 2014-2015). But as you can see by looking at the chart, the overall impact on election attempts has been zilch.
What about election victories? The rule cut the average number of days to an election over the April to April period last year to 27 days (the median number of days to an election during that period was 24 days). That is down from around 36 days in prior years – a substantial drop. Historically unions win a higher percentage of shorter elections. However, the impact on union win rates is also surprisingly small:

A seventy percent win rate is nothing to sneeze at, but the fact is unions have seen no improvement in their win percentage even as election periods have dropped by 1/3. Our experience consulting in elections since the rule went into effect (we've handled nearly 100 ambush elections) is the same. We win as much under the new rule as we did under the old. Not to brag, but we didn't have a lot of room to improve.
I am not surprised by either of these results. I never thought the ambush rule was going to dramatically increase the number of petitions or union victories. That's because the ambush rule has no impact on the real problem unions face today: almost nobody is buying what they're selling. Even shrinking the amount of time people have to learn about what unions offer (and the more you know the worse it looks) hasn't moved the needle an inch.
I don't think the news is all bad for unions. Bernie Sanders and Donald Trump (much to the chagrin of unions) have energized huge numbers of people around traditional "union" issues like trade and income disparity. But unions are swirling the drain relying on the traditional union election model. The only thing keeping them afloat today is public sector membership, and even that is wilting on the vine.
Whether unions can reinvent themselves fast enough to survive is a good question. What I can say is that government bailouts don't seem to be the answer.
**********
Union Bailout Update
Activity around the recently imposed Persuader Rule is picking up. The House Education and Workforce Committee lambasted the rule and scheduled hearings, while several groups filed suit. Other Republican lawmakers signed a letter asking the House Appropriations Committee to take action against both the DOL and the NLRB.
It appears the chasm through which the "protected concerted activity" can be run through is widening by the day. A foul-mouthed rant against a client between employees in the restroom now qualifies. In another case, badmouthing the company and one of its owners over the company's two-way radio system is also safe ground for disgruntled workers. In the effort to create the broadest possible interpretation of protected concerted activity, the NLRB continues to defy the courts, especially around class and collective action waivers.
In the independent contractor vs. employee tug-of-war, it seems the courts will likely allow "ties" to go to the NLRB. In a recent decision, using the ten-factor tests set out in FedEx Home Delivery v. NLRB, 563 F.3d 492 (D.C. Cir. 2009), and Corporate Express Delivery Systems v. NLRB, 292 F.3d 777 (D.C. Cir. 2002), the D.C. Circuit Court of Appeals decided that if 5 of the 10 tests indicated employee status, the NLRB would win the argument.
NLRB General Counsel Richard Griffin has issued a list of high-priority issues he demands to be submitted to his office from his Regional Directors, Officers-in-Charge, and Resident Officers. Among the two most important groups of issues (of a total of 24) are included matters that involve General Counsel initiatives or priority areas of the law and labor policy, such as:
the application of Purple Communications, 361 NLRB No. 126 (2014) to electronic systems other than email,
the applicability of Weingarten principles in non-unionized settings,
allegations that "English-only" policies violate the National Labor Relations Act,
whether the misclassification of employees as independent contractors violates the NLRA.
The second group involves matters that involve "difficult legal issues or the absence of clear precedent," and include such issues as:
the rights of contractor employees to have access to the property where they are working to communicate with coworkers or the public,
whether novel forms of disruptive conduct, such as coordinated "shopping," excessive use of loudspeakers, or corporate campaigns, constitute violations of the NLRA,
the need to harmonize the NLRA with local, state or federal statutes or where potential or actual overlapping jurisdiction with other federal agencies exists
If you ever wonder just how "union complicit" the NLRB tends to be, just review the case of Dennis Walsh, a Philadelphia Regional Director. Walsh was the chairman of a labor-funded advocacy group - raising money from many of the very unions he was supposed to investigate - and misled the NLRB ethics officers about his involvement when tapped for the Regional Director job. What happened when the truth was revealed? He had his hand slapped (suspended for 30 days), was forced to resign his position from the group, but then put right back to work "investigating" the unions as before. You can download a PDF of the investigation report here.
In an interesting twist to the ongoing franchise saga, Michigan passed a package of bills designed to protect franchisors from the NLRB. It would be expected that the NLRB will attempt to claim federal law would take precedence over such state action.
In Wisconsin, the squabble over the state's recently passed Right To Work law continues as a Dane County judge declared the law unconstitutional. A stay of ruling has been sought by the state Department of Justice and an appeal will be filed.
**********
Quarter Mil Salaries for 448 Union Employees Last Year
Excluding professional athletes' unions, 448 union officers and employees were paid $250,000 or more last year. Of those union officials, 199 were paid more than $300,000, 55 were paid more than $400,000, and 18 were paid more than $500,000. These figures do not include health and other benefits.
For more details about specific unions, and the list of top 100 paid officials and employees, see this article.

**********
SEIU Watch
It's LM-2 season, which means we get to look at the financial expenditures of labor unions for the previous year. The most compelling bit of information that came from SEIU International's LM-2 was its contribution to "Political Activities" – $27.7 million in all.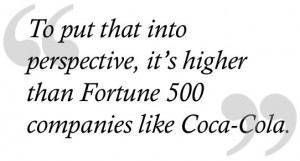 What SEIU-UHW'S revealed was quite interesting as well. Despite losing almost 40% of its membership, SEIU-UHW still made $16.6 million in 2015 (a profit margin of 14%). "To put that into perspective, it's higher than Fortune 500 companies like Coca-Cola."
SEIU lost another election to the National Union of Healthcare Workers. The bargaining unit was 300 workers at Oakland's Hospital and Research Center. 145 votes went to SEIU. 153 to NUHW. 4 voted against representation all together.
SEIU Local 1021 is currently being accused by their members of rigging their February election of officers. Out of the 48,000 ballots that were supposedly sent out, only 3,500 people voted. Apparently there were issues with the computer software that calculates the tallies as well. Click here to watch an interview with one of the Local's leaders who is disturbed with the way the election was conducted.
Connecticut is facing a $250 million shortfall this year and is expected to be in even worse shape next year ($900 million). Meanwhile, the Connecticut State Employees Association, a public union affiliated with SEIU will not budge on renegotiating their benefit packages in order to save jobs. They believe the problem can be solved simply by putting more taxes on the rich, even though Connecticut has some of the highest taxes in the country already.
**********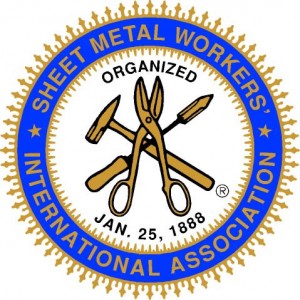 Decades of Discrimination At This Sheet Metal Local
In an EEOC lawsuit going back 45 years, Local 25 of the Sheet Metal Workers' International Association (northern New Jersey area) and its associated apprenticeship school will pay a combined $1.65 million and provide substantial remedial relief in partial settlement of race discrimination claims. The local has demonstrated a decaded-long history of discrimination against African American and Hispanic workers, and this latest settlement was for a 10-year period covering April 1991 through December 2002 (the period prior to April 1991 had already been settled).
**********
Fight for $15
Although it is fairly hidden from the public, those in the world of labor have always understood the end game of the union-funded (particularly by the SEIU) Fight for $15 movement has been about unionization. The SEIU has finally started owning up to the agenda, although it still uses shell organizations to prevent having to file financial documents with the federal government.
It's made even more obvious when unions fight for exemptions from the very minimum wage laws the movement has helped generate!
**********
Union Power Gone Bad
Patrick Santeramo, former president of the Broward Teachers Union, pleaded guilty in federal court to mail fraud on February 12. This came less than one month after he was convicted by a state jury on "various theft, fraud, money laundering, and campaign finance violations." Click here for details of the Santeramo schemes that were a decade in the making.
A former member of IBT Local 82 has been sentenced to a year in prison and ordered to pay roughly $40,000 for extorting local business and fraudulently collecting unemployment benefits. Deamicis, 52, worked with two other Local 82 members to shake down businesses by "threatening to interrupt their business if the entities did not give jobs to unionized members."
**********
Who are the winners (and losers) of the labor movement? Don't guess, just check the LRI Scoreboard
View this month's scoreboard (archives also located here).
Download a PDF of this month's scoreboard
**********
"Gig Economy" Union Deal Goes Bust

It appears that a controversial deal between Airbnb and the SEIU that would have marked the first-ever formal collaboration between a major firm in the "gig economy" and a labor union has fallen apart. Airbnb was poised to encourage vendors who provide services to homeowners on the Airbnb platform to pay their staff at least $15 per hour.
However, SEIU backed down after taking heat from rival union Unite HERE. Most labor and housing activists are troubled by the impact on housing in markets where Airbnb operates. In an interesting plot twist, Andy Stern, former president of the SEIU, was negotiating the deal with SEIU on behalf of Airbnb.
**********
Auto Workers
UAW membership rose 1.3 percent in 2015. This brings their current membership to 408,639, still drastically lower than the 700,000 members they had in 2002. But it's not all good news for the Auto Workers right now.
Fiat Chrysler announced on April 6 that they will lay off 1,300 workers, represented by the UAW, at their plant in Sterling Heights Michigan on July 5. The number of lost jobs represents 41 percent of the assembly plant's current workforce.
In St. Louis, one UAW leader, Vice President Cindy Estrada, has been effectively banned from her membership's Facebook page. This decision was made via a vote by the members and is quite representative of their dislike for the woman. These feelings are understandable and can be pinpointed to the "sellout contract" she made last year that affected 55,000 GM workers.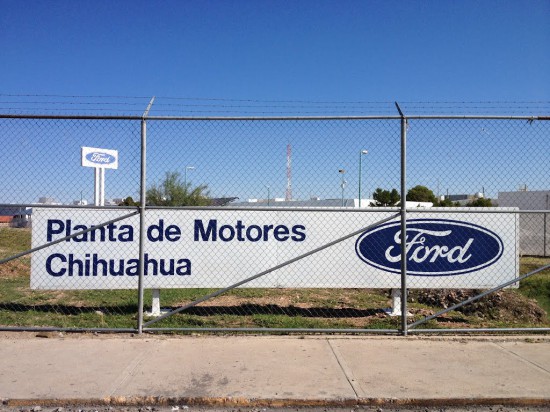 In other bad news for the union, Ford has officially announced that they will be building a new small car plant in Mexico. The Auto Workers are furious; which is interesting considering Ford leadership made it very clear during the Big Three negotiations last year that if the union didn't compromise a little on their financial demands, this move would be inevitable.
**********
Whistlin' Dixie
Remember when the Auto Workers Local 42 organized 164 skilled workers at Volkswagen in December? Remember before that when they lost the bigger election at Volkswagen Chattanooga 626 to 712? And then, even though it's "illegal" to pursue another election at the same location for a year, how they set up an office just down the road and started to pursue a "works council" type of representation?
You have to give it to Local 42 – they are persistent. That's how they pulled off something that no union has done before in the US and changed the organizing game.
But Volkswagen is upset about it and filed a request to review the December election. The NLRB rejected the request. Volkswagen will now appeal that decision.
**********
Labor Around the World
After a month-long strike, the South African Municipal Workers and Pikitup reached an agreement. This is excellent news for the people of Johannesburg, who have dealt with a month's worth of waste accumulation on their streets.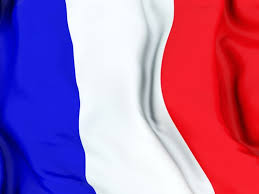 Things have gotten pretty dicey in France since President Francois Hollande and Manuel Valls proposed a reform to the French labor code. The part of the bill that people are taking issue with is the part that makes it easier to lay people off. When put that way, it's easy to think it's a bad thing. However, many believe that, as paradoxical as it sounds, this is a contributing factor to the mass unemployment in France.  Nonetheless, the people of France are upset. Rioting is out of control. Violence is spreading. Arrests are happening. Click here for further detail.
**********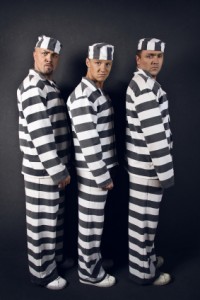 Sticky Fingers
Current charges or sentences of embezzling union officials:
Kenneth Potter - NSO:  $4,130
Charles Burke - UWUA:  $111,000
Therlen Benally - LIUNA:  $1,220
Juan Carlos Recinos - IAIW:  $18,700
Jeffrey Davies - AFGE:  $100,000
Benjamin Stancil - AFGE:  wire fraud
Malkia King and Adrian Lindsay - SEIU:  $25,000