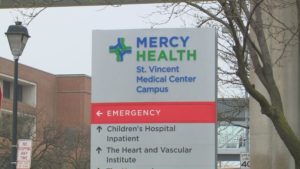 Nurses at the Mercy Health St. Vincent Medical Center in Toledo, Ohio ratified a new three-year contract at the beginning of this month.
The real story here has to do with the lack of support that nurses received from their union, the UAW, during the process, most notably, when the union accepted a contract on behalf of support staff while nurses were still striking. In fact, the union even encouraged support staff to cross the nurses picket line during their six week strike. Hundreds of nurses resigned their membership to UAW Local 2213.
SEIU District 1199 fared better recently as they reached a four-year labor deal covering 1,700 registered nurses and LPN's with Boston Medical Center earlier this month.