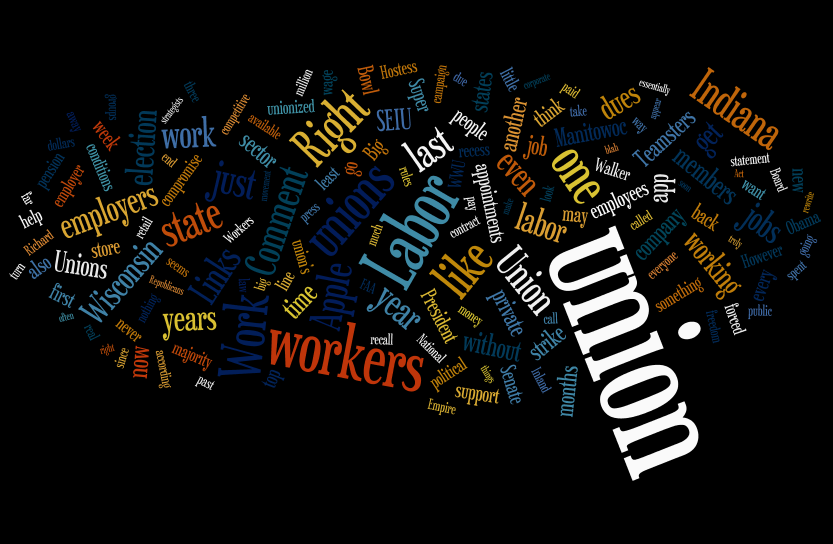 In this issue:
•  Labor Relations Insight by Phillip Wilson: Hell Freezes Over
•   Perspectives on 2011 Labor Stats  
•   Dems Fear Massive Wisconsin Cash Drain
•   Union Hypocrisy Over FAA Compromise
•   The Burdens of Non-Transformational Employment
•  SEIU Watch, Social Media Spotlight, Sticky Fingers and more…
NOTICE:  You can make a PDF of this issue of INK directly from the post.  Click here for instructions on how to do so.
Labor Relations Insight by Phillip Wilson: Hell Freezes Over
While most of the country is experiencing a spring-like winter, I think things might be a little chillier in the underworld. Indiana just became the rust belt's first Right to Work state. I hope the Devil got his new puffy coat before the temperature dropped.
It was only a matter of time, but I don't think we'll have to wait another decade for the next Right to Work state (my home state of Oklahoma was the last one to adopt Right to Work in 2001). I believe at least one more rust belt state will be Right to Work by the end of the year and it is conceivable that half of America will be Right to Work before we begin 2013.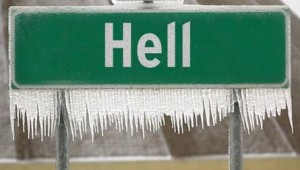 Only a few years ago this turn of events was inconceivable. But even in the face of massive protests and millions of dollars of union opposition (paid for mainly by forced union dues from non-Right to Work states) the arguments in favor of economic freedom are prevailing against the idea of monopoly unionism.
Bottom line: people realize that we can't go back to the 1950's. The states who adopt Right to Work are competing in a "flat" world much better than the ones who don't. They have lower unemployment rates (employment growth in manufacturing is significantly higher in Right to Work states) and higher standards of living. Unions call this a "race to the bottom," but it's hard to explain to someone on the unemployment line in a forced unionism state how the people working in Right to Work states are worse off.
It took a lot of backbone, but the leaders of Indiana know that by being the first Right to Work state in the rust belt they just moved to the front of the line when it comes to wooing new investment and employers to the state. Indiana just became the prettiest girl at the dance as manufacturers both here and abroad look at where to invest in the Midwest. That's why I think there will be more Right to Work states soon. And it couldn't come at a worse time for unions.
Some may look at the big crowds and massive TV ad buys in Wisconsin and Indiana as proof that the union movement remains strong and that its members are mobilized. But here's the problem. Unions do a great job of looking like a movement. But it is often accomplished with sleight of hand.
Unions bus in people from around the state and often from surrounding states to put on a big show. But the majority of those "protesters" are either in paid union positions (and not doing their regular jobs which theoretically are important and help grow the "movement") or are unpaid volunteers hoping to get on the dole. Either way, those are resources that are no longer available to use for purposes like servicing members or helping keep their friends in office. And unions have one very important friend who is heading for a tough election in November and is going to need every dollar and every heartbeat working for his re-election.
Big Labor's political strategists are going to have some tough choices over the next few months. They can't give in on any of these state battles and they have to help Obama. But the resources available are limited and shrinking.
I think the Administration's behavior lately (the "recess without a recess" appointments to the Board, Chairman Pearce's promise to keep his "eye on the prize") is very much intended to buy union support in the presidential election campaign. Unions, on the other hand, are already showing in places like Wisconsin and Indiana that they cannot just stand by while state governments attack their lifeblood of forced union dues.
Will the Administration's strategy pay off? I've been telling everyone who has predicted a mild winter and an early spring to take a deep breath. We've got a couple of more months for Mother Nature to throw us an Arctic Express. The pendulum seems to swing pretty fast these days. Today's round went to the forces of economic freedom and choice. Lately that means another blow for monopoly unionism not far behind. The Devil may get to break out his Bermuda shorts yet.
**********
Union Bailout Update
Senator Rand Paul announced on Monday he was joining the legal challenge of President Obama's "recess without a recess" appointments to the NLRB.  Paul is the first member of the Senate to legally object to the appointments and plans to file a friend-of-the-court brief in support of legal action by the National Federation for Independent Business and the National Right to Work Legal Defense Foundation. The groups are arguing that the NLRB appointments, and Richard Corday's appointment to head the new Consumer Financial Protection Bureau, are unconstitutional.
"With the recent recess appointments, President Obama has circumvented our Constitution and showed complete disregard for the separation of powers," Paul said in a statement Tuesday. "He has demonstrated once again that he is willing to treat the office of the presidency like a dictatorship."
Meanwhile, the House Oversight Committee will begin hearings this week on the effect the President's actions may have on businesses regulated by the NLRB and the CFPB. It is expected that uncertainty surrounding the constitutionality of the appointments will chill business growth.
As we reported in the January 19 issue of INK, the Sharon Block and Richard Griffin were sworn into their positions on the labor board before either passed even the perfunctory stage of the Senate approval process, which includes review of financial disclosures and potential conflicts of interest.  And now we have learned from those documents that Griffin, former general council of the Operating Engineers, will continue to receive pension payments of an undisclosed amount from the union while sitting on the Board.  He will also receive a single lump payment equal to three weeks of his almost $400K union salary.  Is there no one else out there qualified to sit on the Board who is not pulling a check from a union pension fund?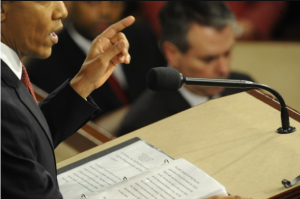 Finally, in a somewhat surreal State of the Union address last week, the President read off the wish list of the billion-dollar gorilla in the room without daring to call it by name.  At the end of a year when labor battles dominated even the mainstream media headlines (Boeing, Scott Walker, Occupy, Chris Christie hates your children) and the start of a year when Obama could lose his job without some serious Big Labor love, the President never once used the words "union" (lowercase) or "labor." The President did refer of course to the "state of the Union" and once to a "unionized" Master Lock plant in (ahem) Wisconsin but beyond that he spoke to his Big Labor benefactors only in top secret code – manufacturer bailouts, infrastructure spending, public school funding, trade protectionism, alternative energy, immigration amnesty, construction jobs, rebuild the middle class, wage disparity, soak the rich, corporate evildoers, blah blah blah.  It's as if the speech pretty much wrote itself after one phone call to Richard Trumka.
And yet some people are just never satisfied. United Electrical Workers political director Chris Townsend groused, "There is little or nothing in this speech to oppose what most employers are doing; cutting jobs, busting unions, slashing wages, liquidating benefits, and running roughshod over workers in every way possible.  As for workers, we are forced to work for a poverty existence at a 'competitive wage' until we tipple into the grave. How inspiring is that?"
**********
Update: Persuader Disclosure Changes
DOL documents appear to point to an August 2012 implementation of new persuader reporting rules.   The changes to the Labor Management Reporting and Disclosure Act will put every employer in the country under a "gag order" by forcing them – under threat of criminal penalty – to report things like money spent on supervisory training, attendance at seminars and even employee opinion surveys.  This proposed rule dramatically limits the so-called "advice" exception and means that most discussions about unions between company managers and their attorney or consultant will be subject to public reporting requirements.
**********
Perspectives on 2011 Labor Stats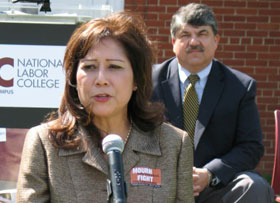 The Bureau of Labor Statistics issued its 2011 Union Members Survey late last week calling the percentage of unionized workers "essentially unchanged" from 2010 to 2011.  11.8% of the American workforce was unionizing in 2011, a new post-WWII low, down slightly from 11.9% in 2010.  The bureau reports 14.8 million union members in 2011 with another 1.5 million working under union contracts as non-members.  Public sector workers were more than five times more likely to be unionized than private sector workers (37% and 6.9% respectively).
The report showed a loss of 61,000 public sector unionized jobs (due to local and state government cutbacks) while unions picked up 110,000 dues payers in the private sector.  Unions gained the most in construction, healthcare, retail, metal production, hospitals and transportation.   The overall percentage fell slightly because the economy added jobs.
That 0.3% swelling of the union ranks was cause enough for AFL-CIO honcho Richard Trumka to celebrate.  "Good union jobs are beginning to come back despite an unprecedented volley of partisan political attacks on workers' rights and the continuing insecurity of our economic crisis."  (At roughly $300 a year in dues revenue from each of the 50,000 newly unionized workers gained last year it will take organized labor about 26 years to recoup the $400M it spent in hard money alone electing Obama in 2008, not to mention his Congressional enablers.)
However Labor Secretary and Head Union Cheerleader Hilda Solis saw the figures a little differently.  "Today the Bureau of Labor Statistics announced that, in 2011, the unionization rate of employed wage and salary workers was 11.8 percent, essentially unchanged from 11.9 percent in 2010.  Among private sector employees, the rate remained at 6.9 percent.  Ensuring that all people have a voice at work and protecting their right to organize and bargain collectively are essential for an America that's built to last, where everyone gets a fair shot, everyone pays his or her fair share and everyone plays by the same rules."
The Heritage Foundation, as one might expect, took something else entirely away from the numbers.  "Union membership has fallen because traditional collective bargaining does not appeal to most workers. Polls show that only one in 10 non-union workers wants to organize. This makes sense: In the competitive private sector, unions can do little to raise their members' pay. Additionally, most workers like their jobs and believe they are on the same side as their employers.
But while workers reject unions, they do want a voice in the workplace. Unfortunately, the NLRA prohibits employee–employer working groups that give employees that voice. It is time for Congress to allow non-union employers and employees to work together to improve working conditions."  Amen.
**********
Dems Fear Massive Wisconsin Cash Drain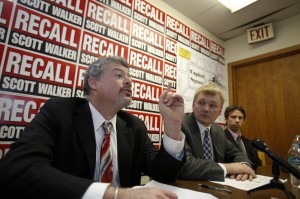 Democrat strategists are handwringing over the money Big Labor continues to dump in Wisconsin.  Public sector unions alone spent at least $15M on the ground last year collecting signatures to recall Governor Scott Walker and tens of millions more went to ad buys.  Unions also targeted six Republican congressmen for recall who supported the governor's budget agenda, generating a flood of political dollars into a state that rarely sees that level spending even in a presidential election year.
After nine months gathering signatures, organizers may have to push for another six months to get to the actual Walker recall election date, probably in late June.  Unions will need far more staff on the ground in Wisconsin until then, burning through even more dues dollars in their attempt to punish Union Enemy No. 1.  However all that expensive shoe leather will have negligible impact on the presidential election at least three months down the road.
And according to the most recent polling available, Walker continues to lead his closest potential Democrat rival by 6 percentage points, hardly the ringing condemnation by the Wisconsin electorate that unions have claimed.  This doomsday scenario is keeping top Obama strategists awake at night – up to a tenth of union soft money is spent not reelecting the President but confirming the popularity of Walker's policies.
"Some were asking us whether we could wait until after the election, but we can't. This is too big a deal," said one labor official.   Labor is also looking to invest heavily in roughing up Indiana Republicans who dared to support Right to Work legislation.
**********
Quotes on Occupy Super Bowl
The morning after Mitch Daniels signed Indiana Right to Work into law it's uncertain if or how Big Labor will screw up Super Bowl events in response.  One thing is certain, with Right to Work rumblings now in at least three surrounding states (Kentucky, Michigan and Minnesota) we won't be rescued from union Right to Work hysteria any time soon.
"It's a union-busting tactic all the way," said protesting carpenter Mike Coomes. "You just create more poverty. They want us to go back to slavery. We've worked 150 years to get here and they wiped it out in one vote."
And it borders on unconscionable how Big Labor is whipping up the membership into a froth about a measure that only requires union locals make member service a top priority just like any other business.  But never mind that.  According to the unions, Indiana Republican lawmakers just blew us all back to the Stone Age.  And how important is any sporting event when faced with social justice Armageddon?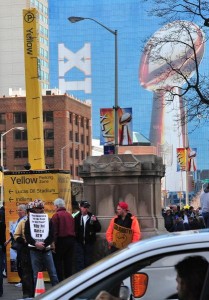 "If we shut down this whole city, I don't think it would matter," said Andy Carr, a union carpenter. "People died for what we're having taken away. Those things weren't given to us."
Already thousands of bussed in unionistas have swarmed Super Bowl Village chanting and carrying signs alongside Occupiers who object to all displays of expendable income that isn't theirs.  Indianapolis police said they have been preparing for massive protests this weekend since Occupy fever spread last fall.
And while they are getting noticed, protestors may not be winning many hearts and minds. "I don't make $30 an hour," one man shouted at passing protesters. "There should be a designated area where they can walk instead of getting in everybody's way like this," said Dean Cook.  Another visitor Sandra Migherey thought it was "crummy. Let us have a nice holiday without this. This is big, the Super Bowl. And then we have to listen to this."
Nearby, union boilermaker Pete Etoler drew a line between protesting politicians and disrupting the highest-profile event in Indiana history. "I think it will hurt our cause," he said. "We're trying to build up Indiana and bring businesses here. That won't help."
But according to Jeff Harris, spokesman for the Indiana AFL-CIO, the Super Bowl is nothing but "the ultimate party for the 1%." However he and other union leaders have stated that while they will likely be there to annoy the hell out of Village visitors on game day, they will do nothing to disrupt the multi-millionaires on the playing field.  "These guys have worked all their lives and this is their only shot," said Pete Rimsans, executive director of the Indiana State Building and Construction Trades Council. "We don't want to do anything that could ruin that."
Player Association president DeMaurice Smith, who received a $1M bonus from the union for negotiating the current NFL contract, added this: "If folks in Indiana and that great legislature want to pass a bill that really is something called "right to work" have a constitutional amendment that guarantees every citizen a job."
**********
Workers Vote to End Manitowoc Strike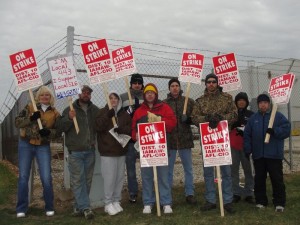 By a vote of 112-59 striking Machinists union members agreed to go back to work on January 18, ending a two-month strike against Manitowoc Crane.  Members accepted a four-year contract that does away with mandatory dues and requires the IAM earn the support (and dues) of Manitowoc workers on an annual basis.  The contract also includes a 2% annual pay increase in each of the four years and a $250 signing bonus.
Of course the union campaigned hard to convince its Manitowoc members that giving workers freedom of choice and the power to withhold dues is a bad thing that inevitably leads to the erosion of pay and benefits.
Several news outlets reported that supporters of the new contract were reluctant to go on camera or give their names to reporters.  Those who were willing to be interviewed were those who would rather stay out on strike.  "If anyone doesn't want to belong to this union, they should go work somewhere else," said Leon Gauthier, a Manitowoc machinist for 25 years.
The company agreed to a shortened annual opt-out window in return for a $250 signing bonus.  Otherwise the tentative agreement is essentially the same as what the company had on the table at the start of the strike.  Manitowoc strikers received $150-$200 a week in strike benefits in lieu of their average $20/hr paychecks and concerns were growing that the company would hire permanent replacements.
And according to Labor Notes, the strikers received little support from their union brothers and sisters in Wisconsin beyond the formation of a "support committee" that went nowhere as Wisconsin labor gave all its attention the past two months to the Walker recall effort.  Three unions inside Manitowoc Crane made only the symbolic gesture of wearing black armbands to work, even though their contracts allow them to honor picket lines.  One observer blamed the Machinists union for not soliciting help and following through on offers, saying their strike strategy seemed stuck in past decades: "Go on strike and stand on the picket line till you lose."
If you remember, in November of 2010 thirty-two IAM strikers were permanently replaced after seven months out against Merrill Manufacturing in Merrill, Wisconsin when the IAM cut a deal to end that strike in return for the assurance that the union would be able to collect dues from replacement workers.
**********
Union Hypocrisy Over FAA Compromise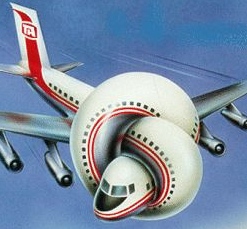 Eighteen unions have signed on to a statement against the Senate FAA funding compromise in but another jaw-dropping example of union hypocrisy and hubris.
"The proposed Railway Labor Act changes would drastically rewrite a statute that was crafted by labor-management cooperation and has not been changed for over 75 years without the agreement of both employer and employee representatives…
A rewrite of long standing labor law deserves proper and due consideration through the normal deliberative process.  Acting otherwise directly conflicts with the non-partisan recommendations of the 1994 Report of the Dunlop Commission on the Future of Worker-Management Relations…Unilaterally changing that law without labor's input and without due deliberation threatens to unravel its carefully balanced goals of labor stability and uninterrupted commerce."
It's unclear if the statement's author is aware of the 75-year precedent of unit majority elections shredded in 2010 by the hyper-partisan National Mediation Board that incited this FAA funding mess in the first place.   Union bosses certainly coped well enough with that particular unilateral unraveling of the careful balance of labor stability as they stampeded the airline industry within minutes of the changes becoming law.  And unions complaining about threats to "uninterrupted commerce"?   Really?  Does anyone proofread this stuff?
The union statement was clearly directed at Senate Democrats who so far have declined to comment.  Senate Majority Leader Harry Reid, D-Nev., had called the compromise "a good example of the common-sense results that Democrats and Republicans can produce when they work together."
Under the compromise, the precedent busting 2010 "voting majority" rules would continue to apply in Railway Act elections but unions would need 50% on cards to call for an election, a change from the existing 35%.   In a three-way election with no majority winner, the compromise would also run off the two top vote getters, including "no union."  Currently with no majority winner the two unions run off, even if 49% voted "no union".
Union indignation not withstanding, the compromise seems destined to pass as both Senate Democrats and Republicans are in no mood to defund the FAA again any time soon, and most certainly not in an election year.
**********
Twinkie Demise Update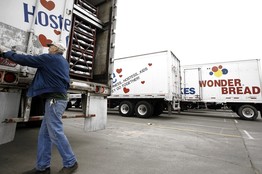 Confirming what we already knew, Hostess has asked its bankruptcy judge to rewrite its collective bargaining commitments and modify its pension obligations.  The company claims labor costs, "arcane work rules" and union pension plan debt load put Hostess at a "profound competitive disadvantage."
The company says it is going through a "cash burn" of $2 million per week, and that the competitive burden of its multiple convoluted collective bargaining agreement obligations has "never been meaningfully addressed."
The Teamsters responded, as one would expect, with the usual union blubbering, even as the union still demands that Hostess and Wonder products be delivered on separate trucks and Teamsters truck drivers never be required to touch product.  And, per usual, the union confuses blaming the union with blaming the workers who we suspect would agree to both drive and unload the Twinkies (and to a single employer pension plan) if it meant keeping their jobs.
"The company has struggled as it pursued misguided strategies under revolving management," the Teamsters said in its statement. "Meanwhile, Teamster Hostess members have sacrificed greatly over the past seven years. For Hostess to pin the blame on its employees is unconscionable and demonstrates how out of touch management is with its workforce."
**********
"A Peek Into Inland Empire Corporate Campaign Tactics"

Since 2009, a Change to Win campaign, Warehouse Workers United, has been running attacks on employers in California's "Inland Empire."  WWU is a joint venture of SEIU, UFCW, and the Teamsters.  This week, Labor Notes gives us a glimpse into how corporate campaigns are built and, more importantly, why certain employers and not others are in the crosshairs.
In what is certainly no coincidence, the California Division of Labor Standards Enforcement has been investigating cases of wage theft by employers who just happen to employ WWU activists.  The campaign has also solicited workers into class-action lawsuits against those same employers to collect "stolen" wages.  (Suits are based on the charge that workers paid by the piece were forced to wait for shipments and so should have been paid on the clock.)
WWU finds willing litigants by partnering with community groups, principally immigrant rights groups, to help build trust in the union's campaign.  However the real target isn't the besieged temp agency or the logistic firm that runs the targeted warehouses and the real goal isn't improving working conditions for their employees.  The real target is Wal-Mart and other large retailers and the real goal is to disrupt the flow of goods from west coast ports to Wal-Mart stores.
Labor Notes writes, "WWU has been organizing since 2009 in the Inland Empire, where the bottom quarter of workers make less than $8.74 an hour. The end goal is to force Wal-Mart and other major retailers to take responsibility for their supply chains and to turn warehouse jobs into decent jobs: full-time, with a living wage and freedom to join a union."
WWU has been the driving force behind over a million dollars in fines being levied against Inland Empire employers in just the past year.  And pressure on employers is mounting with investigations now coming from OSHA, as well as California Labor Standards.
**********
SEIU Watch: Teachers Unions! Look Out! 
SEIU announced it would be sponsoring a nationwide webcast on "the dangers of for profit colleges" on February 2. "Good for Wall Street, Bad for Students" will concentrate specifically on the Art Institutes, Argosy University, Brown Mackie College and South University — all of which are owned by Pittsburgh-based Education Management Corporation.
According to the union's press release, the purpose of the webcast will be to "expose" questionable recruiting practices at EMC schools that allegedly "target" low income students, using scholarships to lure their victims into otherwise inaccessible private school educations, only to then get them hooked on learning and convinced that the most attractive path out of poverty is a college degree (and not just a $9/hr SEIU union janitor job), while tricking them into applying for student loans, all so private school 1% fat cat Wall Street types can buy more Super Bowl tickets and further enslave the masses for (ugh) profit.
According to their press release, Thursday's panel will examine "every phase of the for-profit student experience—recruitment often followed by high costs, poor instruction, dropping out, weak job-placement programs, excessive debt loads, and default on loans" which, apparently, is only happening at EMC schools, ha ha.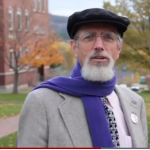 Simultaneously, SEIU has launched something called the Coalition of Academic Labor: A National Campaign to Improve Higher Education demonstrating the union's ongoing commitment to the highest standards in higher education since at least last Tuesday.  The "coalition" boasts of organizing its first adjunct faculty unit to election, something the American Federation of Teachers has been doing peacefully and somewhat successfully for a decade now until SEIU noticed, like hyenas to a lion kill.
In defense of the purple menace, they did find themselves with hundreds suddenly idled campus-based organizers and activists after years of tormenting Sodexo mercifully and abruptly ended last year.  But what "organizing tactics" will SEIU use in unionizing college faculty?  Plastic roaches in textbooks?  Colloquia with Danny Glover?
**********
The Burdens of Non-Transformational Employment
You may have noticed the recent spate of negative press about allegations of abysmal working conditions in Chinese Foxconn factories that produce Apple iPad and iPhone.  Setting aside for another day a more balanced perspective on working conditions in an emerging economy we turn our attention to working conditions here, in an Apple retail store.
Apple's retail stores, which turned 10 years old last month, have been ranked in the top 50 best places to work by job tracker Glassdoor.com for three years running. Apple has even admitted that it's easier to get a job at its corporate headquarters than one of its retail stores because the draw is so great and the turnover so low.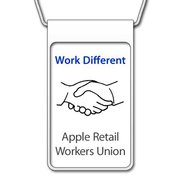 That didn't stop disgruntled Genius Cory Moll from forming the Apple Retail Workers Union last year and launching the fledgling union's private website and public Facebook page.  And now the ARWU is taking its first fight to the man, reaching out to top-level Apple executives following a firing at a store in Glendale, Arizona.
Fired worker Chad Ramey co-wrote the open letter to Apple brass, stating that "It was truly one of the most heart-wrenching moments of my life when I had to walk out of that store for the last time," since helping Apple customers was something he gave his "entire heart and soul" to do.  He complains, though, that Apple Stores have changed and "what was once a truly enriching place to work has become a place that leeches and drains everything (everything?!) from their employees."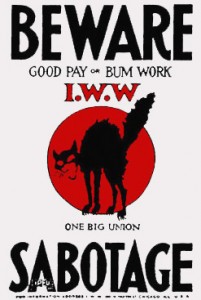 What happened to turn a top rated employer into a vampiric parasite you might ask?  Well, according to Ramey and the ARWU, due to the popularity of its products, Apple is now expecting store workers to take on more customers per hour, account for their time on the clock and cut back on chewing the fat. "Most interactions are now completely transactional, rather than transformational," the letter reads. "We are lucky if we have time to ask the customer their name, nevertheless [sic] truly get to dig deeply into their lives and their issues, and further repair their relationships with both Apple and the Apple brand."
The ARWU Facebook page shows the union "likes" both the IWW Starbucks and Jimmy John campaigns.  (And the Department of Justice, go figure.)  And it would appear that Cory Moll would benefit from studying up on the "Wobblies" before choosing to affiliate.
"I'm not sure if I see it becoming a full global union like Industrial Workers of the World, or store-by-store like a traditional union like the UFCW or the Teamsters. That's very far off in terms of what it's going to look like," Moll said. "Initially it's just to get people talking about it, and explore ways to do away with the problems that are happening at our store."
**********
Social Media Spotlight

Union propaganda.  There's an app for that!
A quick search of the Apple app store has turned up five interesting union related apps.
Most intriguing, an app called "Labor News" does not appear sponsored by any one union entity and much of its content seems to come straight from the Department of Labor.  However blog posts read like union press releases and the news feed seems to pull from a range of sources nothing but positive stories about unions, in both English and Spanish.  And yet there is no logo, other than that of the app developer.  We are slowly reaching right now for our tin foil hats.
The "UFCW 5" app allows members access to union news stories, job postings, enrollment cards, negotiation updates, ways to get involved, a "find your political official" search function and links to the union's website, Facebook page and Twitter feed.  Maintained and publicized, apps like this one could be game changing.  Worth a look.
Ominously, the "SEIU Political" app requires a user name and password, but no instructions on how to obtain one. (If you have to ask you probably aren't supposed to know.)
The installed "AFSCME" app only brings up an off-kilter box that says "Sorry.  This application you requested is not available.  Please choose another."  Any similarity to your experiences at the DMV is purely coincidental.  And no, we are not making this up.
And finally, and most fun of all, the "Teamsternet Mobile" app allows you to carry with you everywhere the profanity-rich rantings of housebound former truck drivers with anger management issues as posted on Teamsters Talk!   Teamsters Talk is best experienced first-hand as it transcends description.  Enjoy! (But not if the kids use your iPad!)
**********
Sticky Fingers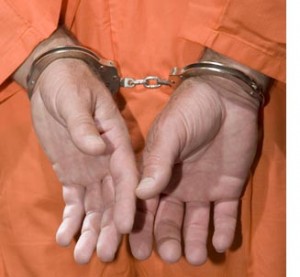 Current charges or sentences of embezzling union officials:
Ann Kelly
AFGE

$38,396

William Geisler
GMP

$4,295

Derek Klingman
UTU

$9,355

John Giannone
IBT

$11,900

David Daugette,
IAM

$6,740

Vernell Reynolds
MCPBA

$200,000

Victor Davis
AFGE

$5,000

Ann Kelly
AFGE

$38,396

William Geisler
GMP

$4,295

Derek Klingman
UTU

$9,355

John Giannone
IBT

$11,900

David Daugette,
IAM

$6,740

Vernell Reynolds
MCPBA

$200,000

Victor Davis
AFGE

$5,000

Ann Kelly
AFGE
$38,396
William Geisler
GMP
$4,295
Derek Klingman
UTU
$9,355
John Giannone
IBT
$11,900
David Daugette,
IAM
$6,740
Vernell Reynolds
MCPBA
$200,000
Victor Davis
AFGE
$5,000
http://www.nlpc.org/union-corruption-update
**********
Labor Relations INK is published semi-weekly and is edited by Labor Relations Institute, Inc. Feel free to pass this newsletter on to anyone you think might enjoy it. New subscribers can sign up by visiting:
https://lrionline.com/free-stuff/newsletter-signup/
If you use content from this newsletter please attribute it to Labor Relations Institute and include our website address:
Contributing editors for this issue: Phillip Wilson, Greg Kittinger, Nancy Jowske and Shaun Fanning
You are receiving this email because you subscribed to receive our labor relations newsletters and updates. You can manage your email preferences by clicking the link at the bottom of any of our email communications.
NOTE: if you are using Internet Explorer v. 6, read the text version, as the html will not load properly in IE6. We recommend upgrading to IE7.