Labor Relations INK
In this issue:
EFCA Update
Unite Here Holds Atlantic City Hostage
Jobs Unions Have Chased Out Of U.S.
Labor Relations Insight, Only In A Union, Sticky Fingers and more…
Labor Relations Insight by Phillip Wilson
Bankrolling Corporate Campaigns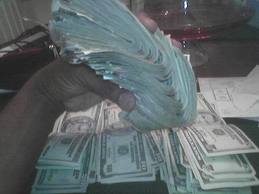 Unions often launch corporate campaigns against companies as a loss leader. The way the process works is they pick a target company or industry and then start looking for potential areas to attack. For example, unions often file nuisance lawsuits or shareholder actions in the hope of eventually organizing new dues-paying members. But they know that their odds of success in these "outside-in" campaigns aren't great.
Yet imagine if unions could actually profit (in the short term) from launching corporate campaigns against employers? Scary thought, huh? Well, a recent New York Times article outlines exactly how that could work.
A new billion dollar industry in bankrolling lawsuits has emerged over the last few years. Banks, hedge funds and private investors are bankrolling other people's lawsuits including class actions and shareholder lawsuits against corporations. Their hope is that they can share in the potential winnings.
The business is booming because the payoffs are huge. One of the cases described in the article a bank loaned $35 million to the plaintiffs in a lawsuit regarding work at ground zero. They made $11 million on the deal - 31% return.
It isn't a huge leap to see how unions might employ the same strategy to generate profits in potential corporate campaigns. Instead of home-brewing their own "nuisance" lawsuits, they just look for plaintiffs in current actions and offer to bankroll those cases. They then launch a corporate campaign on the other side, hoping perhaps that the pressure they are applying leads either to a settlement of the lawsuit or a bunch of new dues-paying members. Heads they win. Tails they win.
There are numerous ethical issues involved in these, not the least of which is that right now the arrangements don't have to be disclosed and sometimes the interest payments on the loans leave the "victorious" plaintiff with a bill instead of a check at the end of their suit. Several business groups are seeking to limit these activities.
I encourage you to read the article and to think about how this could impact your own company. Unions aren't doing a great job increasing revenue in their regular business operations (i.e. organizing new members or buying members of Congress). They are desperately looking for new revenue streams, and this one seems like a natural fit.
**********
EFCA Upate:

Big Labor can still count the current administration in Washington their friend. Harry Reid's first move to pay back the unions for their efforts to save his Nevada Senate seat is a promised cloture vote on the Public Safety Employer-Employee Cooperation Act, a bill which basically nationalizes the country's police, fire and other first responder personnel. The law would replace with federal rules all state laws on collective bargaining between state and local governments and their first responder unions and would greatly empower unions to dictate pay scales and benefits on a national level.
Working in tandem with this move, the Federal Labor Relations Authority ruled that TSA agents would be allowed to select representation by a union, although they would be currently restricted from allowing the union to engage in collective bargaining on their behalf. Although it makes no sense on the surface (why would someone want to pay union dues to an organization that can't do anything for them?), the obvious next step is for unions to push for collective bargaining rights for TSA agents. But maybe unions will just convince congress to allow TSA employees to pay dues even if they can't get anything during collective bargaining. After all, that's kind of how it works in the private sector today.
The NLRB General Counsel is also grasping for more territory. He is seeking to define discriminatory actions that occur outside the period of union organizing as an action that could inhibit organizing in the future, and thus classify more employee mayhem as protected activity. He is seeking to add teeth to the bite, using the threat of contempt, and possible back pay awards including interest.
As we suggested earlier, the United Nations has entered the fight for more union-friendly labor laws. In the latest move, at the behest of the UFCW, the UN has threatened the Ontario and Canadian governments with global scrutiny and pressure unless changes are made to their farm labor laws. The announcement of the UN ruling was made Nov. 18th.
***********
Unite Here Holds Atlantic City Hostage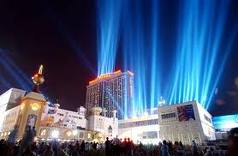 In a town desperate for any hopeful economic activity, the one bright spot on the horizon is being threatened by self-serving union thugs. The Revel hotel and casino is not even finished yet, but Unite Here is fighting tooth and nail to prevent state and city financial incentives, bringing development to a halt.
"I'm trying to understand how a union official would explain to its members how it blocked money that would allow a project to get completed that would provide 6,000 jobs," said Revel's Mr. Jaffoni.
Unite Here does not have a labor agreement with the hotel/casino that would make it easier to organize the workers, which is typical of other casinos in the Atlantic City area, a union stronghold. The union is pulling out the stops in typical corporate campaign fashion, including a web site questioning the financial viability of the project.
Seems a bit like cutting off your nose to spite your face.
**********
Jobs Unions Have Chased Out Of The U.S.

In an October speech given to the Detroit chapter of the Labor and Employee Relations Association (LERA), Teamsters President James Hoffa ticked off a list of unionized jobs that had fled the country to escape the encumbrance of Teamster and UAW contracts. Among the list:
• Mr. Coffee – 300 jobs (Teamsters)
• Square D – 300 jobs (Teamsters)
• Oral-B (Teamsters)
• Swingline Staplers – 2000 jobs (Teamsters)
• Whirlpool – 1300 jobs (UAW)
• Electrolux (UAW)
• Carrier Air Conditioners (not specified)
Hoffa decried the loss of a "social contract" in America, which he equated with restrictive trade policies that ignore the realities of a globalized economy. The problem with corporate America – says he – is the desire for profitability.
**********
Free Test Drive!
Many of our clients have benefited from our TripwireTM Training for supervisors and managers. Front line managers learn how to detect signs of union activity, often long before a petition is filed, and what to do about it.
NOW – this valuable training is available online, as a part of our Online Active Interval Training system.
In less than an hour, those who are in the best possible position to detect the early warning signs of union organizing will learn how to pick up on these subtle behavioral signs. Their skills will be honed through pre- and post-training questions, engaging lessons, and interactive experiences. And – the training can be reviewed as often as necessary to keep their senses sharp!
Test drive the module today. Click here to get set up for a free 15-day trial.
If you haven't yet checked out our entire 8-module Online Active Interval Training system, click here.
**********
Teamsters Muscle Toys R Us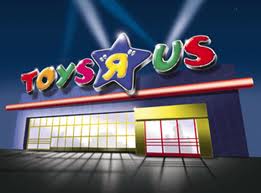 Just in time for the Christmas rush, the Teamsters union paired up with an environmental group and released a report accusing Toys R Us of allegedly selling "toxic toys."
The typical corporate campaign tactic includes social media attacks, such as a YouTube video and a website calling on Congress to take action. (We addressed growing use of social media tactics in the last issue of INK). The report itself contained no conclusive proof of the accusations, only fodder for press releases.
Responding to the accusations, Toys R Us stated that the toys mentioned in the report meet all federal safety requirements and are carried broadly by retailers across the country. The Toy Industry Association stood behind the retailer, calling the attack on Toys R Us part of a "toy hunting" season now in full swing.
Unfortunately for Toys R Us, the real fight is between the Teamsters and the company's co-owner, private equity firm Kohlberg Kravis & Roberts. KKR and the Teamsters have been grappling over other labor issues, and the union is looking to spoil KKR's upcoming IPO for Toys R Us.
**********
Machinists Lose Big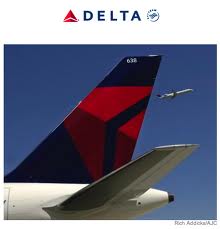 Delta baggage handlers voted down the IAM attempt to organize them, denying the Machinists 13,000 new members. Even though the rules had recently been changed to make it easier for unions to win, the vote still tallied in favor of keeping the union out. This was the second Delta group to defeat an organizing drive since the rule change.
This Machinist loss was followed by another from the TechOps Stores workers, denying another 700 members to the union. In all, since the Delta – Northwest merger, eight work groups representing over 41,000 workers have said "No" to union representation.
It brings a smile to one's face to imagine the hangover Big Labor must be suffering. Go Delta!
**********
Public Unions Put On Notice
The chickens are coming home to roost in the government-monopoly union sector. As the disparity of public sector vs. private sector wages has come to light, amidst the struggle for governments at federal, state and local levels to balance their budgets, government leaders are coming down hard on unions, and public sector employees.
• Obama announced that the nations 2.7 million civilian public employees will face a wage freeze (Congressional approval required)
• Washington Governor Chris Gregoire cancelled several union contracts and sent state employees back to the bargaining table. Gregoire is contending with a forecast budget shortfall of over $6 billion.
• Northumberland County commissioners in Pennsylvania, facing an arbitration award in the county's magistrates office, told the Teamsters, "I'll see you in court." While the county's non-union employees are paying $108 per month for their share of health benefits costs, union employees were to pay only $22.12 (comparisons are for a single-person policy). "Ladies and gentleman, that is unacceptable," said Commissioner Vinny Clausi.
• The North Las Vegas city council wrested concessions from the Teamsters Local 14 that include unpaid furlough days and the suspension of cost-of-living raises for part of this fiscal year and in 2011. The council also rejected a concessions offer by the firefighters union due to a "no-layoff" provision, and sent them back to the table. Thirty three jobs are on the line if an agreement cannot be reached. The city needs to overcome a projected 2011 shortfall of $33.7 million.
• At the recent Republican Governors Association meeting in San Diego, public unions were derided as a public enemy that must be knocked down. "Frankly," said Minnesota Gov. Tim Pawlenty, "the public employee unions would stick a shiv in all of us if they could." Public employees are "over-benefited and overpaid," Pawlenty said. NJ Governor Chris Christie added, "If you don't take on and solve that problem, you'll never solve your budget problem."
**********
Unions Flush With Six-Figure Salaries

According to research compiled by Vincent Vernuccio of the Competitive Enterprise Institute, Big Labor leaders are living high on the hog. Among his findings from perusing the reports filed at www.unionreports.gov:
• The National Education Association had 414 salaries over $100,000 in 2009
• The United Auto Workers had 538 salaries over $100,000
• The Laborers had 16 employees raking in over $250,000
Big Labor also likes nice buildings. The NEA's Washington digs are valued at over $110 million, while the AFL-CIO abode is worth more than $90 million.
If only union members knew where their money went.
**********
SEIU Dumps Children From Health Care Coverage

Approximately 6000 children formerly covered by the health plan of one of the largest union-administered health insurance funds in New York are being dropped from coverage. Ironically, SEIU officials blamed financial problems created by the new health care law as one of the main reasons for the drastic measure.
The new health care law was listed by Andy Stern, former head of the SEIU, as one of the top three SEIU legislative agenda items when Obama took office in 2008. This one falls into the category of "be careful what you wish for."
**********
Only In A Union
In an unusual twist on the concept of eminent domain (already a questionable practice), the United Electrical, Radio and Machine Workers union is attempting to use the legal gambit to wrest assets away from their rightful owners and force a sale to former company employees.
When Esterline Technologies announced the closure of a plant in Taunton, MA, its intent was to liquidate its plant assets and move on. The union took the matter to the town council, and is pushing the council to use Eminent Domain to force Esterline to sell to a group of former employees, who desire to keep the plant open.
"Eminent domain usually involves a 'taking,' but this is a 'keeping,'" said UE Eastern Region President Peter Knowlton. "We're trying to keep a viable operation running and providing jobs." It is an amazing corruption of the concepts of law when the object is to force a company to create a competitor with its own assets.
**********
Nursing Strikes Rise

The new nurses mega-union, National Nurses United, has used strikes or strike threats this year in Maine, California, Pennsylvania, Michigan and Minnesota to batter hospitals to the bargaining table.
Ex-Teamster organizer Rose Ann DeMoro, the President of National Nurses United, envisions a super union of the country's 3 million nurses. NNU is capitalizing on the angst created by current economic woes to corral nurses into its fold.
Like other Big Labor heavy-hitters, the NNU is very active on the political front as well, taking much of the credit for the loss of Gubernatorial candidate Meg Whitman in California, and the saving of Senator Harry Reid in Nevada.
"They have been very aggressive in legislative lobbying efforts, influencing public policy through informational picketing, and willingness to get out there and strike," said Joanne Spetz, an economist who specializes in nursing workforce issues at the University of California at San Francisco. "Love them or hate them, you have to respect their success."
**********
Teamsters In Turmoil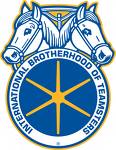 Local 631, the largest Teamsters union in Nevada, received a letter from Teamster President James Hoffa which read in part, "Based upon credible information regarding the administration of Local Union 631, I have determined that it is necessary for me to invoke my authority … and to appoint a panel to consider whether a trusteeship should be imposed upon the local union."
Local board members are accusing each other of political retaliation and misuse of credit cards, and many members have complained that their employment had been threatened for refusing to pledge their support to the board's leader in future elections.
A trusteeship hearing is schedule for December 13 and 14. Among the issues cited:
• Members said grievance complaints had been denied or ignored based on their political affiliations.
• The union allowed companies to use nonunion workers when union members were available to work.
• Members who cooperated with the ongoing investigation were punished.
• Shop stewards loyal to Secretary/Treasurer John Phillipenas were given union vehicles and credit cards for personal use.
The Local was placed under supervision for similar problems in 2000, and apparently is still operating in the good, ole' fashion union way.
**********
Sticky Fingers
Current charges or sentences of embezzling union officials:
| | | |
| --- | --- | --- |
| Michael Forde | NYCDCC | $18,150,000 |
| Donald Kotouch Jr. | ATU | $20,000 |
| Barbara Gallagher | USW | $8,750 |
| Mechelle Busse | UAPP | $110,118 |