Labor Relations INK
Download a PDF of this issue with links here.
In This Issue:

• Insight from Phil Wilson
• EFCA Update
• Boeing Moves To Escape Unions
• UAW Leadership Runs Aground At Ford
• and more…
Labor Relations Insight from Phil Wilson
Guest Commentary by Don Wilson
November 2, 2010, a day that could live in infamy. That is the date of the next election to determine the composition of the 112th Congress. This is the Congress that will almost certainly determine the future of labor management relations for years to come. By the time this Congress takes office the future of health care will probably be resolved one way or the other. The recovery will be under way and unemployment will have bottomed and be showing improvement. That will clear the way for the next major pieces of legislation, those impacting labor management relations, headlined by the Employee Free Choice Act. The composition of the new Senate will clearly determine the outcome of this proposed law. It is likely the Democrats will lose seats in the House as almost always happens in off-year elections, but they are likely to retain their majority. The Senate is a little trickier. The Democrats need their 60 vote majority to have any chance of passing major labor legislation.
Read the rest of the article here.
**********
EFCA Update

The fight over the Employee Free Choice Act continues in high gear, even though some of the current skirmishes are occurring far from the main battlefield of congressional action. There are growing suspicions that the Big Labor-led Obama administration was responsible for several high profile companies pulling out of the Chamber of Commerce (Apple, Nike, and Exelon among them), one of the most outspoken opponents of the bill. Said Chamber CEO Tom Donohue, "You think we are going to blink because a couple of people are out shooting at us? Tell 'em to put their damn helmets on."
Pointing to experience in California and Canada, one expert revealed this Canadian experiment:
"The provinces of Ontario and British Columbia eliminated secret-ballot voting and introduced card check. As Pacific Research International's Jason Clemens has noted, the negative consequences quickly became evident in reduced investment, higher unemployment, and less job creation. Both provinces reinstated secret-ballot voting for union certification, which helped reverse the economic losses and restore a sense of balance to labor relations."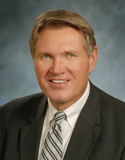 An auto industry pundit expressed concerns that EFCA-type legislation would chase away foreign auto makers from investing in American production facilities: "Detroit-style unionization discourages foreign multinationals from coming to the U.S. and encourages the U.S.'s own companies to outsource production overseas." State Senator Harvey Peeler from S. Carolina points to the recent Boeing announcement to open an assembly plant in that state as proof that the EFCA is a poor piece of legislation, and stronger right-to-work-type protections are needed to protect the workforce.
The Wall Street Journal pointed to the recent Republican election wins as indication that the Big Labor/Obama agenda may be in trouble. However, others have speculated that the blowback from this may actually push the Democrats to take action sooner rather than later on the bill, in case the 2010 elections don't go their way. The Federal Mediation and Conciliation Service is not wasting time, and is gearing up to meet the blooming workload of arbitration cases expected as a result of the EFCA.
The SEIU, meanwhile, is trying to retain control of the semantics of the argument. This recently released "For Internal Use Only" document indicates how thorough SEIU tactics are in moving the discussion away from the facts of the issue by cluttering the discussion with emotional jargon and misrepresentation.
Lastly, the Oregonian has done a nice job of collecting 20 or so anti-EFCA videos on one page. The play list includes 30-sec TV spots, music videos, interviews with employees and former union organizers, and some scholarly presentations. Enjoy!
**********
Boeing Moves To Escape Unions

Boeing announced that it will build a new assembly plant, not in the Northwest, but in South Carolina, a right-to-work state with minimal union presence. Union machinists have gone on strike four times in the last seven rounds of contract talks, and company spokesmen said unions were one of the key factors in their decision to move out of the union-heavy Northwest. Industry analyst Richard Aboulafia says Boeing did the math and rightfully concluded that it should move some production to a non-union facility.
Union leaders were upset with the move, complaining that they weren't given a chance to negotiate on keeping the plant in the region. Boeing officials dispute their claim. "We very clearly laid out our objectives and our need to have the union's best offer for an agreement by mid-October," said two company officials in a letter to managers. During earlier discussions, union leaders had offered the company a 10-year no-strike commitment. However, Boeing wasn't interested in the tradeoffs the union wanted, including job security and certain other benefits.
The plant will produce 3 or more 787s per month. Production start is scheduled for mid-2011, and eventually up to 3,800 jobs should be created in the North Charleston area.
**********
FREE! EFCA Strategy Review & Vulnernability Audit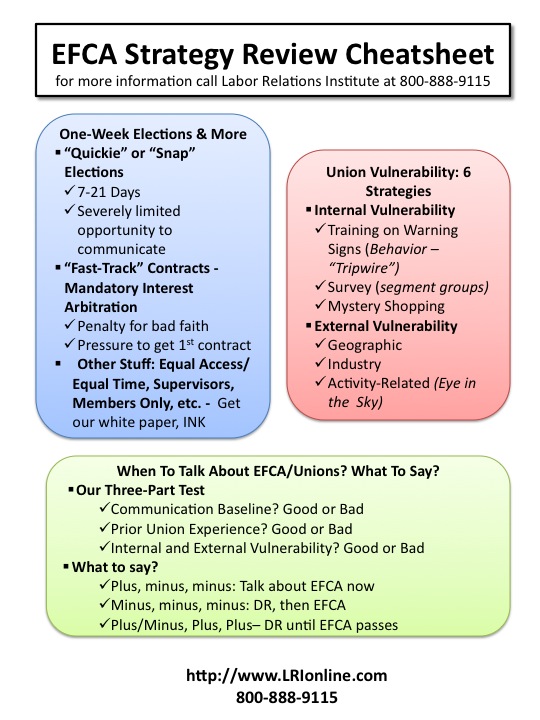 This has quickly become one of our most popular programs, in light of upcoming labor law changes. It is more important than ever to assess both the internal and external factors that contribute to your company's vulnerability to union penetration, and formulate action plans to shore up any uncovered weaknesses.
• What are the most likely labor law changes, and how will they impact my vulnerabilities?
• What are the six strategies I can implement to strengthen my defense against union encroachment?
• When do I talk to my employees about unions? What do I say about unions?
CLICK HERE to schedule your free 30-minute consultation with Phil Wilson, LRI's President and General Counsel.
**********
UAW Leadership Runs Aground At Ford

UAW President Ron Gettelfinger was willing to sign away the rights of Ford employees to strike over wage and benefit issues, but the union members say they are not willing to make any more concessions. Gettelfinger argued that Chrysler and GM are already operating under such conditions, and that Ford had to follow suit to remain competitive.

At a truck plant in Dearborn, the UAW local president and other top officials ignored the appeals by Gettelfinger, passing out flyers urging workers to vote no. "If we give up the right to strike it would go against everything our union is supposed to stand for," said Chairman Nick Kottalis. "In 17 years as a union official, this is the first time I've gone against the views of the international leadership."
Kottalis, president of the Dearborn Truck unit of Local 600 near Detroit, urged members not to be swayed by the $1,000 bonus Ford was offering in exchange for the no-strike pledge and a six-year wage freeze for new hires. Kottalis distributed a leaflet accusing local and international officials of ordering appointed reps (such as health and safety and benefit reps) to campaign for the concessions on pain of losing their positions.
**********
SEIU Watch
SEIU antics are in the news again. Monsignor John Brenkle, a Catholic priest involved in the struggle between the NUHW and SEIU at Santa Rosa Memorial Hospital in California, lamented in an editorial,
"the delay now comes not from management, but by another labor union – the Service Employees International Union – bent on stalling and suppressing workers' voice. SEIU has been misusing labor law as a means for delaying an election as long as possible and refusing to come to the negotiating table with the other parties."
An election agreement was finally reached last week, and signed off on by the SEIU, NUHW, and the hospital.
UNITE-HERE is still fending off raiding attacks by the SEIU-created Workers United, as the union infighting has ranged from commercial laundries in California to school cafeterias in Pennsylvania. Quoting the LA Times article,
"The war has featured a blitzkrieg of leafleting, prerecorded phone calls, direct mailers, home visits and, according to court papers, 'coercive interrogation techniques' used to strong-arm members. Both sides have alleged threats, harassment, lockouts, misappropriated funds and back-room deals with employers."
Ed Lasky, writing in The American Thinker, calls this SEIU strategy "asset stripping:"
"Why not take a page from the Wall Street raiders that Stern and company condemn and take over a union rich with assets? Then use those savings of other union members to expand its political power. It is called asset stripping. Raiders were condemned by liberal activists when pension funds were stripped from corporations to fund either the original takeover of further takeovers. What is the difference to retirees when their retirement funds are stripped by union raiders to further their leaders' political play?"
SEIU/Workers United has successfully stymied UNITE-HERE's efforts in the battle over Aramark employees in the San Francisco Bay Area and elsewhere. Workers United represents nearly every organized industrial laundry in California – including 17 other Aramark facilities. UNITE HERE represents none.

SEIU has not only continued attacking its rival unions, it has continued to operate against the interests of its own members. The union wanted to renegotiate a contract with officials of Sonoma County, California for its in-home healthcare workers supported by county funds. However, all was done behind closed doors, as the SEIU tried to prevent the members from voting on the changes, using "security guards" to keep members out of the county facilities where the vote was taking place. Additionally, the contract was not released to the members and the SEIU refused to provide any of the contract details. In this incredible 7 minute video, Sonoma County officials and SEIU members both express their incredulity over how SEIU trampled its own declarations of union democracy to exclude their members from the voting process.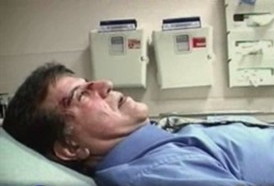 And lastly, Ken Hamidi, a state worker at the California Franchise Tax Board, appears to be the latest victim of SEIU physical thuggery. Hamidi was sent to the hospital shortly after entering a union hall meeting of Sacramento SEIU Local 1000. As photos and news coverage were released depicting the bloodied Hamidi, the SEIU claims that Hamidi was the aggressor in the incident.
**********
Legitimacy Question to be Answered by Supreme Court
As Congress and the President battle over appointments to the National Labor Relations Board (NLRB), the Supreme Court has indicated its willingness to decide the legitimacy of the decisions made by the two-member board since December 2007.
Back in 2007, a 4-member board delegated its powers to a 3-person group, anticipating that the board would eventually shrink to 2 members before more appointments could be made and confirmed. By this maneuver, it was hoped that decisions made by a 2-person board could still be considered a quorum, and thus the decisions legitimate.
Lower courts had reached conflicting conclusions about the legitimacy of a 2-member board. The Supreme Court has granted a petition to review the decision in New Process Steel v. National Labor Relations Board (from the Seventh Circuit Court) to decide the outcome of the more than 400 decisions made by the 2-person NLRB.
**********
NEW Vulnerability Assessment White Paper: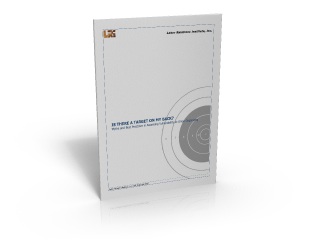 "Is There A Target On My Back:
Myths and Best Practices in Assessing Vulnerability to Union Organizing"
• Why just rating people on a 1 to 5 scale is not reliable
• How to use "multiple dimensions"
• Ways to use the "80/20″ principle in your survey process
• ITMS (or It's The Margin Stupid)
• The "Road Map" to use to fix problems before the organizer shows up
CLICK HERE to download now!
**********
Forget Congress – Rule Changes Are Having an Impact
The National Mediation Board (NMB) is to the airlines and railroads what the National Labor Relations Board (NLRB) is to the rest of the private sector businesses in America. In a move we told you was coming, the NMB just made a rule change making it much easier for railroads and airlines to be unionized.
In a suspiciously "coincidental" move, the International Association of Machinists pulled an application for union representation just prior to the rule change. What is at stake are 14,000 fleet service employees for Delta Airlines. Between Delta and Continental Airlines, 40,000 employees are awaiting upcoming unionization votes.
NMB Chairman Elizabeth Dougherty, the dissenting member of the board, raised concerns about the rule change. She challenged the statutory authority of the board to make such a change, mirroring the argument by the Airline Transport Association that only Congress can make such a rule change. She also noted the lack of a union decertification process as a key difference in NMB and NLRB policies.
As we mentioned in a blog post this week, get ready to see similar action by the NLRB once new members have been empanelled.
**********
Labor Department Violates Presidential Executive Order
It doesn't seem that the Labor Department cares about rules, even if they come from the pen of the head of the current administration, President Obama. In one of his first actions in office, Executive Order 13490 was issued, supposedly prohibiting members of the new administration from working on matters that have a direct connection to the members' former employers or clients. All appointees were to sign a pledge that read,
"I will not for a period of 2 years from the date of my appointment participate in any particular matter involving specific parties that is directly and substantially related to my former employer or former clients, including regulations and contracts."
In a letter to Secretary of Labor Solis, Americans for Limited Government pointed out that the recently appointed Deputy Assistant Secretary for Labor-Management Programs, Dr. John Lund, held the AFL-CIO and possibly other unions or union organizations as recent clients prior to his appointment.
In October, Lund signed a Final Rule making changes to the Form LM-2 and Form LM-3 forms, placing him in direct violation of the order. The letter called for "swift, corrective action."
Don't hold your breath.
**********
LRI's Brand New Online Supervisory Training Program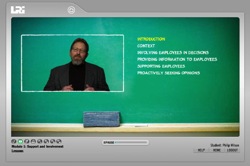 If there is one thing we have learned after more than 20 years and over 10,000 elections battling unions, it is this:
Your front line supervisors are the number one key to a solid union defense, and a positive workplace.
Nothing takes the place of properly trained front line managers and supervisors, but in today's hectic business environment, we've never asked our front line leaders to do more with less. How in the world can you take the time to pull them from their jobs, and provide training that really makes a difference!
Our new Online Active Interval Training (OAI/T) is the answer. OAI/T includes: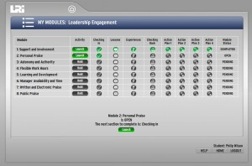 • Easy access from any computer
• Research-based and validated content
• Best adult learning principles available
• Only 15-20 minutes per week
• Real time tracking of attitudes, skills and knowledge
• Instantaneous reporting and learner feedback
• Personalized action plans for immediate implementation
• Accountability to upper level manager for progress and plan execution
OAI/T is incredibly value-priced, PLUS you can try it absolutely FREE! For complete details, visit this page on our web site, or call us at 800-888-9115.
**********
Survey Results Revealing
The results of a recent survey by Imberman and Deforest, Inc. are quite telling. The firm collected the responses from 285 manufactures in a the five-state area (IL, IN, MI, OH, and WI) that accounted for 1,257 representation elections within the past three years. These results were compared with NLRB data on overall union win-loss rates.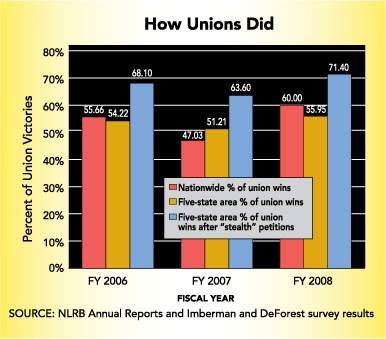 • Where a "stealth" petition was in process, the union win rate was significantly higher (a stealth petition is an organizing drive in which the company was not aware of the drive until the union election petition was formally filed).

• Unions win elections in smaller companies more often than in larger companies.
Several lessons emerge from the findings, including:
• It is not enough to rest on the laurels of "open door policies" and a "family atmosphere" in a company. If management does not specifically ask the right questions, within the right framework, they really will not know what is going on in their company.

• Don't confuse good intentions with real action. Action plans must be implemented to foster and measure a Positive Workplace.

• Properly trained supervisors are a key to diminishing the issues that give rise to unionization efforts, especially in smaller companies.

• The Employee Free Choice Act (no matter what form it finally arrives in) will greatly magnify the concerns uncovered by the survey. Be prepared.
**********
Sticky Fingers!
Current charges or sentences of embezzling union officials:
Lance Hinerman, Steven Boyles and Daniel Cassidy - APWU: 200 counts of wire fraud
William A. Ryberg, Jr. - TPOA: $115,000
Harry Keil - IAM: $341,000
Don Hahs - BLET: $58,000
Christine Pawlowski - UAW: $20,000
Carmelo "Joe" Sita - LIUNA: $2,000,000
Linda Tickle - IAM: $30,173
Richard Vincent - AFGE: $44,694
**********
Labor Relations INK is published semi-monthly and is edited by Labor Relations Institute, Inc. Feel free to pass this newsletter on to anyone you think might enjoy it.
New subscribers can sign up by visiting: https://lrionline.com/free-stuff/newsletter-signup/
If you use content from this newsletter please attribute it to Labor Relations Institute and include our website address: www.LRIonline.com
Contributing editors for this issue: Phillip Wilson, Greg Kittinger
You are receiving this email because you subscribed to receive our labor relations newsletters and updates. You can manage your email preferences by clicking the link at the bottom of any of our email communications.
NOTE: if you are using Internet Explorer v. 6, read the text version, as the html will not load properly in IE6. We recommend upgrading to IE7.