Labor Relations INK
Download a PDF of this issue with links here.
In This Issue:

• Insight from Phil Wilson
• EFCA Update
• (Un)Intended Consequences
• UAW= Poor Quality
• and more…
Labor Relations Insight from Phil Wilson
Top Ten Books For Remaining Union-Free
Recently a student interested in becoming a consultant asked me for a list of books I thought they should read to prepare. It reminded me of a post I've wanted to do for a long time. So here is my recommended reading list for someone interested in becoming an employee relations consultant, or anyone interested in creating a positive workplace.
What are your favorite books for creating a positive workplace? I'd like readers to suggest their favorite books on creating a positive workplace and remaining union-free (I realize that those can be two different subjects, but I think they are opposite sides of the same coin).You can add your favorites to the comments on this post.
Read the rest of the article here.
**********
EFCA Update
Not much noise on the EFCA front. The truth about the Employee Free Choice Act continues to be picked up by various local media outlets as the discussion catches on, usually around a state politician's position on the act.
In a recent debate on the need for drastically changed labor laws, former Dept. of Labor Solicitor Eugene Scalia, son of Supreme Court Justice Antonin Scalia, highlighted the dangerous forced arbitration provision in the current version of the EFCA. "When you've got an arbitrator sitting down and writing how you can run a business, that can be life or death," said Scalia. "I think it would be an even greater disruption to the economy than card check itself."

As is becoming increasingly crystal clear, it may be a moot point whether the EFCA becomes law or not. Labor Secretary Hilda Solis recently said that the DOL plans to enact 90 rules and regulations next year aimed at boosting the power of unions in the workplace. Included would be a set of regulations designed to intimidate employers so as to prevent them from using outside consultants and law firms during organizing campaigns. Said Solis about this particular thrust of her policies, "Our goal is that through greater openness and transparency, we increase compliance without having to send an investigator into the workplace."
Notice the veiled threat implied in her statement: government bureaucrats working on behalf of Big Labor showing up on the doorsteps of American businesses.
**********
(Un)Intended Consequences
If you've kept up with the last 6 months or so of INK, you'll have heard us discuss the "sneaky" tactics that Big Labor (and particularly SEIU) is using to force more people into unions. We have attempted to make clear that there are very intentional consequences to what seem to be innocuous legislative and regulatory changes Big Labor is behind in arenas that do not seem to be linked to unions or labor. Examples include the collusion of state governments with SEIU in home health care provider rules (of which we've written), health care reform and financial industry regulation.
The one unfortunate side effect of the small density of unionization, especially in the private sector, is the lack of awareness the general public has of such tactics. Because "union issues" are not on the radar screen of the majority of the public, they have no idea that changes are taking place putting them at risk of becoming unionized, often without their consent or opportunity to make such a selection themselves. This article, which focuses on SEIU, is a bit lengthy, but is very informative on bring definition to this point.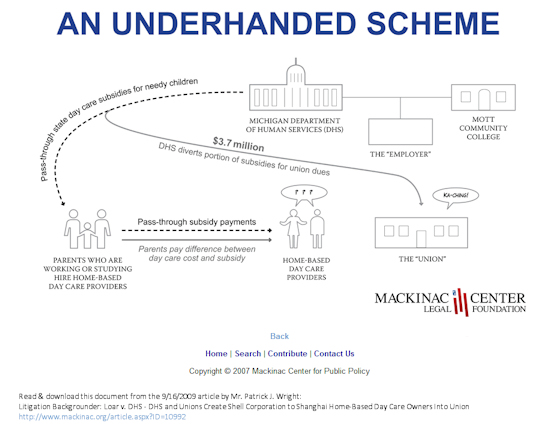 **********
How to Win (or Prevent) a "5-Day" Union Election — Dec 17 Webinar

Imagine a union organizer walks into your office unannounced. He demands a meeting with your employees. When you refuse he threatens you with a $20,000 lawsuit. Then he says if you don't recognize his union he'll be back in a week with someone from the NLRB to hold a vote. Sound far-fetched? That is one "compromise" currently on the table in secret back room discussions in the Senate. How should you prepare your company for this dramatic change in the rules? Avant Resources and Phil Wilson team up to bring you this webinar on Thursday, December 17, at 3:30 pm Eastern Time.
Don't forget to sign up for our Employee Free Choice Act Webinar led by Phillip B. Wilson. Get 1.5 hours of HRCI credit for attending.
CLICK HERE to register for the webinar.
**********
Forced-Union States Lose Out
Forced-Unionism states are a little less crowded this year due to families moving to Right-to-Work-States to gain economic prosperity. A new report released by the National Institute for Labor Relations Research indicates that employees moving to Right-To-Work-States earn an average $4,000 more per year than employees moving into a forced union state. The report, based on data from the IRS, also demonstrated the loss of tax revenue that forced-unionism states experienced as a result of the out-migration of workers.
This is no surprise. We have reported before how companies (such as Boeing) are moving to avoid work stoppages and to have a better overall business environment. Odds are this is just the beginning of a trend for both business and individuals who are sick of the "dead weight" cost of unions.
**********
UAW = Lower Quality

UAW and quality work do not necessarily go hand and hand. This recent story provides another example. Not only have outlandish UAW worker benefits negatively impacted the United States car market, the lack of quality is a driving force as well. The only foreign-owned manufacturer operating in the United States suffering quality problems is Mazda. You guessed it – the facility is under UAW control.
**********
Wal-Mart Wins Ruling
The highest Canadian court recently ruled that Wal-Mart was authorized to close its unionized Quebec store in 2005. The United Food and Commercial Workers Union said that the retail giant closed the store simply because of the Union being voted in. Wal-Mart denied the allegation stating, "the union would not agree to a fair contract in collective bargaining that would allow the struggling store to continue to operate." Wal-Mart proved that the store simply could not meet the demands of the Union and chose to continue to be a profitable company by closing an ailing part of its business.
**********
Vulnerability Assessment White Paper: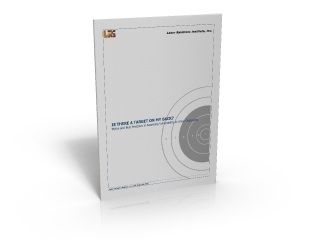 "Is There A Target On My Back:
Myths and Best Practices in Assessing Vulnerability to Union Organizing"
• Why just rating people on a 1 to 5 scale is not reliable
• How to use "multiple dimensions"
• Ways to use the "80/20″ principle in your survey process
• ITMS (or It's The Margin Stupid)
• The "Road Map" to use to fix problems before the organizer shows up
CLICK HERE to download now!
**********
Super Union Comes To Life
As we have reported recently, the Massachusetts Nurses Union officially merged with the California Nurses Association and the United American Nurses to create a Super Union of 150,000 members, called National Nurses United. They hope their increased membership will create substantial influence over health regulations and legislation. The newly formed union is projecting a massive increase in organizing non-union direct care RN's. We will keep you posted on their progress.
**********
Sheet Metal Workers Draining Members Dry
Sheet Metal Workers of Local 73 are saying enough is enough when it comes down to union dues. Members are faced with a 70% increase in union dues, $337 to $562 per quarter. The International Union wants to build up at least six months of reserve funds. Like a large majority of Americans right now, the union members are unable to withstand this extra burden to their budgets.
"When times are tough and jobs are few and far between, I think squeezing your members for more money is ridiculous," said SMW member Marc Noreuil. We couldn't have said it better.
**********
LRI's Brand New Online Supervisory Training Program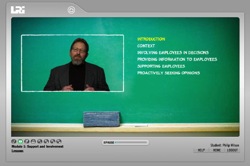 If there is one thing we have learned after more than 20 years and over 10,000 elections battling unions, it is this:
Your front line supervisors are the number one key to a solid union defense, and a positive workplace.
Nothing takes the place of properly trained front line managers and supervisors, but in today's hectic business environment, we've never asked our front line leaders to do more with less. How in the world can you take the time to pull them from their jobs, and provide training that really makes a difference!
Our new Online Active Interval Training (OAI/T) is the answer. OAI/T includes: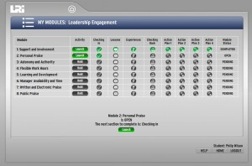 • Easy access from any computer
• Research-based and validated content
• Best adult learning principles available
• Only 15-20 minutes per week
• Real time tracking of attitudes, skills and knowledge
• Instantaneous reporting and learner feedback
• Personalized action plans for immediate implementation
• Accountability to upper level manager for progress and plan execution
OAI/T is incredibly value-priced, PLUS you can try it absolutely FREE! For complete details, visit this page on our web site, or call us at 800-888-9115.
**********
Taking Action
In an update on Vale Inco from our October 8th edition of INK, Vale Inco is suing United Steelworkers Local 6500 and 19 strikers for $25 million. The Company claims they lose $7 million per day due to striking Steelworkers  limiting access to the facility since July 13th when the strike started. Included in the charges are claims of "intimidation, nuisance, unlawful confinement, intentional infliction of mental distress, injurious falsehood, and conspiring to injure the plaintiff in its operations." The company is demanding that the USW let vehicles enter the company's property without the current 12 to 15 minute delays. In the meantime, the company is being creative by using helicopters to fly workers into the facility.
**********
SEIU Ousts Santa Claus
This post presents a little Labor-Christmas humor for everyone. Enjoy!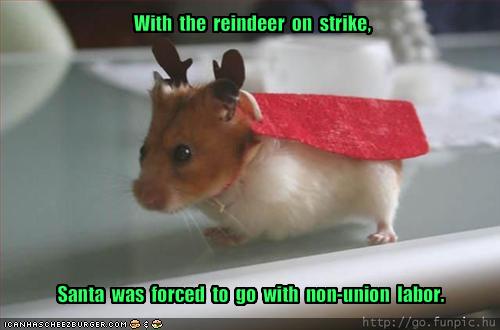 **********
Teamsters at a New Low
The International Brotherhood of Teamsters were putting patients at risk during a strike located at the American Red Cross, until a court injunction ordered union members to allow blood transportation deliveries right-of-way. At one point, Red Cross officials had to plead with the Teamsters to allow a vehicle to leave to save the life of a two-year-old child who needed the blood to survive.
The American Red Cross said that the Teamsters were striking due to pay, but the union says it is due to unfair labor practices even though the American Red Cross claims not one unfair labor charge has ever been filed.
**********
Momentary Halt To Union vs. Supermarket Feud
Bashas Supermarket stores and the United Food and Commercial Workers have come to a truce after four long years of negative campaigning by settling their respective lawsuits in court. In the settlement the UFCW has agreed to stop its anti-corporate campaign against Bashas. This move will speed up the supermarket's recovery from Chapter 11 bankruptcy that we have reported on earlier. Plans are to keep the supermarket chain family owned, which it has been for 77 years. The union has staged boycotts and has depleted the company's resources and energy for far to long, according to former Bashas' President Mike Prouix.
**********
Sticky Fingers!
Current charges or sentences of embezzling union officials:
Karen Snelling - CWA: $18,100
Jack Hooks - AFSCME: $15,192
Laura Ann Brown - AFT: $7,700
Fawne Lei-Petersen - IUPAT: $86,116
Ray Horton - USWA: $19,924
Monica Peaslee - IBT: $13,156
**********
Labor Relations INK is published semi-monthly and is edited by Labor Relations Institute, Inc. Feel free to pass this newsletter on to anyone you think might enjoy it.
New subscribers can sign up by visiting: https://lrionline.com/free-stuff/newsletter-signup/
If you use content from this newsletter please attribute it to Labor Relations Institute and include our website address: www.LRIonline.com
Contributing editors for this issue: Phillip Wilson, Greg Kittinger, Shaun Fanning
You are receiving this email because you subscribed to receive our labor relations newsletters and updates. You can manage your email preferences by clicking the link at the bottom of any of our email communications.
NOTE: if you are using Internet Explorer v. 6, read the text version, as the html will not load properly in IE6. We recommend upgrading to IE7.