Labor Relations INK
Download a PDF of this issue with links here.
In This Issue:

• EFCA Update
• Big Labor Not Trusted
• Health Care Pay-To-Play Payoff
• PLUS August Scoreboard, Only In A Union, and more…
EFCA Update
The heir apparent to the top seat at the AFL-CIO, Richard Trumka, reiterated Big Labor's pay-to-play gambit in a recent speech, warning Democrats, "…if you stab us in the back on the Employee Free Choice Act, and health care, and a bunch of other things…don't you dare…don't you dare ask for our support next year or whenever you're running. We need people who stand up for workers." In an interview with the Huffington Post, he warned that the AFL-CIO is charting out a more aggressive campaign to target lawmakers who "take labor's help but don't vote for labor's interests." Trumka then cautioned his constituents that he didn't expect any further support from the White House on EFCA until "after healthcare."

[flashvideo file=https://www.youtube.com/v/ld2jCLgoLS8&hl=en&fs image=wp-content/uploads/trumka.jpg /]
Watch the video on YouTube at this link: https://www.youtube.com/v/ld2jCLgoLS8&hl=en&fs
Senator Specter added fuel to the fire for EFCA supporters when he recently announced that he had changed his position and would vote for cloture on the bill. He announced at a recent Netroots Nation conference that he would support a cloture vote on a "modified version" of the bill. Ari Melber of the Nation asked Specter (on Aug 14th), "Is it fair to say that on the climate legislation, on Employees Free Choice, on the public option health care plan, these are all areas where you would be voting with the majority for cloture to have straight up or down votes?" Specter replied, "Yes. No doubt about those three issues. At all." No qualifier mentioned in that response.
The House Committee on Education and Labor put out this list of 10 reasons why EFCA must fail. A new survey of nine hundred and twenty-five labor economists conducted by the University of New Hampshire Survey Center for the Center for Union Facts indicated that labor economists are overwhelmingly opposed to a the bill, while the American Sociological Association stacked their support with EFCA proponents.
**********
Big Labor Not Trusted
The confidence Americans place in unions has never been very high, but it is currently at its lowest ever, according to a recent Gallup poll. The annual poll ranks confidence in major national institutions, and organized labor takes its place near the bottom, with only HMOs, Congress, and big business ranking lower.
Only 19% of the respondents said they had "a great deal" or "quite a lot" of confidence in unions.
Americans' patience with public-sector unions in particular seems to be wearing thin, as states and municipalities struggle with unions in an effort to stem budget crises, and services such as transportation are imperiled by threat of strikes.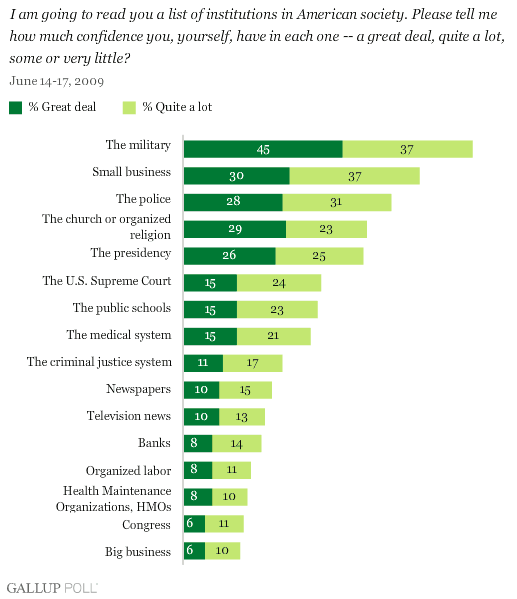 **********
Health Care Pay-To-Play Payoff
We recently discussed one of the motivations Big Labor has for seeing a drastic health care bill pass, which is to eventually drive health care employees into public-sector unions. Intense scrutiny of the pending legislation unveiled another bone thrown to Big Labor in the current version of the bill, to the tune of $10 billion.
Union VEBAs (voluntary employee benefit associations) are in trouble. Lance Wallach, a New York-based VEBA expert, recently said of the UAW VEBA , if the funds "don't get something, they're out of business in 12 years." That something would come in the guise of a so-called reinsurance provision in the health care bill. $10 billion would be earmarked to pay some claims for early retirees covered by employers and VEBAs.
**********
Carpenters Union Scandal Erupts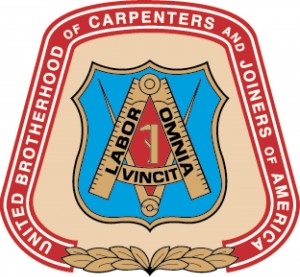 Three top officials of the United Brotherhood of Carpenters' New York chapter were ousted from office and the chapter placed in trusteeship, as federal charges were leveled at the union leaders. The 29-count racketeering and bribery indictment appears to be the straw that broke the camel's back, as Michael Forde, the head of the chapter, was tried twice before on similar charges, yet allowed to remain at his post.
In an ironic twist, Forde, who tested positive for cocaine and marijuana use after his arrest, indicated that he may try to retain his position in the union by attempting to go on disability via court-ordered drug treatment.
According to the prosecution, the union leaders took about $1 million in bribes from half a dozen contractors in exchange for letting them pay workers with cash at below-union wages, and allowing them to employ nonunion and undocumented laborers.
**********
Only In A Union
Seems the Teamsters aren't all that concerned about their represented workers not being able to go to work, even when a strike could be prevented by a page of properly prepared paperwork! The owner of New Interstate Concrete in Terre Haute, IN, was presented with a contract that he couldn't sign, because the company name was not on the cover sheet.
**********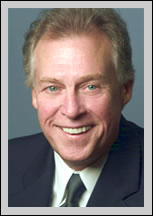 Big Labor Secures Another Appointment
The disturbing trend of forced-unionism proponents being appointed to positions of power within our government and economic system continues.
Dennis Hughes, a 40-year member of the Electrical Workers (IBEW) and president of the New York AFL-CIO, was appointed chairman of the Federal Reserve Bank of New York. The powerful New York Bank is the largest of the Federal Reserve district banks.
**********
UFCW Piles On

There are several lessons to be learned by Whole Foods' recent public relations conundrum. When CEO John Mackey contributed an opinion piece for a Wall Street Journal column, unions made hay from the social media firestorm that ensued.
At issue were comments Mackey made about the healthcare. Although his comments were accurate according to constitutional and free-market principles, they struck a raw nerve in an emotionally charged public discussion.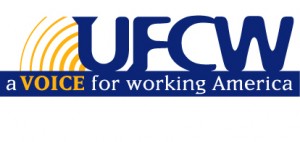 The clientele of Whole Foods tend to be social issue oriented and social media savvy, and it didn't take long for the blogosphere and other social media outlets to be buzzing with angst. As of August 24, a "Boycott Whole Foods" Facebook group already had 26,000 members. The UFCW took advantage of the negative conversation by supporting boycotts and protests, following the usually union playbook for corporate campaigns.
**********
Teamsters Threaten Teamsters
Employees at the International Brotherhood of Teamsters international headquarters aren't having much luck at the bargaining table. As a result, the union that represents them, the Office and Professional Employees International Union (OPEIU), may call their members out on strike.
Although condemning OPEIU is incredibly hypocritical, Jimmy Hoffa, Jr., the Teamsters president, berated the employees for not being willing to participate in "belt tightening." He announced in a letter that the union is making contingency plans to continue operating in the event of a strike.
Teamsters hiring scabs…?

Who are the winners (and losers) of the labor movement? Don't guess, just check the LRI Scoreboard
View this month's scoreboard (archives also located here).
Download a PDF of this month's scoreboard.
**********
Employee Relations Tip Of The Month
Watch What You Say
Article by Al Lucia
It's a basic principle of life that you should do the things you say you will do. But often when we commit to doing something, we speak in general terms. Speaking in generalities can lead to confusion and, sometimes, outcries of "Liar, Liar!" It's not an issue of intentionally misleading others. It's about the fact that different people have different interpretations of words and phrases. Here are just a few examples:
A man says, "I love you."
A woman hears, "Let's get married."
Read the rest of the article here:
**********
FREE! EFCA Strategy Review & Vulnernability Audit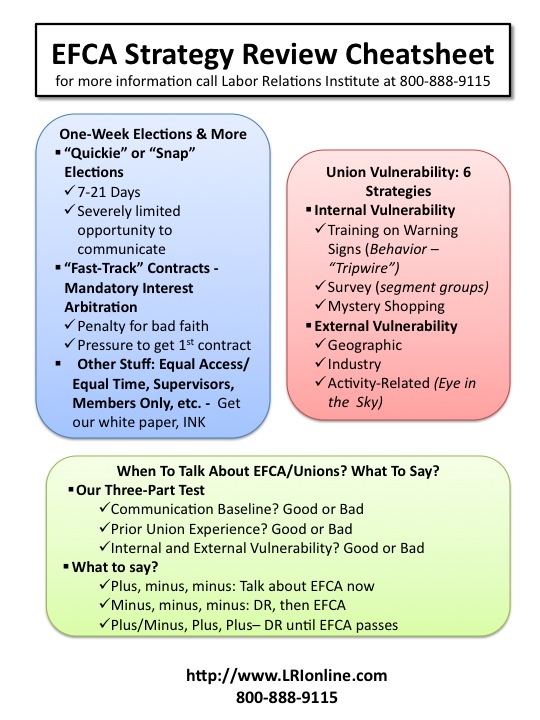 This has quickly become one of our most popular programs, in light of upcoming labor law changes. It is more important than ever to assess both the internal and external factors that contribute to your company's vulnerability to union penetration, and formulate action plans to shore up any uncovered weaknesses.
• What are the most likely labor law changes, and how will they impact my vulnerabilities?
• What are the six strategies I can implement to strengthen my defense against union encroachment?
• When do I talk to my employees about unions? What do I say about unions?
CLICK HERE to schedule your free 30-minutes consultation with Phil Wilson, LRI's President and General Counsel.
**********
Fed Up With Teamsters
When recent contract negotiations broke down, 60 union truck drivers who hauled material for Granite Construction walked off the job. Granite hired about 30 replacement drivers who had worked for the company in the past. The Teamsters quickly pulled its picket lines and asked the company to return to the bargaining table, but Granite refused. Sparks, NV, branch manager Rod Cooper said Granite will continue to hire as needed, and when asked if negotiations would continue, Cooper said "there's no reason for them to."
A bit further north, office workers at a cab company in Victoria, BC, walked off the job amidst demands for higher wages. Yellow Cab responded by hiring replacement workers, and using managers to handle some of the duties of the striking employees. The Teamsters intend to file a complaint with the provinces Labor Relations Board.
**********
Rust Belt Loses More Jobs to Right-To-Work State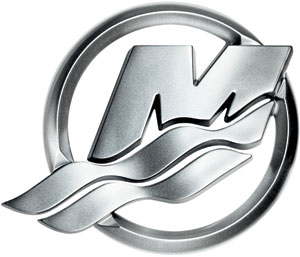 When employees of the Mercury Marine plant in Fond du Loc, WI, rejected the latest contract offer, the company announced it plans to consolidate most of its operations in its Stillwater, Oklahoma, location. Beyond the 800 factory jobs to disappear, it is likely that Mercury Marines' world headquarters will also exit Fond du Loc, taking with it another 1000 jobs.
The plant had been unionized by the International Association of Machinists (IAM), and will continue to operate under its current contract until it expires in 2011. Company officials described the move as part of a strategy to emerge from the economic downturn as a more profitable company.
**********
Labor Relations INK is published semi-monthly and is edited by Labor Relations Institute, Inc. Feel free to pass this newsletter on to anyone you think might enjoy it. New subscribers can sign up by visiting:
https://lrionline.com/free-stuff/newsletter-signup/
If you use content from this newsletter please attribute it to Labor Relations Institute and include our website address: www.LRIonline.com
Contributing editors for this issue: Phillip Wilson, Greg Kittinger
You are receiving this email because you subscribed to receive our labor relations newsletters and updates. You can manage your email preferences by clicking the link at the bottom of any of our email communications.
NOTE: if you are using Internet Explorer v. 6, read the text version,  as the html will not load properly in IE6. We recommend upgrading to IE7.