Unionized nurses at Sacred Heart Medical Center in Spokane and Providence Health and Services, voted to strike after over a year of negotiations. At issue was Providence's desire to end the current paid time off and sick leave policy, and allow the nurse to rely on the state's new taxpayer-funded paid family leave program that kicks off in 2020, a short-term disability plan and their own paid time off. Providence promotes the change as providing "greater financial security and more flexibility when unexpected needs arise," but the union doesn't agree.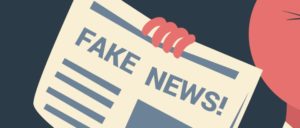 A southern neighbor encountered problems of a different kind, when a VP of HR at Oregon Health and Science University created a fake social media account to "troll" the union, allegedly disseminating incorrect information about union positions. The university apologized, and the VP was asked to resign.
A strike was averted at Mount Sinai Hospital in Chicago when SEIU Healthcare Illinois announced the reaching of an agreement with the hospital for the 400 or so employees.
The vote count at Cabell Huntington Hospital in West Virginia saw 60% of the nurses voting in favor of representation by SEIU 1199, out of the 858 who participated in the election. As the reason for organizing, nurses cited short staffing, mandatory overtime and changes, particularly to insurance, since the merging of Cabell Huntington and St. Mary's Medical Center.