Healthcare became the largest industry in the U.S. in 2018
and is expected to add 2 million jobs in the next decade.
What's keeping you up at night?
Finding and keeping nurses
Mandated ratios
Union organizing
Threat of strikes
In 2019 alone:
15 strikes cost healthcare 75,486 workdays lost
Unions forced 226 elections in 31 states
More than 30 unions targeted healthcare providers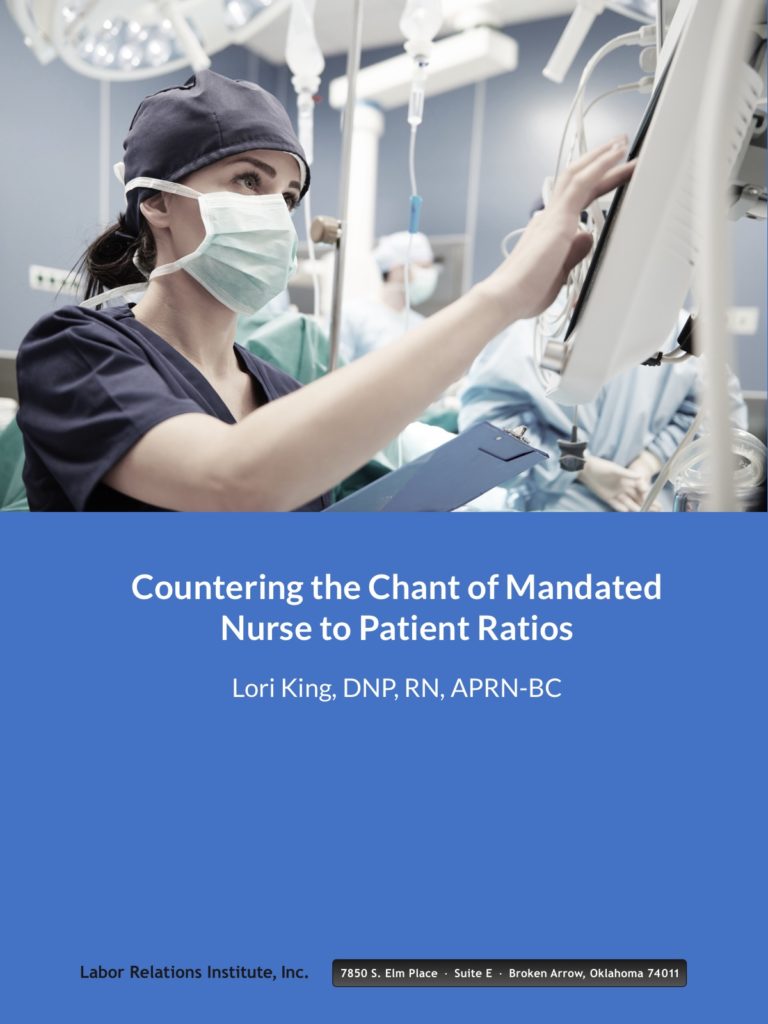 Mandated Nurse-to-Patient Ratios - from our campaign series of Explainer Videos
Available for campaign use or for management training.
LRI's full range of services, customized for healthcare providers: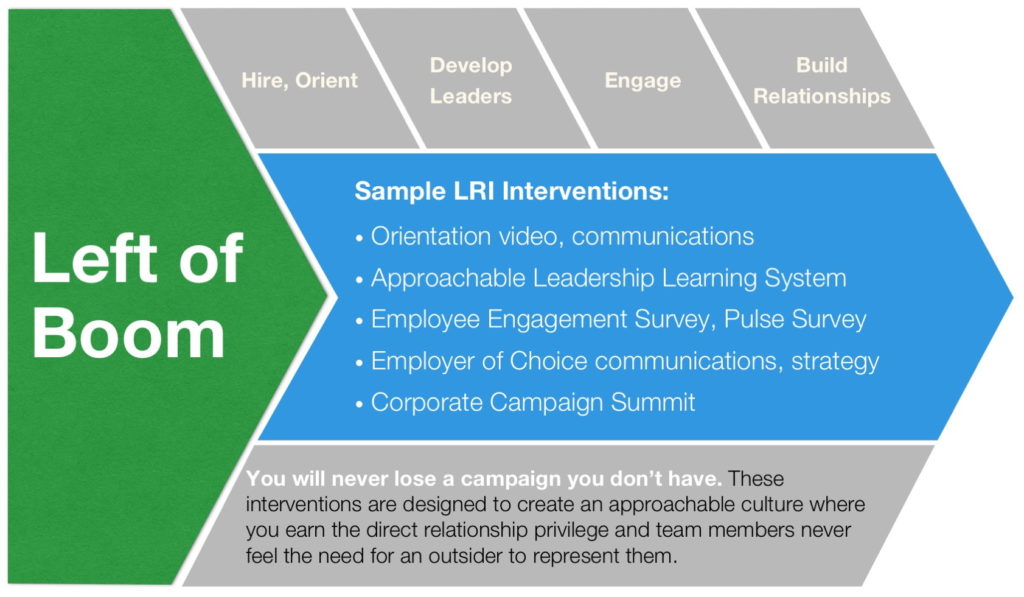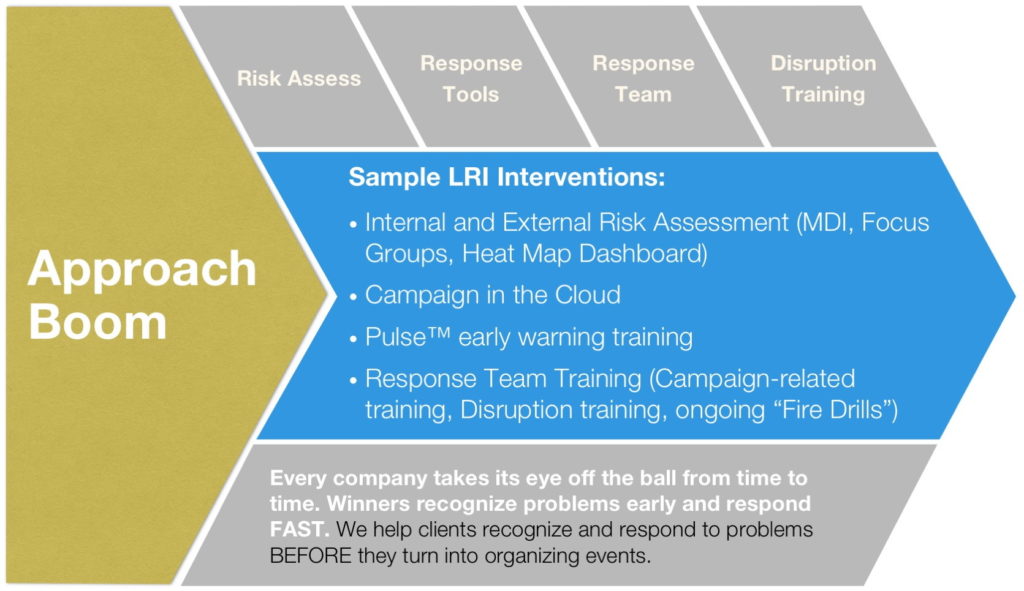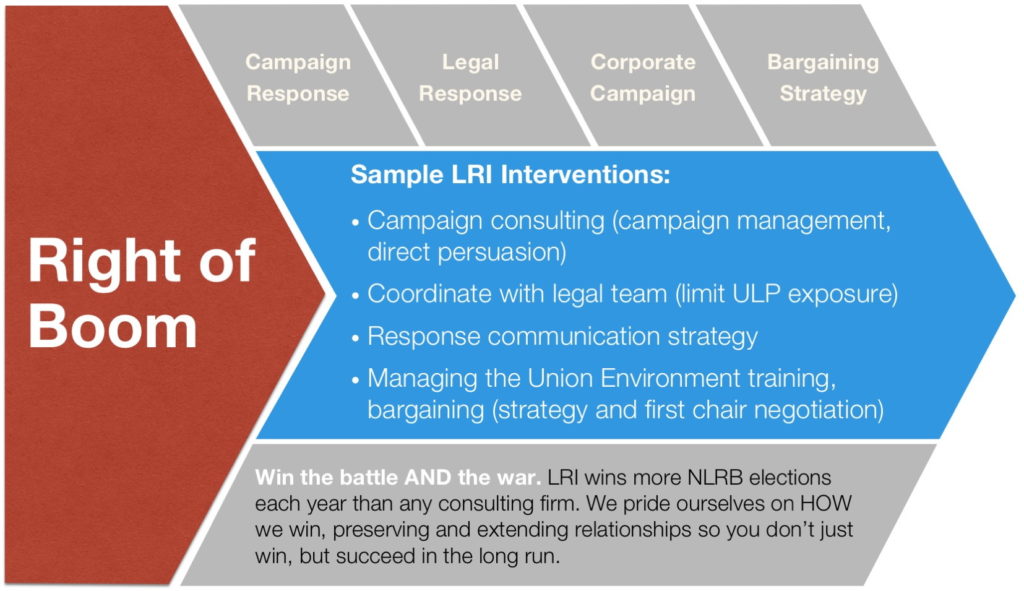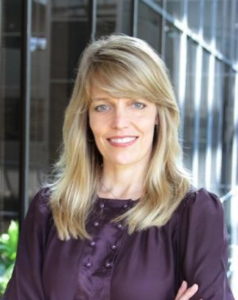 Lori King, DNP, RN, APRN-BC
For over 40 years, LRI has been a recognized leader in solving difficult employee relations issues. To meet the growing concerns of the healthcare sector, we've added Lori King as our senior healthcare consultant (bio below). Read her white paper (above) on Nurse-to-patient ratios.
Receive our free quarterly newsletter: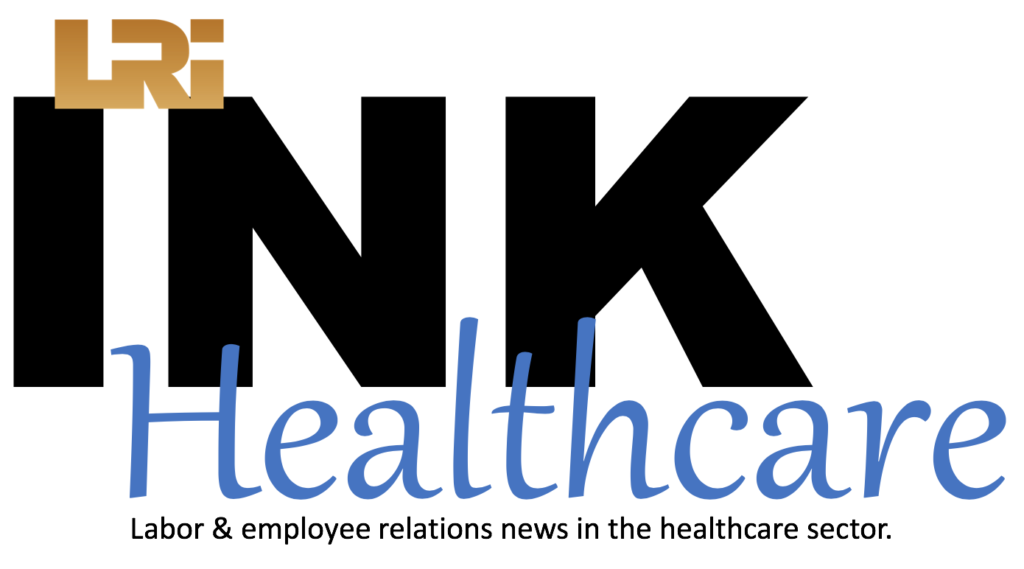 Lori King is a national nurse leader with subject matter expertise in labor relations and cultivation of positive employment environments. Lori's professional roles include CEO of two state nurse associations where she managed both in-house staff unions as well as oversaw labor programs representing nurses in collective bargaining. Along with her executive leadership and focus in employer-employee relations, Lori maintains expert clinical knowledge through clinical practice as a nurse practitioner in cardiology at Ohio Health.
The Approachability Playbook reveals three essential habits the best leaders use to build connection and get "above and beyond" performance from their teams. What's more, they're easy to learn.