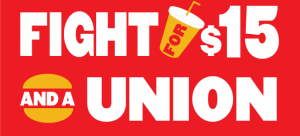 The effect of an increased minimum wage is starting to come to light in the restaurant industry in Tucson, Arizona,.
JJ Esquibel, owner of Wings Over Broadway, upped his prices by ten percent.
"Stores, restaurants, everything that's locally owned — if they stay filled, it really helps us to maybe not have to increase prices," Esquibel described.
That's the challenge though. As some people who work minimum wage gigs see the prices go up, they choose to stay home. Otherwise, the two increases cancel each other out.