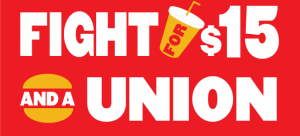 North Carolina just passed a $15 minimum wage for about 10,000 state government and university system employees, including secretaries, hospital workers, security guards and housekeepers. This comes as a little bit of a surprise being that North Carolina has so many Republicans in service. Many speculate that this may be a political move as we approach midterms in November.
In a less surprising move, Democrats are hoping for the same thing by introducing a minimum wage measure in Missouri. Coming fresh off the right-to-work rebuttal, we'll likely see a win here as well.
As a result of recent contract negotiations, Disneyland Resort in California will increase their base pay to $15 an hour for more than 8,500 workers beginning in January of next year. This puts Disneyland a few years ahead of the already passed $15 minimum wage that has been hitting California in steps. How's the increase going over in the state so far? Click here for an in-depth look.
And on the national front, Fight for $15 proponents are pushing the NLRB to recuse two board members from the decision over whether or not McDonald's unlawfully fired two employees who were promoting Fight for $15 in the workplace. This comes after the NLRB was forced to overturn a major decision in the Hybrand case earlier this year due to a failure of one member to recuse himself.