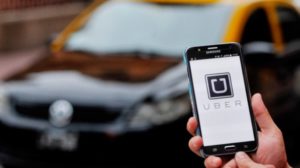 The Gig Economy received mixed results in a pair of rulings on the west coast. A Seattle first-in-the-nation ordinance allowing drivers-for-hire to collectively bargain took a hit when an appeals court ruled against it. The ordinance was a Big Labor gambit aimed at companies like Uber and Lyft. It was welcome news to companies building a business around an independent contractor workforce.
Just down the coast, however, Uber lost big when the California Supreme Court issued a ruling mandating that the ABC test be applied to determine independent contractor status. According to this test, an independent contractor has the burden of establishing each of the following three things:
That the worker is free from control and direction of the hirer in connection with the performance of the work, both under the contract for the performance of such work and in fact;
That the worker performs work that is outside the usual course of the hiring entity's business; and
That the worker is customarily engaged in an independently established trade, occupation, or business of the same nature as the work performed for the hiring entity
All three are difficult to prove - specifically point number 2. Under this test, gig workers for companies like Uber and Lyft would be considered employees.