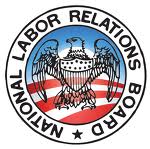 The union-friendly administration is not sitting still. This month, the NLRB invited amicus briefs in two groups of pending cases. One group relates to penalties assessed against businesses (no mention of penalties against unions, of course), and whether those penalties should be increased via the addition of compound interest.
Over at the Office of Labor-Management Standards (OLMS), a public meeting was held to discuss possible changes to attorney and consultant reporting under section 203 of the Labor-Management Reporting and Disclosure Act (LMRDA).  More significant perhaps than the impact on consultants and labor attorneys is a change being considered that would impact "regular officers, supervisors and employees." Imagine the reporting nightmare if any company officer or employee were required to report when they spoke about unions during organizing campaigns, orientation meetings or even casual conversation.
An LRI representative attended the meeting, along with others from the business sector, to echo comments made by U.S. Chamber of Commerce's Michael Eastman,
The statute was designed to provide disclosure when employers engage third parties to interact with and persuade employees because employees may not otherwise know such individuals are agents of the employer – this is not true in the case of the employer's supervisors, managers, and officers. The practical difficulties of accounting and reporting under the so-called split-income theory cannot be justified.
In another example of the devious way the administration is pursuing union objectives, an attempt is being made to add an amendment to a federal supplemental appropriations bill that would force every state or city government to collectively bargain with all "public safety employees," creating a federalized collective bargaining system.
Also on the legislative front, Senator Bob Casey, (D-Pa.) is promoting a bill to force the American taxpayers to bailout shaky union pension funds.  Although the current price tag for this swindle stands at $165 billion, the liability could essentially be unlimited because these pensions have to be paid out until the workers die. The egregious bill, while transferring mishandled union pension funds into the Pension Benefit Guarantee Corporation, still leaves the unions in charge of the plans!  No other funds in the PFGC retain this kind of latitude.
Finally, our own Phil Wilson was interviewed on DriveThru HR, an Internet radio show, discussing union strategies now that the prospects for passing EFCA have dimmed. Listen in here.