Making any of our posts or issues of INK into PDF's is very simple.  Follow these instructions:
Below each post, there is a series of 3 icons. Select the middle icon - the "PDF" icon - and it will create a view of the post.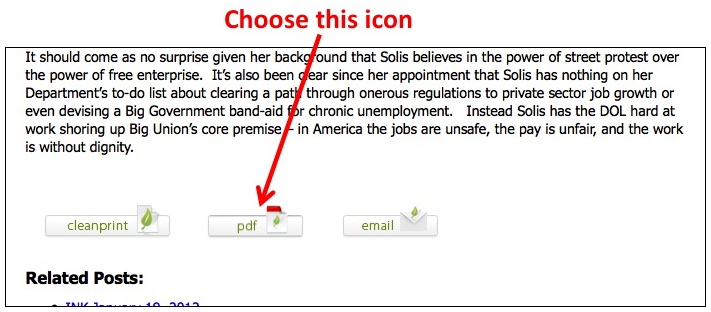 From that view, you can delete content before you convert to a PDF, and I suggest you delete the top word cloud graphic by hovering your cursor over the graphic (it will turn into a red X) and then click. This will help the PDF to format so that no text is cut off.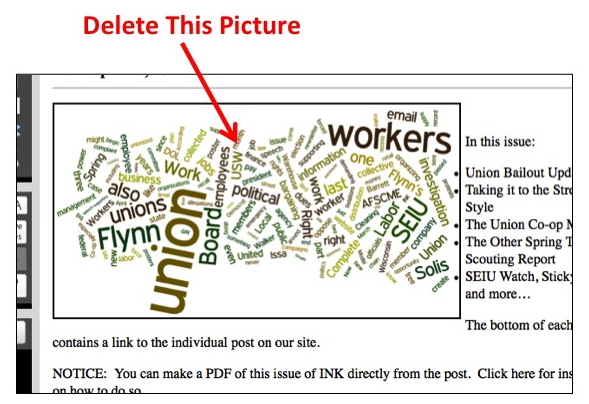 Then, to create the PDF or to directly print, select the appropriate button on the upper left of the Clean Print window.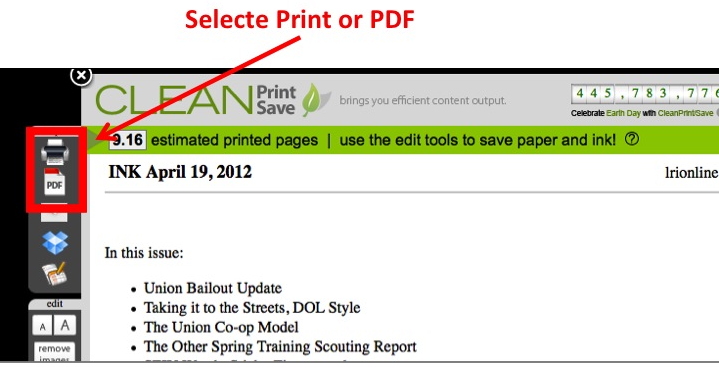 That's all there is to it!