What makes people believe in unions? "Unions protect the rights of working Americans," is a typical response. But what about when they don't?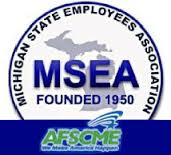 Earlier this month, the NLRB ruled that one union violated federal labor law in the "actions it took against its own employees" who are, in fact, members of another union. The Michigan State Employees Association (MSEA) is being held accountable for "illegal firings and discipline and refusals to turn over information" to the Central Office Staff Association (COSA). COSA is the union that represents MSEA employees.
The United Food and Commercial Workers (UFCW) has been on the front lines of the Fight for $15 movement, spending members' dues money on the Fight for $15 movement since the beginning. However, in recent contract negotiations with Kroger, UFCW agreed to set starting wages for union members at $8.50, with the potential rise to $13.90 for "seasoned employees."
And let's not forget what happened in California. After fueling and funding the discussion of a $15 minimum wage for years now, Big Labor struck a deal to exempt unionized labor from L.A.'s recently passed minimum wage ordinance. So now "unionized employees at the Sheraton Universal Hotel earn only $10 an hour, while their non-unionized counterparts next door at Hilton earn $15.37—the city's minimum wage for hotel workers."
Click here for a short video on this topic.
It's not out of the norm for unions to force the use of unionized labor. Sometimes it's just that—force. IBEW Local 98 is currently under investigation for the use of intimidation tactics to force companies into hiring their electricians.