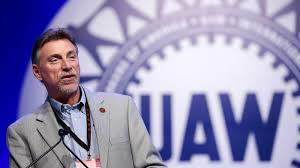 Former UAW Vice President, Norwood Jewell, pleaded guilty to his role in the Fiat Chrysler corruption scandal. Specifically, Jewell admitted to making and approving "thousands of dollars in purchases at fancy steak restaurants and a Palm Springs golf resort using National Training Center credit cards, which were funded by the FCA."
Labor law prohibits the exchange of gifts between auto officials and labor leaders. Jewell's sentencing will be conducted in August.
For more on the UAW's "culture of corruption," check out the Center for Union Facts new website www.UAWInvestigation.com.