Contributors Milam and Miller at Above the Law produced a meaty article on the impact of the pandemic on labor issues, and provide much food for thought on navigating the "new normal." In addressing concerted activity for example, the authors pose the following questions about what may now qualify:
Can workers refuse to work without personal protective equipment? Can they stage a walkout if their worksites are not routinely sanitized? Can they refuse to work with a coworker who violates social distancing protocol? For unionized employees, who often work under collective bargaining agreements containing "no strike" clauses, the answer becomes thornier; for unionized hospital workers, even more so.

Can employees gang up on non-mask-wearing coworkers on an unofficial employee Facebook page? Can an employee email the entire distribution list to invite them to a webinar on "Your COVID safety rights" by a union seeking a foothold at the company?
The authors also parse the nuances of the changing dynamics of some of the following collective bargaining topics: health and safety, wage and hour, return to work, and benefits. Additionally, new potential union organizing strategies are addressed, including the co-opting of the "sick-out" event, the redefinition of "essential workers," and the spotlight on economic insecurity that the pandemic created. The article is worth a read.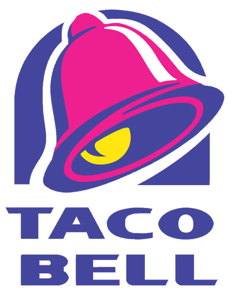 Big Labor may be scrambling to catch up with non-union-organized employee actions, trying to find a way to pull such activists into the union tent. At a Michigan Taco Bell for example, employees organized a petition and called a press conference to push for hazard pay, paid sick leave for Covid symptoms, and thermometers. They won their demands for all 250 employees of the seven-store franchise. Even though the Emergency Workplace Organizing Committee - a joint effort of the Democratic Socialists of America and the United Electrical Workers - helped steer the employees to a winning strategy, the employees did not end up unionized.
There are myriad issues, or "covid" twists on perennial issues, that employers will face as they try to return to some form of business-as-usual. Among them are:
Work schedule accommodations
Suspended or relaxed attendance (and associated discipline) policies
PPE and work safety considerations
Right to refuse work
Right to notification of positive covid tests among employees
Health insurance guarantees during covid related absences
Financial assistance for covid related medical expenses
Extra breaks for cleaning of hands and workspaces
Unions will magnify these issues as both organizing and collective bargaining strategy.