The hits just keep on coming for the UAW.
After dealing with the aftermath of the FCA corruption case for the last year (speaking of, another former UAW leader was charged this month), investigators are now questioning whether "UAW leaders threatened to send high-level staffers back to the assembly line if they failed to contribute to so-called "flower funds" controlled by union presidents, vice presidents and regional directors." The 'flower fund' was originally set up to establish funds to purchase flowers for auto worker funerals.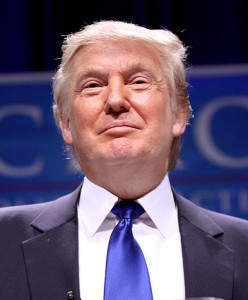 In other news, Trump made headlines this week when he called out the Auto Workers on how much they require members to pay in dues. Trump's comments stemmed from the GM decision to close four U.S. factories—excessive dues payments, Trump says, is partly to blame. Whether it is or isn't, the GM decision is huge; particularly in light of the upcoming Big Three Negotiations, which UAW President, Gary Jones, is gearing up for. Top UAW officials also met privately with U.S. Trade Representative, Robert Lighthizer, earlier this month to discuss.
550 casino dealers at Caesars Palace voted to join the UAW this month. That makes a total of over 10,000 casino workers in the Auto Workers union.