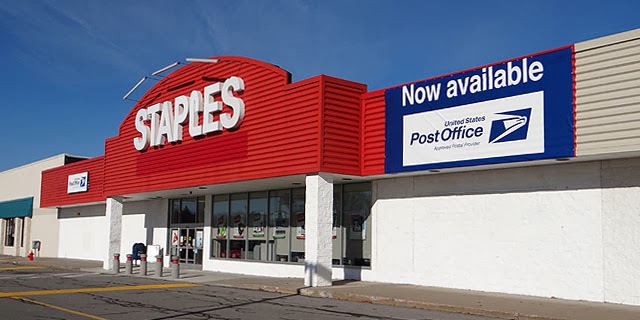 Staples and the U.S. Postal Service created something unusual: a winning innovation combining a private enterprise with a government agency, that created a solid benefit to the American public. The pair teamed up to open mini-post offices within Staples stores. Starting in 2013, getting to the post office became way more convenient.
You already know the end of the story. The American Postal Workers Union lambasted the move, calling for boycotts and involving other unions in the protest. The NLRB eventually chimed in, deeming the action a violation of federal labor law.
Outgoing Postmaster General Patrick Donahoe, disgusted with the outcry, called the union/NLRB move "an example of the narrow, near-sighted view winning over the broader, long-term strategy."
The experiment was downgraded from postal services to preferred shipping status, but will end entirely in March.