LRI just published Phil Wilson's latest book: Left of Boom: Putting Proactive Engagement to Work. This 441-page book is a road map full of practical tips on how to create a positive workplace, the only sure defense to ambush elections (and whatever else the NLRB throws at you).Left of Boom is available now exclusively at Amazon.com in trade paperback or kindle editions.
Click here or on the book image to order.
Scroll down to the bottom of the page for viewing the video of the two Ambush Election webinars we have produced.
The video below is the recorded version of the March 26, 2015 Labor Update Webinar.
Note: the visuals show up about 2 minutes into the webinar.
NLRB GC Memo on handbooks
How to Win (and Prevent) An Ambush Election: The Strategies and Tactics Needed to Win Elections Now
What you will learn in our newest white paper:
How the "ambush election" rule will impact union elections;
How to structure your Defense Team™ for the new environment;
The two critical types of training for front-line supervisors (they're not what you think);
How to effectively communicate to your workforce in a compressed campaign cycle; and
The recommended tools to assess your risk and identify problems early.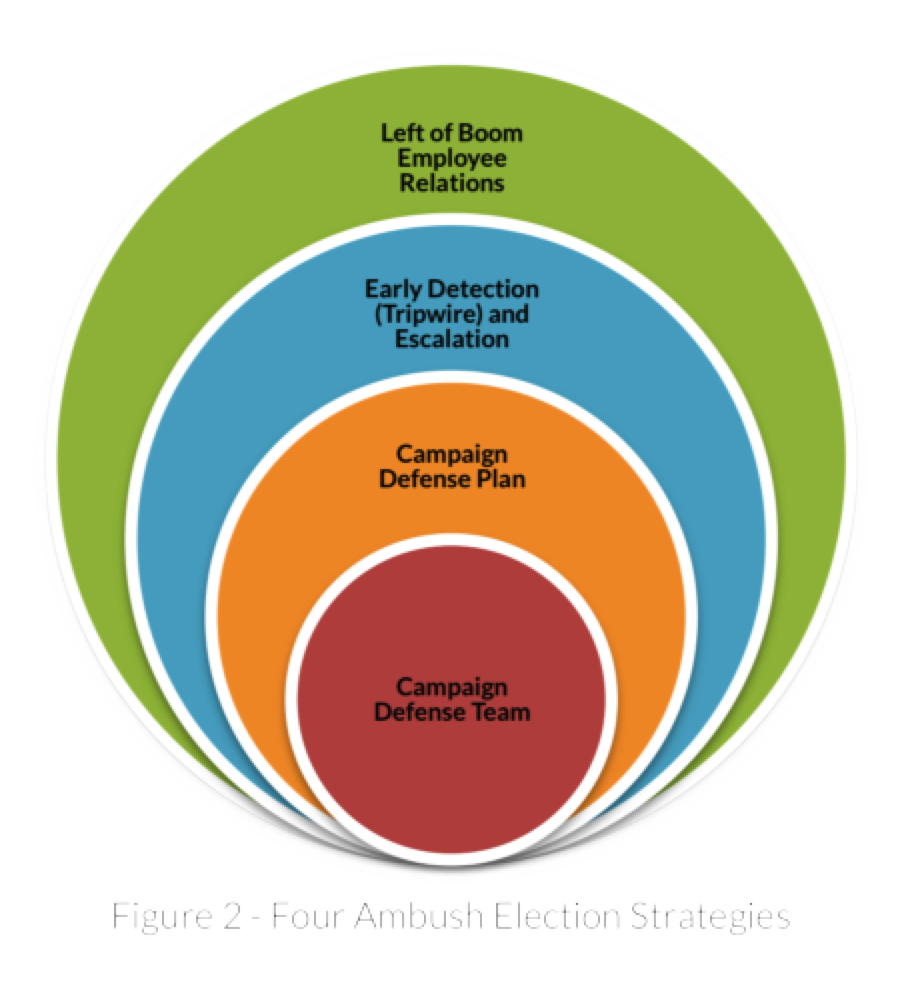 White Paper
Download our latest Ambush Elections White Paper (June 2014)
Rulemaking
Ambush Rulemaking Slidedeck
Ambush Election Playlist
Bookmark this page! When the final rule becomes law, we'll update you on strategy.
The video below is the recorded version of the Dec. 17, 2014 Ambush Elections Webinar.
The video below is the recorded version of the Aug. 6, 2014 Ambush Elections Webinar.